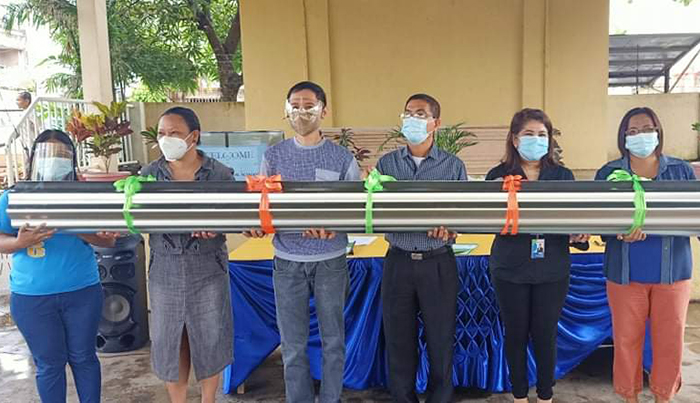 Security Bank Foundation rehabs typhoon-hit schools in Bicol, donates roofing materials
Despite closed borders, Security Bank Foundation Inc. (SBFI), Security Bank's Corporate Social Responsibility division, wasted no time responding to the damage done by Typhoons Rolly and Ulysses in Bicol. With peak winds of around 215 km/h and torrential downpours, residents were advised to seek shelter in evacuation sites, many of which were schools and community gymnasiums.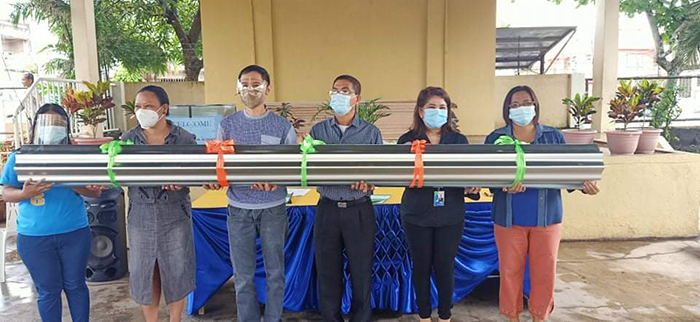 With two strong typhoons hitting the region, many schools were affected, causing significant damage to the classrooms, especially the roofing, rendering them useless as evacuation sites. Working closely with the Department of Education (DepEd) branch offices in both Naga and Legazpi, SBFI donated a total of 1,454 pieces of galvanized iron (GI) to repair damaged school roofs in Naga City, Camarines Sur and Legazpi City. A total of 45 schools benefited from SBFI's donation, which was made possible through the Bank's customer donation initiative last December 2020. "The Legazpi City Schools Division expresses its deep gratitude to the Security Bank Foundation for its generous donation of these GI sheets to restore classrooms damaged by typhoons Rolly and Ulysses," said Chief Inspector of the Schools Division for Legazpi City Crestito Morcilla. By default, SBFI evaluates its donated school buildings every five years to assess its structural integrity and conducive to learning.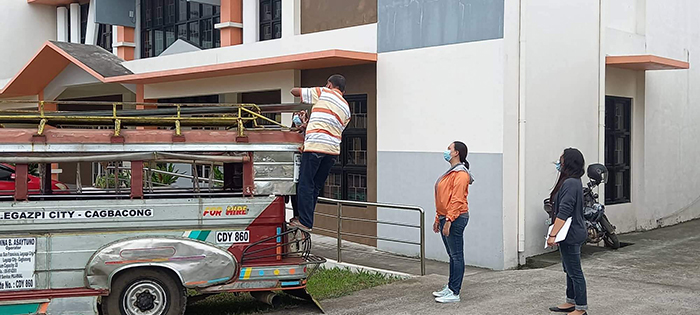 Those badly damaged by disasters such as earthquakes and typhoons will be prioritized for repair to ensure student safety and avoid interruption of classes when face-to-face learning resumes. "The various beneficiary schools in Naga were so grateful, and they would like to sincerely thank the Security Bank for its help. They wanted Security Bank Foundation to continue its advocacy for a better nation," said Marivel Florin, Security Bank Business Manager for Naga Diversion Road Branch.
NOTE DISCLAIMER: Comments from readers posted on this website are in no way endorsed by Manila Standard. Comments are opinions of manilastandard.net readers exercising their right to free speech and they do not necessarily represent or reflect manilastandard.net's position or position. While this publication reserves the right to remove any comments it considers offensive, indecent, or contrary to the editorial standards of Manila Standard, Manila Standard assumes no liability for any inaccurate information provided by readers in this comment section. posted.