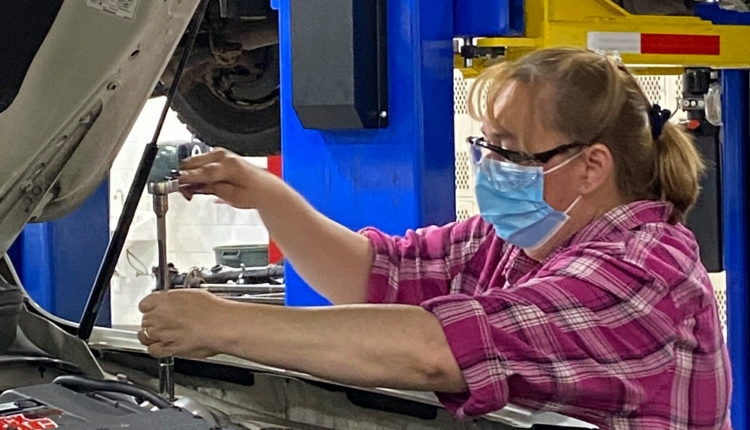 Second grant allows further evening adult training at Nashoba Tech
WESTFORD – Nashoba Valley Technical High School has received $ 210,000 in a second round of grants announced by Gov. Charlie Baker's Workforce Skills Cabinet, one of only four schools to receive funding this round.
The purpose of the scholarships is to transform vocational high schools into technical career institutions, running three shifts a day to expand enrollment of high school students and adults.
That's already happening at Nashoba Tech, which was one of eight schools to receive Career Technical Initiative grants in the first round of funding earlier this year.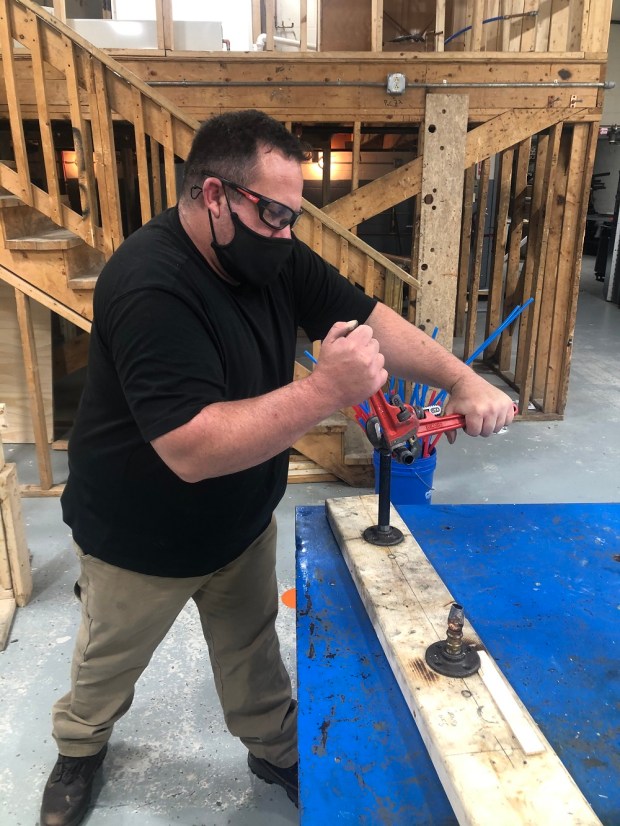 According to Jobee O'Sullivan, Director of Postsecondary, Continuing & Community Education for Nashoba Tech, the grant will enable the school to continue providing training to those who have lost their jobs as a result of the COVID-19 pandemic, and it will be free. to those participants.
"The first round of CTI training is going great," she said. "We have a great group of motivated students."
Nashoba Tech offers 200-hour adult training programs that provide the practical and theoretical skills necessary for an entry-level job in plumbing and automotive services.
With the second grant, the school has added another plumbing course running from June 7 to August 18.
In the current round of training, Plumbing students are working towards their Tier 1 Plumbing Hours and OSHA-10 Construction Safety Cards, said O'Sullivan, and industry representatives from Local 12 Boston Plumbers Union, J. Ellis Plumbing & Heating from Townsend and Viega products are at the school. came to talk to the students.
Meanwhile, Automotive students have earned Advance Auto Parts, Valvoline, and WD-40 credentials, are working towards completing their 10-hour OSHA General Industry Safety cards, and preparing to take Automotive Service Excellence or ASE exams for nationally recognized industry certifications.
Residents of any of Nashoba Tech's eight district towns can apply – Ayer, Chelmsford, Groton, Littleton, Pepperell, Shirley, Townsend and Westford – and surrounding communities can sign up for a second round of training by emailing O ' Sullivan at josullivan@nashobatech.net.
Employers interested in joining and partnering with Nashoba Tech can also email josullivan@nashobatech.net.
Nashoba Tech's grant partners for the second round of training include Triangle Service Center of Chelmsford; Acton Toyota of Littleton; Atamian Honda of Tewksbury; Lowell's Stansfield Tire Center; Schlager Company of Weymouth; Basnett plumbing heating and air conditioning from Littleton; Eric C. Foster Plumbing and Heating from Chelmsford; and the local 12 plumbers union.