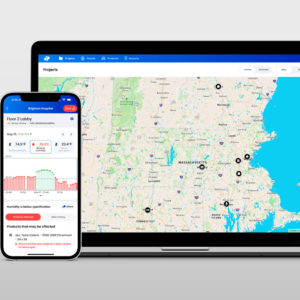 Schonox partners with Floorcloud – Floor Covering News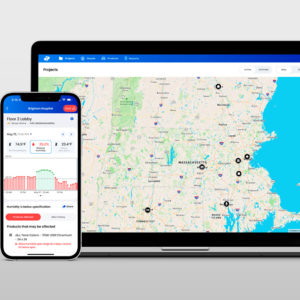 Florence, Ala.—Schönox HPS North America has partnered with Floorcloud to provide flooring professionals with free introductory opportunities to use Graco pumps and Floorcloud technology for large-scale projects. The partnership will enable installers and contractors to experience this offering on real projects, achieving outstanding performance and quality control objectives supported by these technologies, the companies said.
"Schönox's main focuses are Hands ÖN technology, training and service, enabling the relationship with Floorcloud to provide the pumping program and monitoring technology a strategic connection and opportunity for flooring professionals across the country," said Thomas Trissl, Director of Schönox HPS North America. "Floorcloud gives busy floor contractors the ability to monitor the real-time environmental and site conditions they face and communicate with project stakeholders so everyone understands the criteria that impact project success."
The Schönox pump program gives installers and contractors access to a Graco pump and a Schönox technical expert for two days, combining large-scale self-leveling projects with training and extensive business opportunities. Floor professionals experience the time savings, optimization of skilled labor and improved project results first hand, using Schönox and Graco pumps.
"This partnership puts Schönox's high-performance, self-levelling compounds and the Floorcloud monitoring platform in the hands of flooring professionals, giving them great opportunities to test these technologies," said Scott Banda, Floorcloud Co-Founder and President. "Just as Schönox has excellently adopted its underfloor products and pump systems through this program, we believe that participants will soon see the benefits of Floorcloud, a combination of [the companies] for greater project success."
Floorcloud's mobile, desktop and sensor technologies allow contractors to monitor, communicate and store essential site, product and environmental data, while also capturing project photos and notes in process steps. The platform uses 4G cellular climate sensors and a proprietary database of product specifications from leading brands in the flooring industry. "Floorcloud now connects manufacturers and contractors in a way they've never experienced before, enabling project stakeholders to quickly take corrective action to prevent failures from occurring," said Patrick Mullins, co-founder and executive vice president of Floorcloud.
"Floorcloud gives floor contractors the ability to see environmental conditions on the construction site in real time by comparing those conditions with manufacturers' technical data using the mobile and desktop platforms," said Ryan Bassett, product support specialist, Schönox HPS North America. "Subfloor projects, especially those of a larger scale, need the benefits the company provides, reducing risk, improving project performance and providing a central location to document all the details; we are excited to take this step forward with Floorcloud to further support floor professionals."