Schneider Electric smart panel now available in California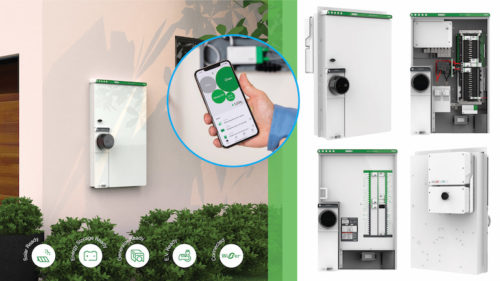 Schneider Electric announced its Square D Energy Center smart panel is now available for purchase in California, with nationwide availability expected in 2023.
The Square D Energy Center is designed for installation in new housing projects. It enables the convergence, scalability and optimization of residential distributed energy resources, including electricity supply, solar energy, energy storage and generators. The solution reduces installation time and costs, enabling electricians and electricians to increase efficiency while still complying with changing building regulations.
"As the trusted leader in home energy management, the shift in consumer needs has guided our Grid-to-Plug solution, creating a true home electrical ecosystem that provides transparency and digital control" , said Richard Korthauer, VP Home & Distribution in the US for Schneider Electric. "Our Square D Energy Center is the cornerstone of this ecosystem, delivering greater energy resilience and sustainability by integrating utility power, solar, battery backup, generator power and electric vehicle charging into a single connected panel. As builders in California continue to meet the demands of the state's strong housing market, this innovation will help them reduce installation time and costs while complying with evolving building codes, such as Title 24, which require new homes to have solar panels and must be wired for battery backup systems."
More than just a smart energy panel, this solution allows homeowners to take an active role in the energy management of their home, conveniently through the Wiser Energy app. Energy consumption can be monitored in real time, running costs can be compared with electricity rates for optimal savings and power sources can be easily changed to battery or generator backup sources, ensuring energy resiliency.
"The Energy Center combines multiple electrical components into a single cabinet, allowing us to wire the appliance in less time and with fewer materials, to provide the homeowner with a better offering and a greater benefit to our bottom line," said Josue Morales, Chief Inspector of JAAM Electric. "The future-proof design also reduces installation time for adding other components, including battery backup or EV chargers, further increasing installation efficiency when those elements are needed."
The Square D Energy Center will be available for new housing projects in California. National availability is expected in 2023.
News from Schneider Electric