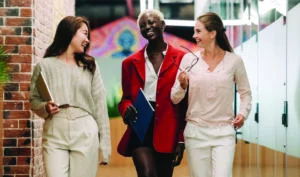 SBA establishes centers for women-owned businesses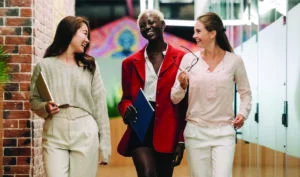 Washington, DC—The US Small Business Administration (SBA) recently announced the opening of five new Women's Business Centers (WBCs) during National Small Business Week earlier this month. Underlining the SBA's ongoing commitment to improving the playing field for female small business owners, the new centers will be facilitated through the Minority Serving Institutions (MSI) program.
"The SBA is committed to creating inclusive entrepreneurial support ecosystems so that all of our new and established female entrepreneurs can successfully pursue their American dreams of starting, growing and building resilient businesses," said Isabella Casillas Guzman, SBA Administrator . "With SBA's opening of five new Women's Business Centers at MSIs across our country, we can help improve outcomes so they can do what they do best: create jobs, boost our economy, and build a better America through entrepreneurship."
The five new WBCs cover four states, including California, Alabama, North Carolina and Maryland. The specific MSIs are as follows:
California State University, Fresno Foundation
CSU Fullerton Auxiliary Services Corporation on behalf of California State University, Fullerton
Miles College Center for Economic and Social Justice
National Institute of Minority Economic Development, Inc. on behalf of Bennett College
Rockville Economic Development on behalf of Bowie State University
The new WBCs will: support technical assistance to women entrepreneurs; helping emerging entrepreneurs develop a business plan and access capital; provide educational experiences for MSI students interested in entrepreneurship; provide outreach services and activities, including training, workshops and dissemination of information to MSI students; and support the development and dissemination of curricula, training materials, guides and evidence-based practices that can be used to improve entrepreneurship education.
Role of MSIs
MSIs are higher education institutions that serve minorities. They are unique, both in their missions and in their daily activities. Some of these colleges and universities are located in remote regions of the country, while others serve urban neighborhoods. Some are only a few decades old, while others have strived for more than a century to equip their voters with the social and educational skills needed to overcome racial discrimination and limited economic opportunities. Through presidential executive orders and special legislation enacted over the past 20 years, MSIs have been able to access Department of the Interior funds and utilize other departmental resources on behalf of their students and communities.
"We continue to see gaps in access to equitable resources for the growing community of women entrepreneurs," said Natalie Madeira Cofield, assistant administrator, SBA Office of Women's Business Ownership (OWBO). "Led by administrator Guzman, OWBO looks forward to continuing to create initiatives to ensure that SBA resources reach every female entrepreneur, regardless of race, ethnicity, socioeconomic status or location."
This latest announcement marks OWBO's continued expansion to support the largest WBC network in SBA history. In March, OWBO announced the expansion of its national WBC network to all 50 states and Puerto Rico after it launched its 141st WBC in Anchorage, Alaska. Since March 2021 alone, 25 new WBCs have opened. Among the newest WBCs, three are affiliated with Historically Black Colleges and Universities (HBCUs) and two in Puerto Rico.
Along with SBA's extensive partner network, WBCs are part of an SBA-wide effort to provide one-on-one counseling, training, networking, workshops, technical assistance and mentoring to entrepreneurs on a variety of business development topics, including business start-up, financial management, marketing and purchasing. Through the Community Navigators Pilot alone, 27 of the 51 hub organizations will focus primarily on supporting female entrepreneurs.
In addition, the WBC Network helps entrepreneurs spin, grow and navigate new opportunities created by President Biden's bipartisan infrastructure law, such as contracting, competing in the high-growth industries that solve climate change, and help expand global exports. By broadening access to capital pipelines, the SBA has also invested directly in female entrepreneurs through pivotal programs such as the Restaurant Revitalization Fund ($7.5 billion distributed to women-owned businesses), 7(a) Loan Program ($ 5 billion) and 504 program ($712 million) while awarding more than $27 billion in government contracts to women-owned businesses.
This landmark funding announcement builds on strategies outlined in the recently released SBA Equity Action Plan. "Under the leadership of the Biden-Harris administration, our country has seen a historic small business boom with 2021 new business applications 20% higher than ever before," said administrator Guzman. "And women, especially women of color, continue to lead the way with the highest startup rates."
To find other WBC venues and additional SBA resources, visit here†