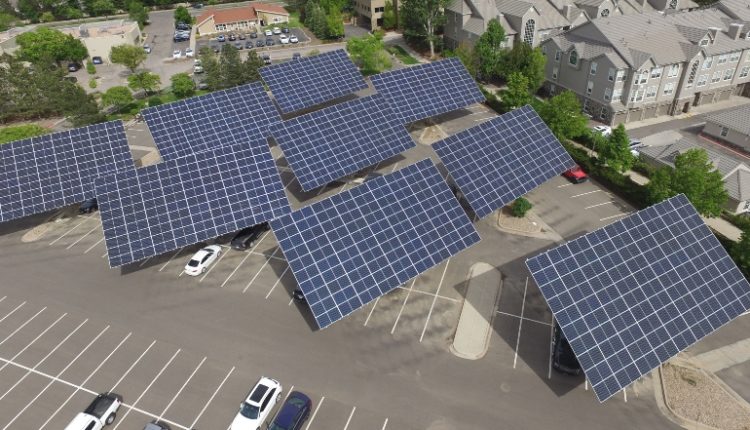 Samuel Engineering uses Mechatron dual-axis trackers as carports in 332-kW solar project
Samuel Engineering faced a utility-imposed limit of 500 kW on the amount of solar power it could install at its headquarters in Greenwood Village, Colorado and to supplement an existing 140 kW array on the roof.DC use carport Mechatron Solar trackers with two axes.
"Because we own 5.5 MW of solar across the country, we wanted to maximize yield but minimize ongoing O&M, meaning fewer structures were desirable," said Dave Thorne, project manager at the multidisciplinary engineering firm.
The Samuel array includes nine tracker units with 90 panels each, using 410W Trina panels and SMA Core1 inverters. Each of the trackers supports 1,830 square feet of solar panels on a single mast. Samuel carried out the design of the array, except for the foundations, which were designed by Mechatron.
"We needed an elevated solution because of trees, but wanted less columns and parking congestion, so after looking at several designs for solar-powered parking lots, we chose Mechatron," said Thorne. "Many mining customers have high demand in remote areas, what the Mechatron solution could serve," Thorne notes. The company also has a commercial architecture group and "commercial buildings could also use this solution."
News item from Mechatron Solar