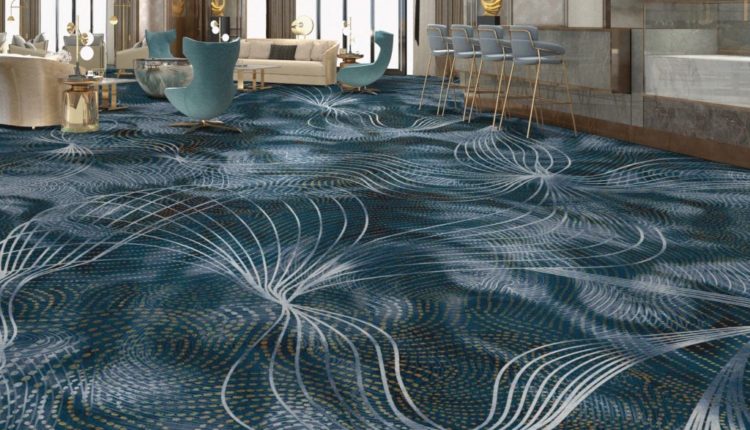 Royal Thai releases Limitless carpet collection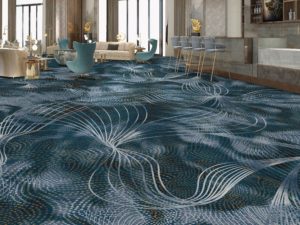 Calhoun, Ga.— Royal Thai, a luxury carpet manufacturer that partners with artists from around the world, released its Limitless carpet collection.
Inspired by continuous motion and defined by inertia, Limitless represents Royal Thai's grit and commitment to growth, according to the company. Through a curated showing of 11 Axminster and hand-tufted designs, there is a common thread of linear movement coursing through the collection, the company said.
Washed in a sea of ​​inky blues, the Royal Thai Limitless collection offers a cohesive solution to any hospitality interior, including corridors, elevator lobbies, public space rugs and ballroom and meeting space designs. The fibers are made up of 80% wool and 20% nylon yarn, SilkenAx, a unique yarn with a silk-like luster that enhances the beauty of Axminster carpet, according to Royal Thai, and 100% wool for HT. All patterns are fully customizable to fit any project brief.
According to Royal Thai, Axminster is one of the most durable types of carpets in the market because the pile yarn and backing yarns are interwoven, forming an extremely stable construction allowing these carpets to stand up to heavy use while retaining their pattern and color. Royal Thai said its Axminster is offered in blends of premium wool and nylon and score points for acoustical control, indoor air quality, easy and reduced maintenance along with longevity.