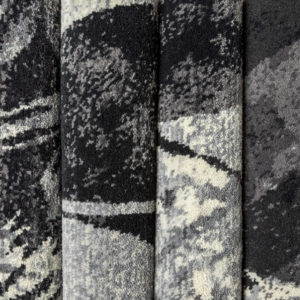 Royal Thai launches Pastiche collection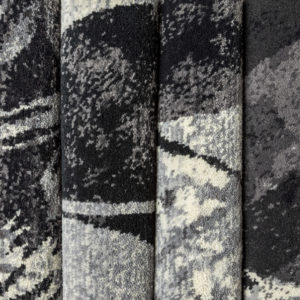 Calhoun, Ga.—Luxury carpet manufacturer, Royal Thai, launched its new Pastiche collection, influenced by the company's brand architecture, hand-in-hand with a bold new brand color palette.
Using wool as the medium and carpeting as the framework, the company said this new carpet collection is a combination of perspectives put together by the diverse team of creatives. The collection includes 11 carpet compositions, in both Axminster and Hand-tufted constructions.
According to the company, designers can see whispers of the company's branded textures cascading between layers of expertly placed pixels, using multiple styles such as cubism, traditional florals, graphic street art, mid-century modern patterns and retro-era. The collection also features deconstructed pieces of the Royal Thai logo peak between torn paper edges in a carved Axminster tapestry design.
In addition to the new collection, Royal Thai is also launching a new color palette. According to the company, the new bold color palette from the Royal Thai brand consists of a dozen fresh hues, directed by the company's product pumps and reflecting the industry's appetite for creative expansion.
"We can hear a single tone," said Josef Albers of Royal Thai. "But we hardly ever see (that is, without special devices) a single color that is not connected and unrelated to other colors. Colors present themselves in continuous motion, constantly related to changing neighbors and changing conditions."
Inspired by the practice of color theory, the design collection is housed in a branded postcard bag, according to the company. Rather than flipping through a bound brochure, the company said designers can see the palette, brand textures and collection patterns all together on the table — visually digesting all the elements at once.
Pastiche will debut at Boutique Design New York (BDNY) in New York City on November 13, 2022 at booth #443.