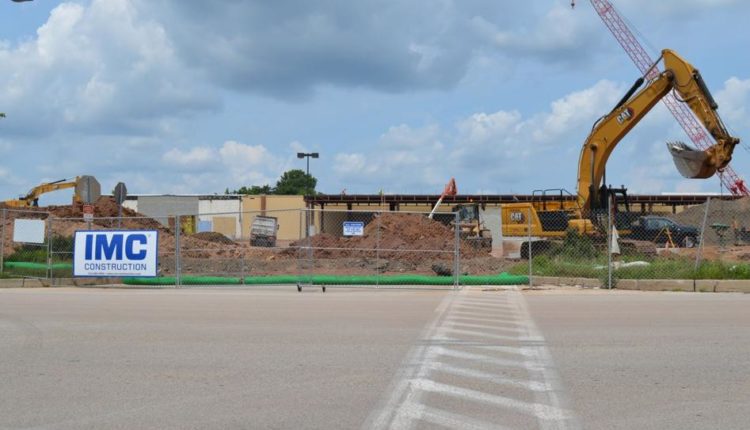 Roofing worker dies after fall at East Norriton construction site | Regional
EAST NORRITON – A man died last week after falling from the roof of a construction site near Germantown Pike, according to the East Norriton Township Police Department.
Officers were notified of the incident at about 3:48 p.m. on July 6. Amazon warehouse, located at 53 W. Germantown Pike in East Norriton, Chief Brandon Pasquale said in a telephone interview with MediaNews Group.
The "victim of the fall," identified as Wilmer Danillo-Mejia Landaverde, of New Jersey, was a "subcontractor" who worked as a "roofer" on the IMC Construction site, Pasquale said. While Landaverde's exact age is unknown, Pasquale said he was "in his twenties."
Pasquale said that when construction workers were "working on the roof to replace it," there was a "segment they cut out of the roof," and "as far as I know, they threw pieces away when they moved it."
Pasquale went on to say that when Landaverde went "get out of the way, [he] stepped on [a] part [that was] already cut, and he fell through."
Pasquale said emergency medical personnel arrived at the scene and tended to Landaverde, who was then flown by PennSTAR Helicopter to Penn Presbyterian Medical Center in Philadelphia.
Landaverde was later pronounced dead, but it is unclear whether he died on the construction site or in hospital. The Philadelphia Medical Examiner's Office didn't have his report in its system.
A spokesperson for IMC Construction, based in Malvern, made a statement to MediaNews Group: "Despite extensive safety training, inspections, procedures, instructions, on-site safety personnel and mandatory safety requirements, the employee was seen by his colleagues taking his mandated lanyard off his safety harness. while he was on the roof and fell within minutes."
While Pasquale said the incident was "not a criminal case", Amazon has "cooperated with the investigation". The East Norriton Police Department also works with the Occupational Safety and Health Administration.
Leni Fortson, an OSHA spokesperson, confirmed that the agency is also conducting an investigation, which she said could take up to six months.
Along with this most recent incident, IMC Construction has another "open" inspection of a "complaint" filed June 2 at a construction site in Whitehall in Lehigh County, according to OSHA's Online Inspection Report.
When asked about the circumstances surrounding the secondary inspection, Fortson said that "we do not comment on open inspections."
"No violations were found. It's an ongoing problem," she told MediaNews Group in a phone interview.