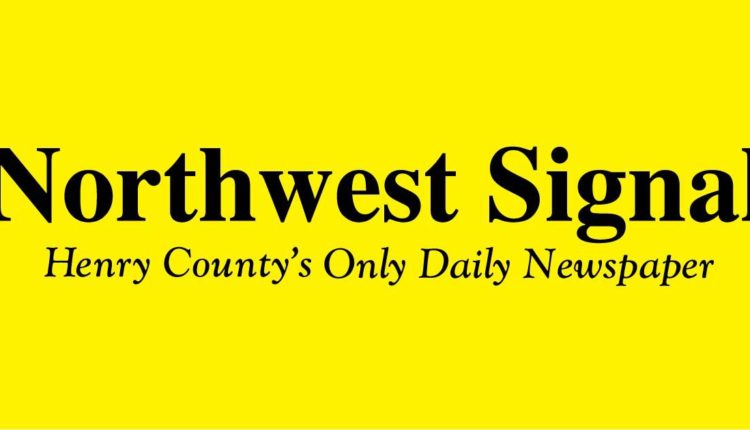 Roofing repairs under consideration | News
Henry County Commissioners on Thursday reviewed an investigation into roof repairs at the Oakwood Office Complex and the lower roof of the Hahn Center.
Tremco conducted an investigation on the roofs of the Oakwood Office Complex and Hahn Center, and Henry County Commissioner Glenn Miller said areas of the roofs have been identified that need repair.
"What (the study) shows is where the insulation under the membrane is wet, so that means there's a leak," Miller explains.
Miller said they are considering repairing parts rather than replacing the entire roof.
"It will be more cost effective and we will get more time out of the roof," he said. "That's not to say we won't have to replace it at some point, but that will get it out of the way in some way."
Miller noted that the portion of the roof over the newly renovated vaccine clinic in the complex will likely need to be replaced.
"Because it was (previously) storage, where it leaked, it didn't really bother me," he said. "Now it's a problem. Since we invested that money in the building, we want to keep it beautiful."
No funding has been budgeted for the project this year and no decisions have yet been made to proceed. Miller noted that Tempco is conducting the studies and manufacturing the membrane and coatings, but local contractors would have the opportunity to bid on the project if the commissioners decide to proceed.
•Five service agreements approved on behalf of Henry County Job & Family Services. Those include Adriel School, no more than $275,000; Kids count too, no more than $100,000; Lutheran Home Society, no more than $500,000; Ohio Teaching Family Association, $315,000; and Richmeier Therapeutic Home, no more than $300,000. They are all for one year and start on July 1.
•Updated the job descriptions for the Information Technology Manager and Information Technology Technician.
•Has held an executive session on security issues. No action was reported after the session.
On Tuesday's agenda is a board meeting on economic development at 9:30 am; the award of the bid for the demolition of a church in Deshler at 10:15 a.m.; and a board meeting for staff compensation at 1:15 pm