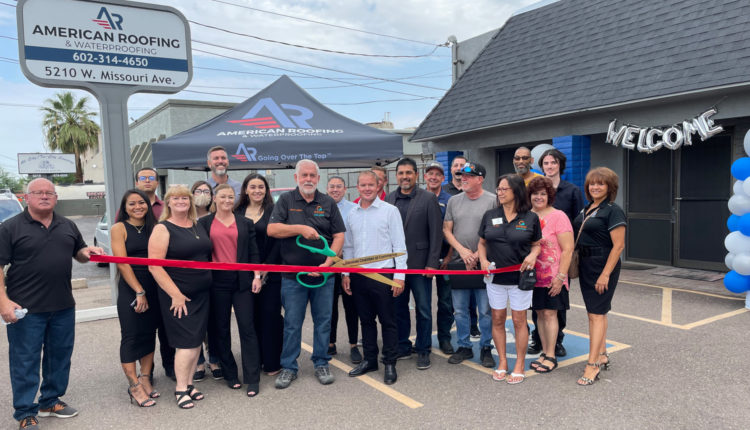 Roofing contracting company opens Glendale location
American Roofing & Waterproofing, a large scale roofing contractor in Arizona, has completed the purchase of an industrial lot in Glendale.
The new office has been completely renovated and officially opened after an official ribbon cutting ceremony featuring Mayor Jerry Weiers, Councilor Jamie Aldama and officials from the Glendale Chamber of Commerce.
The leadership team plans to hire more employees at Glendale's headquarters, which serves as the company's hub for statewide operations.
"We are excited about our growth and the opportunities that owning such industrial lots will bring to our business," said Kirk Mannor, CEO of American Roofing and Waterproofing, in a press release. "Glendale is now our home and we hope to be part of the positive economic trends that are happening here."
The lot, located at 5210 W. Missouri Ave., near Grand Avenue, features 9,500 square feet of office and warehouse space on the 28,000 square foot lot.
The office space offers customers the opportunity to come in and speak with a representative and view several samples.
Visit americanroofingnow.com.