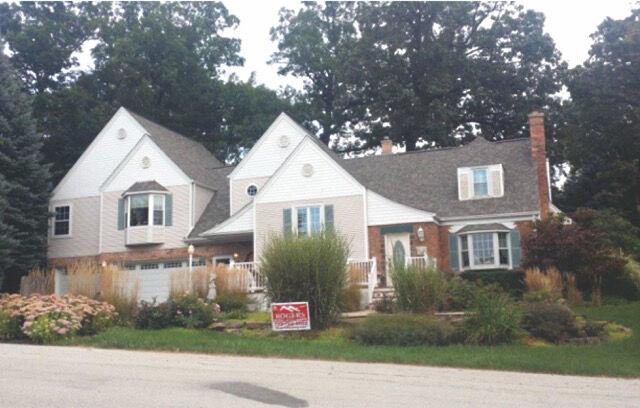 Rogers Roofing earns rave reviews for quality services | Good News 2021
Rogers Roofing has been serving families and businesses in Beverly, Morgan Park, Mount Greenwood and surrounding communities for 53 years.
John, Ed and Terri Rogers pride themselves on running a family business that is staffed by trusted home improvement specialists and offers customers a lifetime labor warranty.
Rogers Roofing specializes in residential and commercial roofing, siding, aluminum fascia and soffits, seamless aluminum gutters, gutter guards, windows and skylights.
The company sells and installs Ply Gem windows and Marvin windows. Rogers Roofing is a certified installer of Certainteed and Malarkey roofing products, as well as Certainteed commercial roofing products.
Rogers Roofing has served many local residents and business owners who have long become regulars.
The Rogers Family believes that a well-informed customer is important, which is why Rogers Roofing employees take the time to explain all aspects of a project to their customers, no matter how small or large.
"We believe in excellence," said John Rogers, "every time."
As experienced home improvement specialists, Rogers Roofing also strives to enhance the reputation of the entire home improvement industry. Unlike many ordinary companies that offer undeniable customer service and mediocre finishes, Rogers Roofing sets the bar high.
The staff is committed to providing homeowners with top quality products and certified installation for an unparalleled customer experience.
"Our lifetime warranty on our labor," said Ed Rogers, "gives you peace of mind knowing that if something should go wrong, we'll be there to take care of it!"
Installers at Rogers Roofing are CertainTeed certified, which is why Rogers Roofing can offer an extended warranty that other companies cannot.
Rogers Roofing has an A+ rating from the Better Business Bureau and is a member of the Certified Contractors Network, a national organization that provides up-to-date training and networking and enables Rogers Roofing staff to stay informed about all aspects of the services of Rogers Roofing. Company.
Ed and Terri Rogers were residents of Beverly/Morgan Park for over 30 years and run Rogers Roofing at 3023 169th Pl., in Hammond, Ind., to serve their growing customer base.
Throughout their years of serving homeowners in Beverly, Morgan Park and Mount Greenwood, the Rogers Roofing staff have shared the great pride of local residents in the community and in always supporting local businesses and each other.
Comments from satisfied customers reflect the pride of Rogers Roofing.
"This is a quality company from start to finish," said one customer in an online review. "The seller explained in detail what would happen. The technicians were professional, efficient and courteous, and they cleaned up afterwards. The follow up from the quality control manager after the job was done was just as good."
And with its virtual consultations, Rogers Roofing takes customer service to the next level.
Rogers Roofing has also served the community at large through the support of worthy organizations such as the Beverly Area Planning Association and the chambers of commerce in various communities served by Rogers Roofing.
For more information about Rogers Roofing, call (773) 768-3022 or visit the website at: rogersroofing.com.