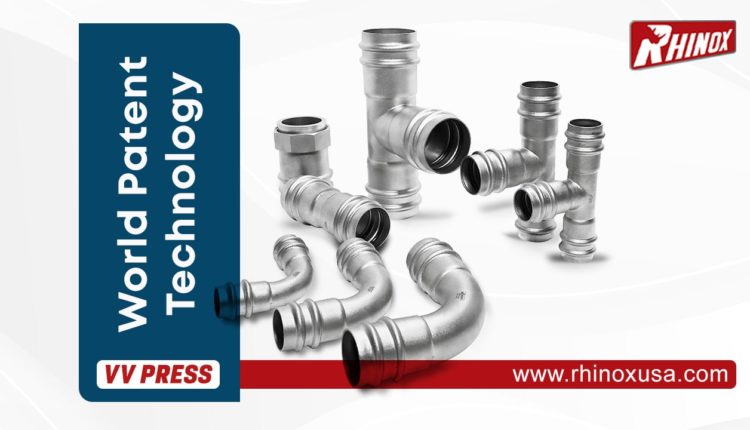 Rhinox 'VV Press' offers 100% proven safe and secure plumbing solutions| APN News
Previous story:
Salasar Techno Announces Q1 FY 22 Results, Strong Consolidated Profit Margins Despite Second Wave
Rhinox 'VV Press' offers 100% proven safe sanitary solutions
Published on August 18, 2021
Today's people are very knowledgeable and aware of the drawbacks and shortcomings of plastic and PVC pipes. That is why people are switching to stainless steel sanitary ware. In plumbing, the most important and important factor to consider is having strong connections between the pipes. The current needs of plumbers, architects and consumers are to complete the plumbing process in a time-saving and inexpensive manner.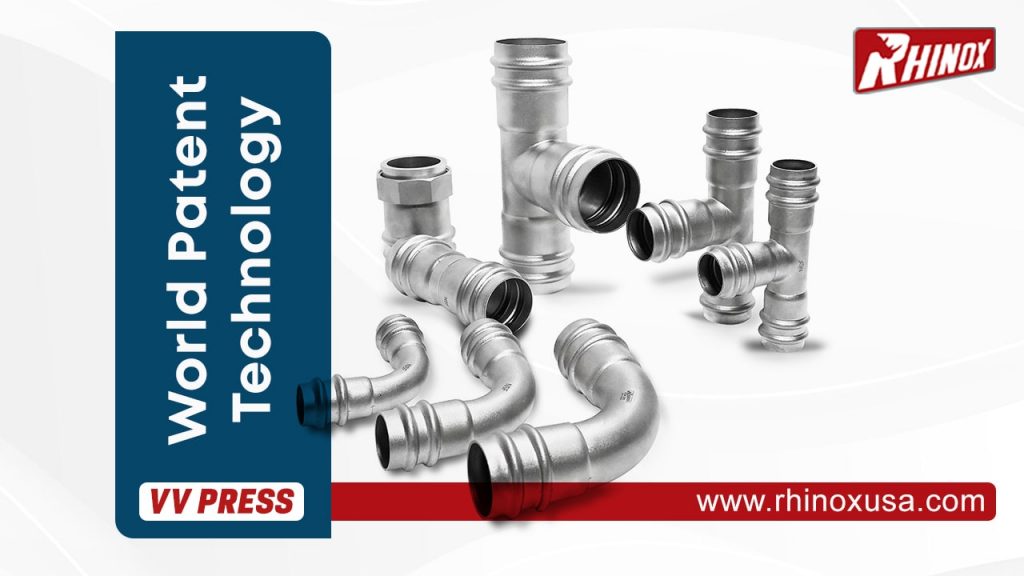 Talking about the old days, people used the process of soldering, soldering and welding to connect the pipes, which also cost them extra time, money and training of workers.
Considering the whole situation, Rhinox finally revolutionized a solution called stainless steel press fittings. With the help of press fittings, connections can be made within a fraction of seconds and plumbing became a problem-free process. Press fittings are known for improving work safety and accuracy. The triple press fittings consist of a double O-ring with VV-shaped grooves and 5-stage pressing. This special profile manufactured by Rhinox has the ultimate advantage that even if the fitting is accidentally left unpressed, the sealing ring with a knob allows the water to drain and also indicates the unpressed location.
Durability, hygiene, cost savings, less repair and maintenance are some of the advantages of press fittings.
Press fittings are an ultimate choice for plumbers, architects and consumers due to a number of factors such as double seal insurance, tensile strength against tensile force, no damage from water hammer, strong impact resistance, long insertion depth and increased weight.
The outstanding part is that the press fittings are manufactured using the best quality 316L surgical stainless steel. The pipes are press fittings have been tested in America and Europe and are known for high pressure testing, NSF drinking water testing and lead free testing.
Mr. Howard L, Asia Business Head in announcing the special profile namely New World Patent Technology Triple (VV) Press Fittings, said: "We as a company and a prestigious brand ensure that we provide quality and transparency to our customers. Our whole vision and mission is to provide reliability, competence and personalized solutions.
We focus on offering and supplying high-quality pipes and press fittings. We feel obliged to work in this industry and to be able to provide pure, clean and hygienic water in various sectors.
Our primary and compelling motto is to provide innovative solutions. Our new range of Triple (VV) Press Fittings is available at: https://rhinoxusa.com/Products