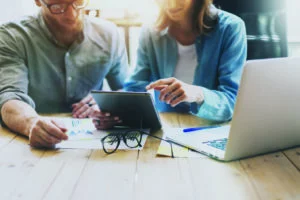 RFMS, Mobile Marketing announce integration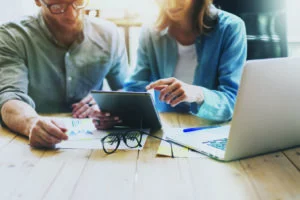 Nashville—Mobile Marketing and RFMS announced their integration at the 2022 RFMS Owner and Education Conference being held here. According to the companies, customers will now benefit from two industry leaders integrating to create a seamless experience between web and marketing services and their business management software.
The integration delivers an enhanced customer experience as it enables two-way communication between marketing data, sales information, product data and more, the companies said.
"This integration gives customers the opportunity to see an immediate improvement in their marketing investment, with new lead integration and attribution capabilities that we can easily achieve for the cost per closed sale," said Carole Cross, founder and CEO of Mobile Marketing. "In addition, there is finally the opportunity for seamless customer communication throughout the floor journey and this is just the start of some great things to come. It was also great to work with Madeleine Bayless, CEO of RFMS, and her team on the capabilities."
The integration is beneficial not only for retailers selling directly to customers, but also for B2B. It makes the connection between the web experience and data seamless for wholesalers and commerce.
"RFMS is pleased to announce our integration with Mobile Marketing and looks forward to bringing an enhanced digital marketing experience to our mutual customers," said Bayless. "We are excited to provide the end user with a seamless, modern customer journey from the beginning to the end of their sales cycle with our independent customers."
A joint customer benefiting from the integration is Dolphin Carpet & Tile. "We're already starting to see great value in their integration," said Cary Cass, general manager of Dolphin Carpet & Tile. "We can better communicate with customers before, during and after the purchase with email automation, keeping customers informed throughout their buying experience on the floor."
During the conference, Cross also participated in a panel discussion for women in flooring industry leadership, moderated by Bayless. Women shared how they got into their positions and gave advice to other women in the industry. "There are so many wonderful women in the flooring industry and it was a great experience to take the time to discuss issues and get to know each other better," said Cross.