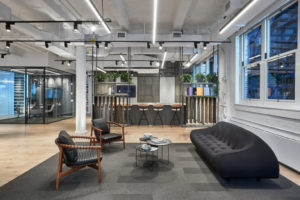 Retailer Tips: Enhancing your showroom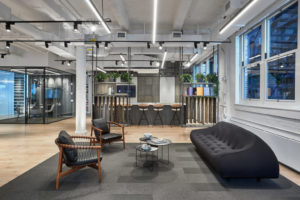 Every two weeks, FCNews seeks floor dealers across the country to provide advice on current topics. This week we asked: What have you done recently to improve your showroom?
Here are the reactions:
Our showrooms are one of our best tools and we do everything we can to make sure we are trendy. We focused on opening up the workspace because we believe customers prefer an open showroom that is bright and inviting. We've merged displays in our stores to make room for a customer-friendly consulting space and we've reduced the number of finishes on our floors to create a better flow.

—Scott Browne, Macco's Floor Covering Center, Green Bay, Wisconsin.
I've actively removed displays and examples that don't stand out. I'm getting rid of boring waterfall displays and increasing our mosaic offerings. This has made the showroom more open and looks more high-end, fashion-oriented.

– Matt Vann, Vann Carpet One Floor & Home, Lake City, Florida.
Over the past 18 months we have replaced the floors with new carpet, LVP/LVT, hardwood and laminate floors. We sell many jobs of what is installed on our showroom floors.

– Elisabeth Stubbs, Enhance Floors & More, Marietta, Georgia.
We update our showroom annually and do this when the winter visitors return. We want to be fresh, new and updated, so it's a new experience for them when they return. This year we've done all the carpeting and added more high-end styles for a bigger sales ticket. Most importantly, we refreshed the walls with fresh paint to bring the whole look together.

– Missy Montgomery, Montgomery's CarpetsPlus Colortile, Venice, Florida.
We painted the entire showroom and changed just about everything. We have partnered with Broadlume and joined Flooring Stores United. Our showroom looks very fresh, with the sleek white displays and curated selections making a huge difference. Our team and our customers love it.

– Marjorie Benson, Friendly Floors, Port Charlotte, Florida.