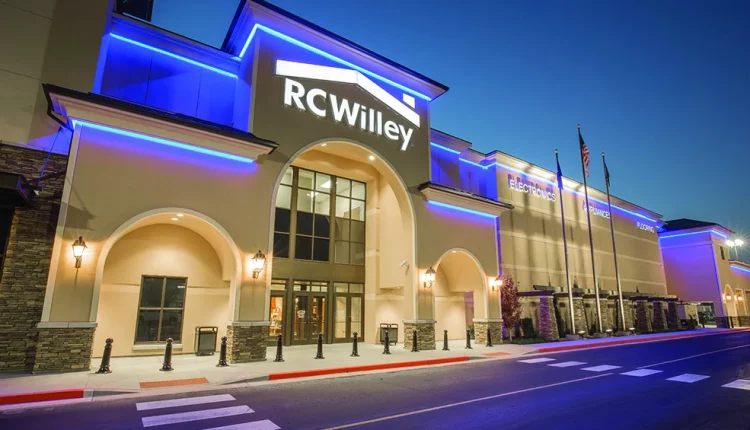 Retail report: Record (crazy) year for dealers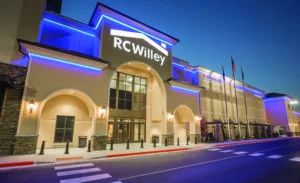 By Ken Ryan Some floor salespeople are calling 2021 the "best/worst year ever" – a record sales campaign achieved despite numerous challenges that crippled many dealers, leading to record backlogs.
As the year draws to a close, 2021 will go down in history as one of the most prodigiously difficult years in the annals of the flooring trade, long-time retailers report. "To say our people and our customers are pretty fed up with the situation would be an understatement," said Craig Phillips, president of Barrington Carpet, which owns two other Ohio retail businesses.
Despite his comments, Phillips' businesses achieved record sales in 2021.
For Taylor Carpet One Floor & Home in Fort Myers, Florida, 2021 sales were "incredible," says owner John Taylor. Less than two years ago, Taylor said he wondered if he would even have a business in the early days of the COVID-19 pandemic. "Here we are a year later with a record year."
At Carlson Flooring America, another Fort Myers-based dealer, traffic was halted for only a few weeks during the pandemic. After that, sales came back with a fury. "It didn't just come back, it bloomed!" said Travis Carlson, vice president. And it's been like gangbusters ever since."
In addition to reasons other than the usual spike retailers experienced from higher consumer spending on home improvements due to people spending more time at home, Carlson cited another factor: migration south. "We saw a large number of people moving to Florida from other states on a daily basis because of the lenient regulations here," he explained. "People are literally trying to get away from certain kinds of politics and see Florida as the gateway, as it were. They come here to play, and they need carpeting."
No cake walk
The record-breaking 2021 for flooring dealers wasn't easy, and it wasn't pretty. An ongoing slowdown in the supply chain, deteriorating inflation and labor shortages (not to mention COVID-19 variants) challenged the industry's resolve and forced many to adapt.
As Dan Mandel, co-owner of Anaheim, California-based Sterling Carpet and Flooring, explained, "Shipping backlog is an issue for everyone, but with our warehouse expansion, we were able to start inventorying many more products and in turn, side having ready-made stock. I think this helped us gain market share as competitors who don't have stock were put at a disadvantage."
It seemed that no matter what obstacle was placed in their path, floor sellers could navigate around it. For example, RC Willey Home Furnishings in Salt Lake City solved inventory shortages by labeling the products on the floor with extended back orders so that the RSAs and customers were informed and could choose products. "I had very few complaints or cancellations due to back orders and over six weeks booked to install," said Eric Mondragon, hard floor buyer for RC Willey. "I am most proud of the fact that we have been able to handle a 20% increase in volume with shorter shop hours and approximately 20% less staff. We have already surpassed the 2020 numbers by $10 million and we are on track to have a record year ($70 million), 20% ahead of 2020."
When it comes to backorders, floor sellers agreed they've never seen anything like 2021, as the global supply chain slowdown – coupled with a lack of installers – caused delays that prevented sales from climbing even higher.
For many, inventory was king. "We've dramatically increased inventory to ensure we always have inventory available," said Ted Gregerson, president/CEO, Abbey Carpet & Floor, Anniston, Ala. "We had many more store meetings and management meetings throughout the year to make sure we could stay for any issues."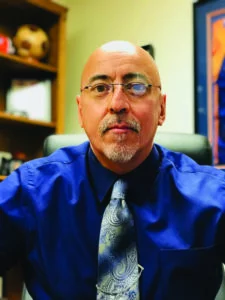 During the year, Gregerson's No. 1 salesperson, who sold $2 million annually, retired; he lost another important employee to move. "We are very proud to have had a record year despite the loss of two key members of our team and all the other challenges presented this year," he said. FCNews. "That's a testament to the amazing people we have here and their determination to succeed no matter what."
Other dealers such as Phoenix-based Baker Bros., which operates multiple locations, shared their praise for the employees during these challenging times. According to Phil Koufidakis, president, 2021 was a "great year" for business as the company posted significant gains not only in 2020 but also in 2019. "We could not have achieved the success we have achieved without their tremendous results-oriented efforts," he said. "General communication was tremendous. We gave everyone the right expectation of challenges that could arise before, during and after installation or delivery."
Unlike some of his colleagues, Taylor of Taylor's Carpet One said supply chain issues have not negatively impacted his business, which posted record sales in 2021. upfront and the need to buy now rather than later because of all the price increases," he explained. expectation in a very difficult period."
After a record performance in 2020, Sterling Carpet and Flooring beat that figure by nearly 20% in 2021, according to Mandel, who defied the labor shortage by hiring multiple new sales associates, installers, new office workers and expanding his warehouse. . "The growth and expansion is something that we did not foresee, but luckily we took the opportunity here with our incredible team. The labor shortage was another major hurdle, but we somehow managed to bring in five or six extra crews over the past few months. We increased our labor rates and kept the guys busy, which I think has helped a lot."
Mandel said he is proud of the work ethic and enthusiasm of his team — from the warehouse to office workers, salespeople and managers. "Everyone comes to work with a can-do mentality and a great team mentality," he said. "No job is too small or too big and everyone has worked hard to help us grow during these crazy times."
The Vertical Connection Carpet One Floor & Home, Columbia, Maryland, also adapted to what life threw at them. "As with anything in life, you figure it out," says Adam Joss, owner. "We set different expectations with customers; our team worked tirelessly to keep up and we stayed focused to be successful. Our team is the best in the industry. A 'good year' does not mean an easy year. It really takes a dedicated team to manage and overcome the many challenges we have faced this year."