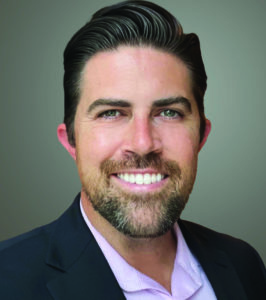 Reshuffling the deck as workers shift priorities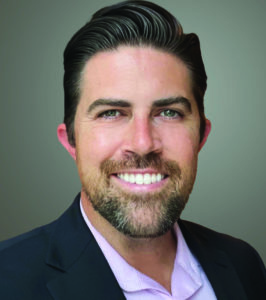 American workers are resigning en masse. What's been called "The Great Resignation" is much more likely a "major reshuffle" as employees are not leaving the workforce, but are looking for something more satisfying as the demand for their help grows.
The latest jobs report from the US Department of Labor shows that the US job market now has two job openings for every unemployed person. With so many opportunities available and inflation at peak levels, your key talent could explore other options. The question is, what are you going to do about it?
To address this 'new normal', it is important to understand what is causing it and how business leaders should respond to these changes.
Priorities
Lockdowns brought an abrupt end to the perpetual movement in which most American workers operate, and that pause caused some self-reflection. Many workers began comparing their pre-pandemic routines to newly discovered measures of fulfillment, such as work-life balance, autonomy in scheduling, and daily commuting. This reset in priorities has changed the mindset and it cannot be undone.
As a result, American workers have a newfound sense of purpose around their jobs and what their workday should be like. Employment, salary and other traditional benefits are supplanted by the promise of what could be – practical or not. This means more change is ahead.
In fact, by the end of 2022, 25% of all professional jobs will be remote, and experts say this will continue to increase in 2023.
As workers' priorities shift, business owners need to do some self-reflection, asking themselves how their cultures, job responsibilities and other operational needs can be adapted to meet this new trend.
A fee
There are several factors that increase wages. First, the unemployment rate is historically low (just 3.6%), but the demand for workers is significantly high.
Second, inflation affects workers at home and in the office. American workers are looking for more money to keep gas in their fuel tanks and groceries in their pantry. While supply chain shortages and price increases affect the projects they manage, jeopardizing budgeted profit margins.
Finally, the pursuit of talent extends beyond the flooring industry, and those companies may be willing to spend more than you traditionally would. Employees with strong ties to the industry recognize this and consider options that will test their capabilities but provide them with a better quality of life.
In a low-margin industry like flooring, it's important to assess the value each employee brings to the business, both directly and indirectly.
For which core tasks or initiatives is the employee responsible?
How does their engagement affect revenue growth and profitability?
What knowledge does that employee have that others rely on or that others benefit from?
If we lose him or her, what ripple effects might that cause?
While affordability is operationally dependent, these questions can determine the value of a team member and help you answer the question: Am I willing to lose this person to a competitive job market?
Where the
When we think about value propositions, we usually think of the customer-centric exchange of goods and services, but if floor contractors strive to retain staff while looking for new talent, what aren't you offering others?
Knowing what you have – your secret sauce – and what you are willing to offer is paramount when assessing a team member's worth. What worked before may not work in this competitive environment, so it's best to approach each staff member's priorities and compensation needs on an individual level, assessing how your company best aligns with your mutual goals for success.
Generation shift
The competitive market is desperate for experience, so those retiring may be willing to expand their plans to take advantage of the knowledge and deep-rooted relationships few others can provide.
For businesses that rely on those ties, succession, leadership and professional development planning and the transfer of industry knowledge and relationships is critical to sustaining long-term success.
Do you challenge and support your senior employees in pursuing that goal?
While we can't predict how this amazing reshuffle will play out, we need to understand that it's happening across every industry, including our service providers and customers. This will profoundly affect relationships with suppliers, end users and our customers. Those people are paramount to the way we do business and as they rearrange their roles, so will their priorities. Disruption will follow. How do you prepare for and embrace that change?
Change is imminent. New cards are shuffled and about to be dealt. Are you ready?
---
Grant Petruzzelli is president of Universal Metro, a commercial floor contractor based in Santa Fe Springs, California. As a third-generation contractor and industry leader, he is focused on nurturing the next generation of sales and organizational leadership. Petruzzelli is actively involved with Starnet, where he serves on its advisory board and co-chairs its business development and specifications committee.