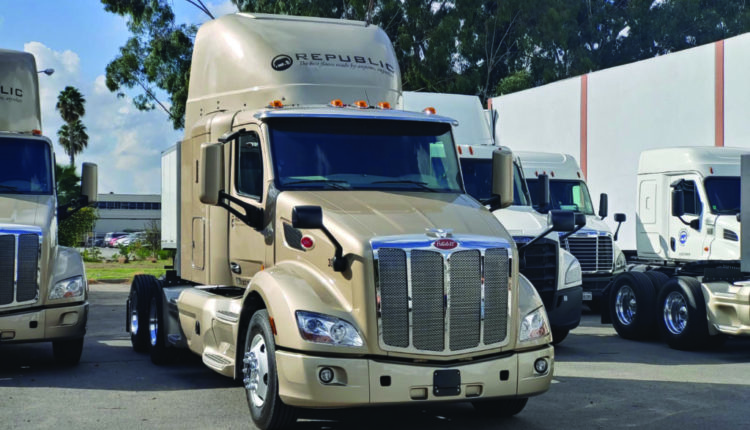 Republic expands logistics capabilities – Floor Covering News
By Reginald Tucker—Republic Floor continues to expand its logistics capabilities as part of a strategy to better serve customers across the country, not only through broad product availability, but also with warehousing and transportation services. Just last week, the company received 10 new Peterbilt tractor "sleepers", bringing its fleet to 75 units.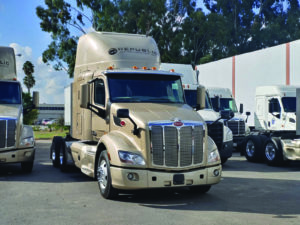 The milestone is especially important given the challenges most suppliers face in getting products to customers quickly and reliably, Rotem Eylor, CEO of Republic Floor. "The market in general is very challenging these days; you can't get orders for almost all materials — it doesn't matter where," Eylor told FCNews. "If you try to order a tractor-trailer today, you will not get a date or commitment from the manufacturers. We were able to secure supplies a few years ago, before all this, when we partnered with Peterbilt, the Rolls Royce of tractor-trailers. We have signed a strategic deal with them for the next five years. It's the same approach to planning that we take in everything we do with the business."
Not one to rest on its laurels, Republic Floor is far from done building its national truck fleet. According to Eylor, the goal in the next five to seven years is to add another 75 tractor trailers. "That's double the amount we have now," he said.
Republic Floor's expansion of its truck fleet is just one part – albeit a critical part – of its overarching go-to-market strategy. Over the past year and a half, the company has aggressively opened distribution centers and warehouses in target markets in the US. The supplier has also purchased directly selected flooring distributors.
For Republic, it's not just about size and scale. Instead, the moves are calculated based on those markets with the greatest growth potential. "It's about the long-term strategy of where we're going to be in five to seven years and what locations we're going to open," Eylor said. "We plan to add another 20 locations on top of what we already have. We are also working on strengthening existing locations."
A good example is the Miami market, an area that Republic Floor aims to further penetrate. "We know we're going to need more trailers if we start arranging distribution there," Eylor said. "But it's not based on any belief or feeling — we know there's a lot of business in Miami."
There are also other key regions of interest to Republic — areas that the company isn't ready to reveal yet. However, Eylor did offer this nugget: "I spend a large part of my day planning new locations. For example, right now we are in escrow to buy 45 distribution centers, each covering more than 100,000 square feet."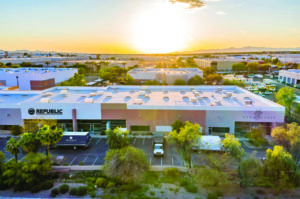 Lots of moving parts
For Republic Floor, everything is connected: the expansion of the truck fleet; the increase in the number of warehouses and distribution centers; the agreements made with supplier partners and shipping companies; and of course the rapid growth of the customer base.
"A lot of my focus these days is on expanding the company's infrastructure, whether it's buildings, distribution centers, distributor sourcing, trailers, future management — anything to do with future assets," Eylor said. "So when it comes time to enter a certain market, we are already geared up for that. So many companies don't have the know-how: they open new locations without setting up the infrastructure. That has worked well in our favor, especially during the time when the pandemic hit. We were already ahead of the game."
---