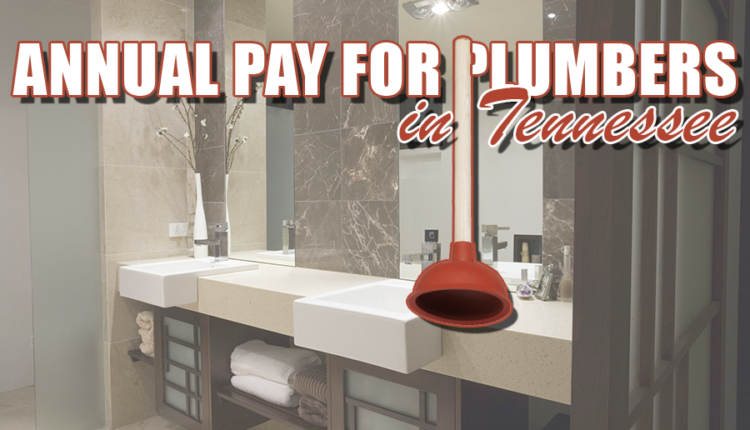 REPORT: Typical Plumber in Tennessee Earns $46,660 Annually – How Does That Stack Up Nationally?
While 2020 was a year many industries would soon forget, plumbers' popularity hit an all-time high.
According to Google search trends, searches for local plumbers and other contractors hit their highest level in five years as more homeowners launched home improvement projects during the pandemic. Whether those homeowners had enough money to pay for repairs and renovations or tried to do the work themselves and ran into trouble, the result was the same: a phone call or email to the local plumber.
Now that business is booming, plumbing can be an attractive field of work. As with many service jobs, becoming a plumber does not require a college degree. Instead, individuals can enroll in affordable trade schools or participate in an internship to hone their skills. The average plumber earns $56,330 annually, according to data from the Bureau of Labor Statistics (BLS), and the field is set to grow 4% by 2029. That growth will open nearly 21,000 new plumbing workshops over the next eight years.
On a national scale, plumbers earn 34.3% more than the average annual wage for all employees, according to data from the BLS. And while the national-level data indicates that being a plumber earns above-average wages, state-level data shows a highly regional industry where plumbers in the Midwest earn far more than their counterparts in the Southwest, Southeast, and Mid-Atlantic.
The analysis found that plumbers in Tennessee earn an average annual wage of $46,660, compared to $37,440 for all employees. After adjusting for the cost of living in Tennessee, plumbers earn an average of $52,018 per year. Of all the states, Tennessee is the 10th worst paying plumber.
Here's a summary of the data for Tennessee:
– Median annual plumber wages (adjusted): $52,018
– Median annual plumber wages (actual): $46,660
– Median annual wage for all employees (actual): $37,440
– Relative concentration of plumbers (compared to average): -16.0%
– Relative cost of living (compared to average): -10.3%
For reference, here are the statistics for the entire United States:
– Median annual plumber wages (adjusted): N/A
– Median annual plumber wages (actual): $56,330
– Median annual wage for all employees (actual): $41,950
– Plumbing Relative Concentration (compared to average): N/A
– Relative cost of living (compared to average): N/A
For more information, a detailed methodology and full results, you can find the original report on the Construction Coverage website: https://constructioncoverage.com/research/best-paying-cities-for-plumbers-2021