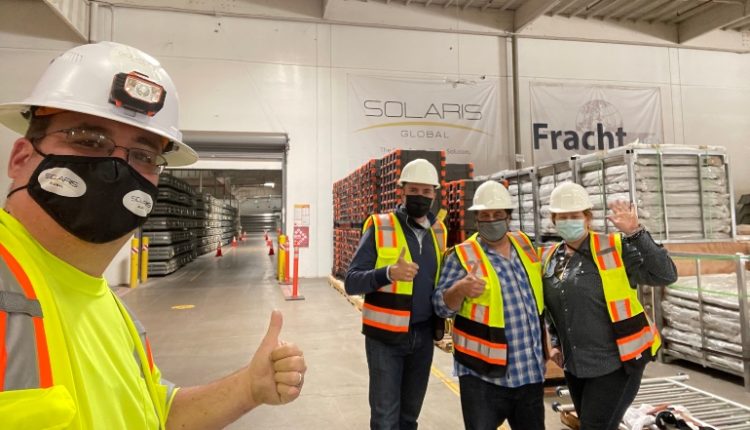 Recycle PV Solar and Solaris team up to tackle US solar plant recycling
Recycle PV solar and Solaris Worldwide, a storage and supply chain service, have partnered to provide recycling and repurposing services for decommissioned solar plants.
Solar energy in the US is expected to grow exponentially, with SEIA estimating that approximately 140,000 solar panels are installed daily. In a 2020 study, the Canadian Standards Association predicted that US solar waste streams will reach 1.2 million tons (74.6 GW) by 2030. tax policy.
"This 'someday' problem is already here and is being referred to as a 'tsunami' by some PV industry experts," the companies said in a press release.
"We are excited to partner with Solaris to address the rapidly increasing growth of decommissioned PV panels we have seen," said Sam Vanderhoof, CEO of RPVS. "Combining the impressive logistics and capabilities of the solar supply chain with Recycle PV Solar's understanding of the reuse and recycling markets, along with other projects we've worked on, for decommissioned PV panels is a real win win-win situation for helping the solar industry conserve PV. sustainable and not in landfills."
RVPS has relocated to Solaris' facility in Reno, Nevada. Recycle PV Solar was established in 2018 to address the rapid growth of PV waste resulting from the exponential growth of PV in the United States.
"Solaris has also seen significant growth in decommissioned PV panels in recent years. We are excited to partner with Recycle PV Solar in this rapidly developing space," said Neville Darlaston, executive VP of Solaris. "We see this not only as an area where Solaris can leverage its logistics expertise on this issue to provide cost-effective solutions for our customers, but also as an opportunity to expand our global commitment to sustainability."
News item from Recycle PV Solar