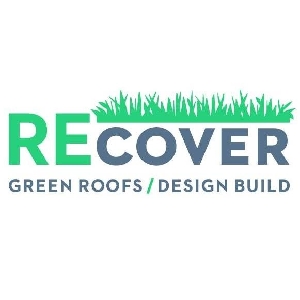 Recover Green Roofs: Assistant Project Manager, Somerville, MA
Position: Assistant project manager
Company: Restore green roofs
Venue: Somerville, Massachusetts
Hours: Full time (32-45 hours/week)
A fee: $20-25/hr. based on relevant experience and education
Advantages: Health Insurance, Dental Insurance, Phone, Gym, PTO, Sick, Vacations, Continuing Education, Equipment
After a while: Time and a half
Website: https://recovergreenroofs.com
Recover is seeking a qualified applicant for the full-time, year-round position of Assistant Project Manager. The Assistant Project Manager provides field and remote project coordination from the pre-construction stage to project completion under the guidance of Recover's project managers. This is a dynamic role that requires the ability to manage multiple, often competing priorities, as well as excellent organizational and communication skills. Experience and proven success in non-residential construction is desirable, and experience and/or great interest in green roofs, sustainable/LEED construction and/or horticulture/landscape architecture is highly desirable.
Assistant project managers are responsible for, but not limited to, performing the following tasks:
Help Recover project managers develop, implement and effectively communicate the following relevant project-specific information to Recover crews, subcontractors, customers, and administrative and leadership teams:

Project plans (incl. mobilization, material purchase and deliveries, transportation, traffic, set-up, signage, allocation of equipment, general construction, etc.)
Project schedules (incl. global project schedule, submission schedule, construction schedule, request payment schedule values, etc.)
Project Submissions (including generating a checklist for submissions per contract requirements and coordinating and managing all submissions, including but not limited to: RFIs, Shop Drawings, Change Orders, Site Impact Forms, Warranties, O&M Guides, etc.)
Project specific policies and procedures (incl. required PPE; job site hazard analysis and job site specific safety plans; job site specific rules regarding recycling, waste disposal, designated bathroom, food, smoking, cell phone policies, etc.)
Weekly and monthly project specific benchmarks and targets, incl. speed and quality of finish targets relevant to contracted scopes, customer expectations and Recover internal processes and standards.
Project organization structures, including crew and subcontractor needs and associated roles and responsibilities.
Manage project specific budgets, proposals & quotes (incl. initial estimates/BIDS, change orders, etc.)

Conduct site visits, take site measurements and perform and/or assist in developing quantity decreases, plans, increases, details, schematic and developed layouts, feasibility analyses, destination analyzes and/or related documentation.
Assist the project manager in purchasing and confirming material quantities in close collaboration with Recover site managers and administrative team.
Evaluate workplace activities in close collaboration with the project manager and site supervisor to ensure compliance with business practices, state and federal laws and regulations, and contractual obligations. Make recommendations to the company leadership team to resolve any issues.
Help keep track of project schedule, including:

Maintain project planning and budget on a daily basis,
Ensure work completed tracks with project schedule.
Evaluate causes of delays and create and implement action plans to adjust projects if deviations occur.
Assist in timely reporting and documenting schedule changes to customer, contractor, suppliers and Recover's internal teams to manage expectations and minimize adverse impacts.

Coordinate closely with Recover's administrative team regarding project-specific value schedules, initial budgets, and subcontractor needs prior to work commencement. Meet with Admin monthly or on a project-appropriate schedule to prepare the application submission. Confirm project specific accounts payable and work with Admin to regularly review project expenses.
Ensure a timely project close, with the general contractor or owner provided with all applicable documents.
Identify out-of-contract maintenance requirements in coordination with project managers and ensure smooth handover to Recover's maintenance director.
Be a positive and trustworthy steward of Recover in all interactions with customers, suppliers and alliance partners. Connect regularly with a wide variety of business contacts, from commercial construction clients to high-end homeowners, architects, designers, structural engineers, salespeople and subcontractors.
Provide technical assistance and troubleshooting to site personnel as required, applying knowledge of site practices and procedures to respond to project-related questions as they arise using good judgment and judgment.
Handling sensitive, critical and highly confidential information and material.
Occasional assistance with hands-on onsite fieldwork and maintenance under the direct supervision of Recover Project Manager(s), including but not limited to: lifting objects up to or about 50 lbs.; working on roofs in adverse weather conditions; handling, application and/or exposure to fertilizers and/or potentially hazardous substances; and/or conducting non-routine overnight stays based on business needs or evenings, weekends and holidays.
Contribute to a clean and safe working environment on construction sites, in offices and shops and in Recover vehicles.
Assistant Project Managers are expected to perform tasks efficiently while following best safety practices and meeting our quality standards. As Recover is a growing business, this position has the potential to grow and develop, keeping in mind our evolving needs and subject to the successful completion of a standard 90-day evaluation period.
Minimum qualifications:
Undergraduate Construction Management, Engineering, Architecture or related degree required.
Hands-on, in-field build and/or management experience desired.
Experience and proven success in the commercial construction sector desired.
Existing knowledge of green roof systems, horticulture/ecology and experience with irrigation desired. If there is no previous experience, you must have a keen interest in learning about these fields.
Must be proficient in reading commercial construction documents, architectural drawings, renderings, etc.
Fluent in Microsoft Suite, CAD/BIM/Vector Works, planning software (ie: SmartSheets) and experience with project management software is desired.
Must be reliable with a strong ability to both direct and work independently and proactively.
Must have excellent organisation, communication and critical thinking skills.
Must have an innate attention to detail and the ability to self-pace.
Must have good references that can attest to your work ethic.
Valid driver's license and comfortable driving in Boston a plus.
Work environment and physical requirements:
Must be comfortable to work on roofs in adverse weather conditions.
Routine and/or frequent lifting of loads up to or over 50-75 lbs.
Occasional non-routine overnight stays based on business needs.
Occasional scheduled work required evenings, weekends and holidays.
Handling and/or exposure to potentially hazardous materials.
We are a small but growing Boston-based green roof company that designs, builds and maintains roof gardens, recreation spaces, rooftop terraces and ranches throughout New England with customers. Recover works with a wide range of clients – from universities to private homes to restaurants. If you have a passion for plants, sustainable building, New England and working with a great group of people, this is a special opportunity to grow with a great company.
To apply, email your resume to [email protected] and use the subject heading "Assistant Project Manager".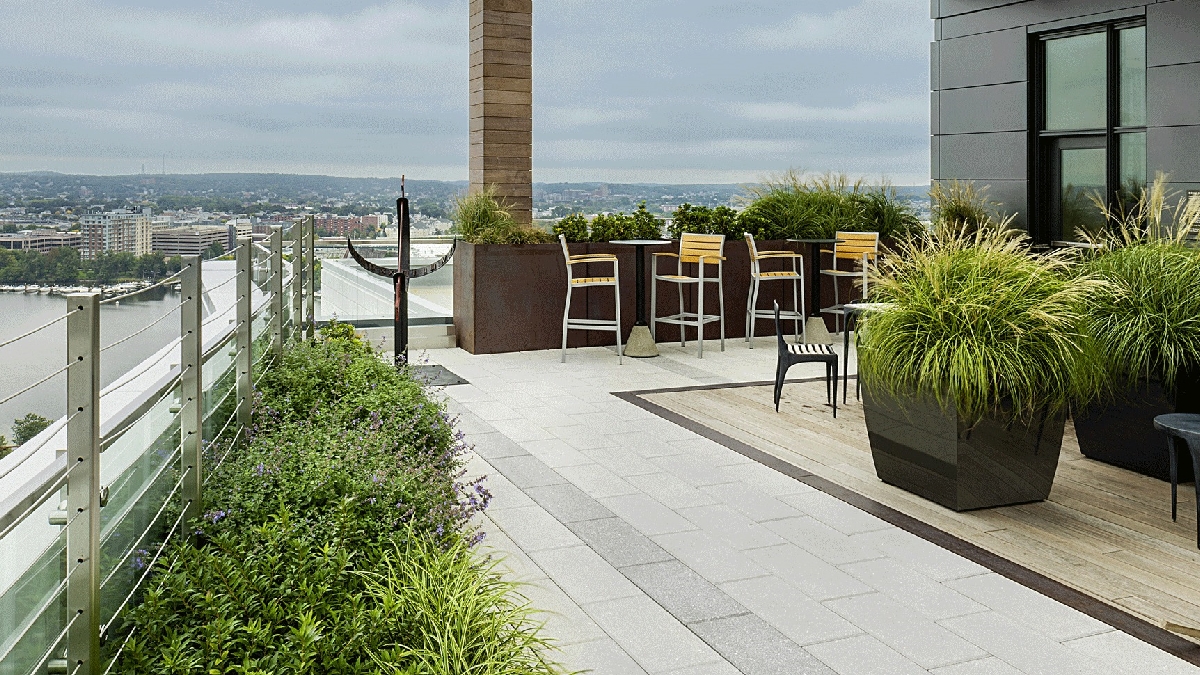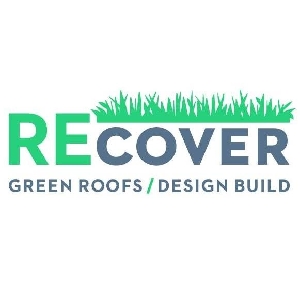 Recover Green Roofs specializes in the design, installation and maintenance of green roofs, roof terraces, amenities and roof gardens and farms in New England, New York and beyond. Our team of gardeners, designers, builders, project managers, carpenters and irrigation specialists offer a holistic design-build approach rooted in real building knowledge and quality craftsmanship. We pride ourselves on our ability to install not only living roof systems, but custom wood decks, custom furniture, pavers, pergolas, trellises, greenhouses, smart irrigation and stormwater harvesting systems on residential, commercial and institutional buildings. With a passion for eco-design, attention to detail and long-term customer service, it is our goal that all our projects stand the test of time.
Visit Recover Green Roofs, LLC in the Greenroofs.com Directory