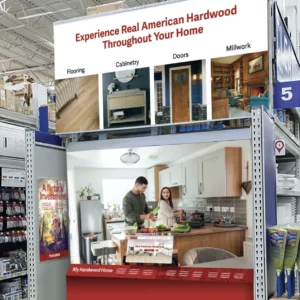 Real American Hardwood Coalition launches consumer website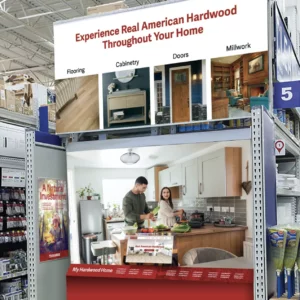 The Real American Hardwood Coalition (RAHC), a domestic, industry-wide promotion initiative for genuine American hardwood products, has launched a website at RealAmericanHardwood.com designed to inspire and educate consumers.
"The website takes visitors on a digital journey to learn how and why they should choose Real American Hardwood floors, cabinetry, millwork, furniture and other goods for their homes," said Michael Martin, president and CEO of National Wood Flooring. Association (NWFA). ), one of more than 30 local, state, and national associations that have come together to form the RAHC. "Today's consumers are overwhelmed with product choices and often think they are buying natural and renewable hardwood products, when in fact they are buying look-alikes such as vinyl and plastic made from non-renewable resources. Now the industry has an informational tool that puts things right and separates fact from fiction – backed by research and science."
The Real American Hardwood Coalition website was designed by CANVAS United, a high-profile agency known for its extensive experience in promoting commodities and agricultural products. Interactive site modules engage consumers and compare the appearance, durability, value, home health and environmental characteristics of real wood products with fake wood-look alternatives. The site also serves as a hub for project inspiration, maintenance tips and environmental facts, exploring how hardwoods affect lifestyles and culture in the modern world.
"Our industry has a rich history and compelling stories to tell," said Dean Alanko, vice president of sales and marketing, Allegheny Wood Products. "The website highlights the generations of family businesses that make up our industry. I am proud of the way the website tells these stories and presents information that can make a difference in the lives of consumers and benefit all stakeholders in the industry."
To participate or make a donation visit RealAmericanHardwood.org† To view the RAHC consumer website, go to: RealAmericanHardwood.com†