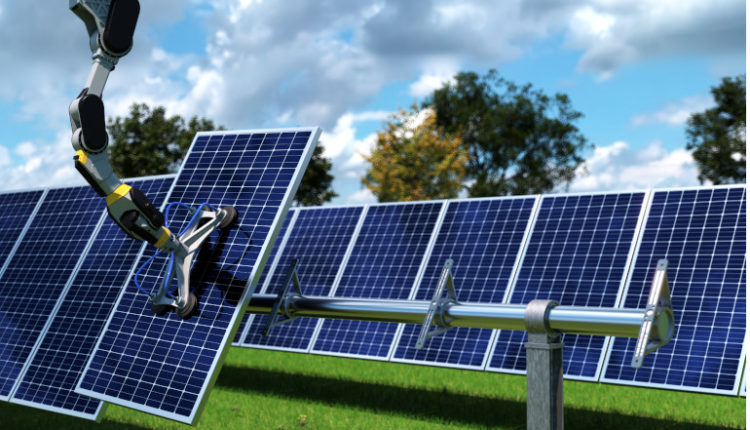 RE2 Robotics takes next step in developing robotic arms to assist solar construction
RE2 Robotics cooperates with manufacturer of mobile aerial platforms JLG Industries to promote the integration of robotics with access equipment for the solar industry.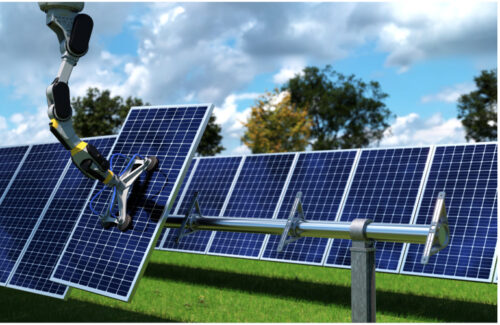 "The future of work is here," said Jorgen Pedersen, president and CEO of RE2. "Humans and robots are working more closely together, and the construction industry is no exception. Our development partnership with JLG allows us to apply our proven robotic technology to specific applications, including those that require working at height and repetitive lifting, such as solar field construction. We are excited to partner with JLG to bring industry-changing innovations to the construction market."
"While JLG has long been using and developing robotics in specific areas of our business, our focus has shifted to developing and integrating solutions that integrate with our elevators to address labor shortages and provide assistive technologies to today's workforce. five generations. said Frank Nerenhausen, executive vice president and president of Oshkosh Corporation, JLG Industries. "The relationship with RE2 allows us to partner with an organization that shares the same drive for excellence as JLG, enabling us to accelerate the integration of robotics into our product line to advance the aerial work platform industry."
Development efforts are underway between RE2 and JLG to integrate RE2 Sapien robotic arm technology, along with RE2 Detect and RE2 Intellect software, with a JLG boom lift to support the transfer, manipulation and placement of photovoltaic modules for solar field construction. JLG provides technical support during the technology development phase of the project. Joint work is being done on the mechanical and control system interface between the robot arm and the elevator.
Skilled workers will oversee the robotic solar field construction system, which uses computer vision to autonomously extract solar panels from a van and accurately position the panels on a racking system. An on-site employee then follows to secure the panel. The RE2 Sapien intelligent robotic arm offers a high strength-to-weight ratio, precise control and human dexterity to put the load of heavy lifting on the robotic system. This system is expected to significantly improve productivity and reduce the amount of time it takes to build a solar fog.
The resulting integration will form the basis for the robotic solar field construction system. This effort is in conjunction with RE2's program with the US Department of Energy Solar Technology Office to develop a robotic system for the autonomous manipulation of outdoor photovoltaic panels.
News item from RE2