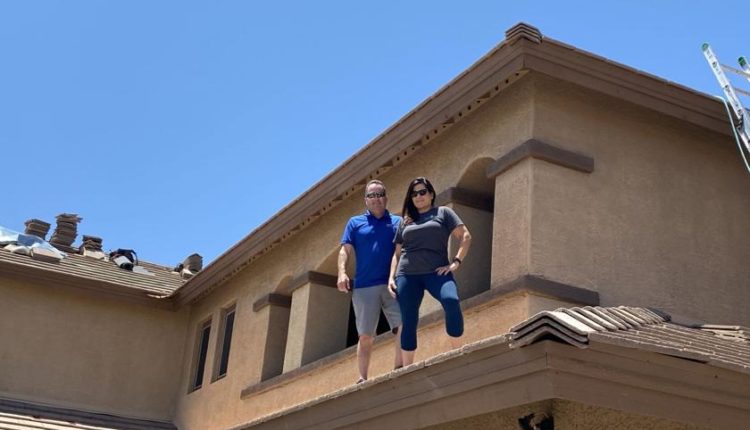 Rain Man Roofing to sponsor Musical Theatre of Anthem's production of SINGING IN THE RAIN, JR. | Anthem
Musical Theater of Anthem (MTA) announced that Rain Man Roofing is sponsoring its July production of: Singin' in the Rain Jr.
"We are delighted to announce Rain Man Roofing our upcoming production of Singin' in the Rain Jr.says MTA board member and producing artistic director, Jackie Hammond. "As a non-profit, we rely heavily on the support of our amazing community to continue offering our programs. We can't thank Rain Man Roofing enough for their dedicated support to MTA over the years and the extremely generous sponsorship of $5,000.
"A sponsorship of this magnitude is so important at a time when operating restrictions have made it more difficult to cover costs. The funds help MTA with royalties, props, sets, and many additional show-related expenses that cannot cover tuition and ticket sales."
Rain Man Roofing is a professional roofing company based in Anthem, owned and operated by: Mark and Jennifer Hughes.
"Rain Man Roofing is delighted to sponsor such a fun and iconic show," said Jennifer Hughes. "As a local and family-owned business, we are always looking for opportunities to give back to our community. MTA provides such a great service to both the youth and adults in Anthem. The arts have suffered so much in every city and community over the past year and we are so excited that MTA has found a safe way to bring joy, activity and entertainment back to Anthem.
"We've seen first-hand the benefits that MTA offers the young people who participate in their shows and programs. The growth these children go through from shy, young, elementary children to confident, mature, thriving adults who take leadership roles in their own school and social environment is beautiful to watch. And what better show to work with?! We can't wait to sing with MTA, and we hope everyone can come and watch an amazing talent Sing in the Rain with Rain Man Roofing!"