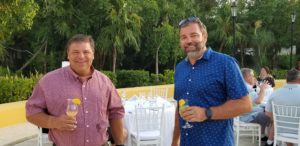 QFloors Users Conference offers dealers solutions
In terms of the new QFloors programs, Elder said he is very intrigued by the cloud-based tools. "The biggest benefit for me is how mobile I could potentially use the QCloud with QFloors," he explained. "I currently use a server and VPN, but the QCloud could be a game-changer for my employees who are more mobile. The other takeaway would be the advancements in B2B and how it works seamlessly with QFloors, so I'll be setting that up shortly.
Christina Besore, vice president of operations at Atlas Floor Co., San Antonio, Texas, is another satisfied customer of QFloors. "It's easy to navigate and my salespeople love it," she said.
Chris Coleman, who handles billing and accounting at Infinity Flooring, based in Draper, Utah, also makes effective use of QFloors software in her store. "We learned a lot of new tricks with QFloors software, especially when it comes to the cost of jobs," she told attendees. "Some of the new things we've learned is how to correctly add the freight and charges to each individual invoice."
Growth opportunities
As QFloors continues to expand its service capabilities, it is also steadily expanding its customer base. By its own count, the company has grown by 80% in the past five years, with about 15 new customers per month. Rather than resting on its laurels, the company is reinvesting in the business, expanding its customer service teams and accelerating new product development initiatives.
"Our customers help us stay on track, maybe turn a corner if we need to," said Trent Ogden. "It's about making companies and other people successful." Chad Ogden agreed, adding: "It's challenging when you grow as much as we do and don't slacken your standards. With growth comes new problems and challenges."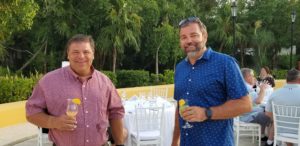 Challenges also create new opportunities. For QFloors this means that they have to tap into the universe of floor dealers who do not currently use floor specific software in their activities. As Chad Ogden explained, "There are certain dealers who sell $200,000 or $300,000 a year; for them, it probably won't make much of a difference to use carpet-specific software versus generic business software. But as you begin to approach $1 million a year in revenue, you will need to hire people to keep your business running efficiently."
QFloors estimates that approximately half of carpeting retailers in the US have annual sales of less than $2 million. In addition, the company estimates that 80% above $2 million already has floor-specific software. "That means those who don't have software are competing with those who have it, and they're shooting themselves in the foot," said Trent Ogden. "If you see yourself as a dealer looking to grow, you want to have the software system that can grow with you."