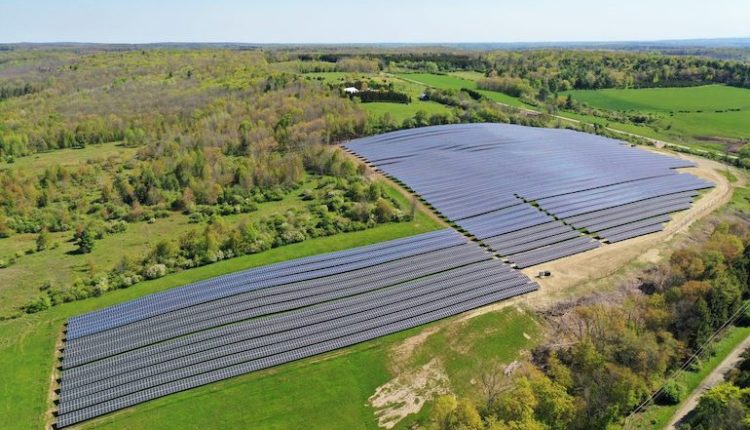 Q CELLS North America and Kendall Sustainable Infrastructure announce partnership
The energy solutions arm of Q CELLS North America partners with development company Kendall Sustainable Infrastructure (KSI) to jointly develop and finance solar and storage projects.
Q CELLS brings its full suite of solutions, including Energy Management Software (EMS), BESS expertise and renewable energy hardware. In addition to expertise, Q CELLS has allocated capital for investments in KSI projects in the United States, including projects that may include solar modules, BESS, network services and its Geli EMS.
For selected energy storage projects, Q CELLS will also be able to offer its Grid Equity financing product, designed to reduce the risks of energy storage projects in KSI's project portfolio. Q CELLS' Grid Equity solution optimizes the value of energy storage systems by participating in ISO wholesale markets and demand response programs.
Dan Loflin, Senior Vice President of Q CELLS North America's Distributed Energy Solutions business, said: "We are delighted to partner with KSI and see this partnership as an important step forward in demonstrating our capabilities as a complete energy solutions provider. We look forward to participating in project development initiatives with KSI by delivering our hardware, software and financing solutions designed to maximize returns while reducing energy storage revenues."
John Chaimanis, co-founder and general manager of Kendall Sustainable Infrastructure said: "Partnering with Q CELLS improves our competitiveness by adding a rare opportunity to the market. Q CELLS offers outstanding reliability and well-timed innovation. Working together, we can deliver on our promise continue to deliver value-added finance in a world of commodity capital. We are excited to leverage the complete suite of energy solutions from Q CELLS."
News from Q CELLS