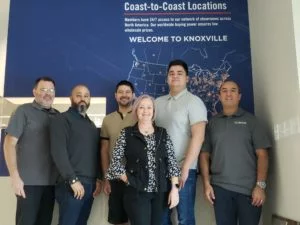 ProSource showrooms opens in Knoxville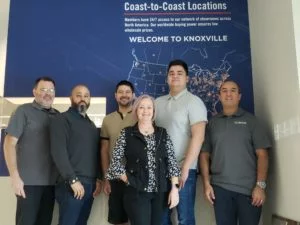 Knoxville, Tenn.-ProSource Wholesale, the premier wholesale partner and supplier for professional exchanges for home and commercial projects, welcomed a new showroom location: ProSource of Knoxville. The new ProSource of Knoxville showroom offers thousands of flooring, kitchen and bath products to local home improvement professionals, including all the benefits ProSource offers its Trade Pro members.
Yacir Jaouhari is ProSource's newest franchise owner with the opening of his ProSource of Knoxville showroom. Originally from Morocco, Jaouhari received his higher education in Russia and then Xavier University in Cincinnati. Soon after, he opened his first businesses as the franchise owner of three food franchises. Currently, Jaouhari owns a mattress manufacturing and retail business with six retail locations in Knoxville.
"I appreciate the way ProSource treats their franchisees," Jaouhari said. "This franchise works hard to support each franchisee grow their business. I love how ProSource invests in new technologies that benefit all franchisees and our showrooms. In addition, the opening process was very organized because of their supervision and support. Their experience led to a more efficient and smooth opening process. It is a well-organized company with extensive experience in this industry."
Andrew Shulklapper, president of ProSource Wholesale, said he was pleased to announce the opening of the Knoxville location. "Yacir, his team and this showroom will be of great value to home improvement professionals in the greater Knoxville market. The entire ProSource National team looks forward to supporting the success of Yacir and his new showroom!"
ProSource celebrates over 31 years of experience serving the needs of its trade pro members and understands how hard trade pros work every day to find projects, win bids, satisfy customers and end the day profitably. Whether it's flooring, kitchen, bath or installation supplies, ProSource helps professionals and their customers complete successful projects.
ProSource of Knoxville is one of 149 North American showrooms that sell exclusively through a qualified network of more than 400,000 trade professionals who have joined their local ProSource showrooms since 1991.