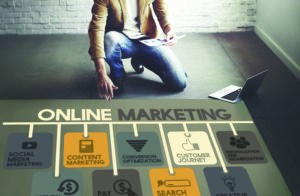 Power of Brands: Digital branding comes of age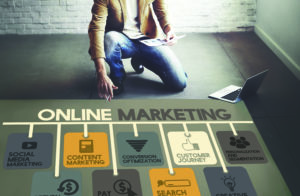 While there are many factors that contribute to an effective business strategy, branding is one of the most important steps a company can take on the road to success. Today, a company's brand is more than just the font on the logo and the colors on the business cards. A successful branding strategy encompasses these features and much more – from the language it uses in its advertising to the material it uses in its packaging and even the other brands it agrees to work with.
In 2022, so much of that branding is alive online. There is no successful business today that lives completely "off the grid" or can afford to thrive without a substantial digital presence. That digital presence includes the company's digital branding, which must match the personal branding. That digital branding usually equates to healthy advertising initiatives to promote that brand year-round, whether consumers are looking for new floors or not.
FCNews sat down with several floor dealers to discuss their relationship with digital branding.
Craig Philips
Barrington Carpet, Twinsburg, Ohio
"A large majority of today's consumers start their purchase journey online. We are convinced that our online presence is the key to bringing that online customer to our physical stores. We have three individual store brands that are aged 35-66 respectively in their respective markets. Much of our business is repeats and referrals, but we've found that even our repeat customers start their research online. We participate in Mohawk's Edge digital advertising campaigns and have found them to generate high-quality leads. We've also pushed for online reviews from our customers, as we realize the importance customers place on reviews and our overall Google rating. We do very little traditional advertising and have chosen to do all of our brand advertising online where today's consumers shop.
We are currently in the process of bringing all three brands under one main brand called: The Flooring Edge. We will have a website connecting all of our individual brands under this lead brand to help customers across Northern Ohio realize they will receive the world-class experience they expect at one of our three unique brand locations."
Jason O'Krent
O'Krent Floors, San Antonio, Texas
"Being a 107-year-old company, our branding is a little different than most. We have the benefit of an old company logo, which thankfully hasn't gone out of style. So our classic "carpet roll O'K" is a well-known brand in our market. However, we have continued to focus on keeping the brand strong through OTT and pay-per-click online advertising, which has the advantage of being able to target by location and demographics. Mobile Marketing has also served us well assisted with our floor specific website development and SEO.
Whenever there is a change in marketing/technology that distracts the consumer's eyes, we have to turn. That's why we stopped all print media and switched to digital. Mobile Marketing helped us create a fully customized retail floor covering website that is unique to us. The additional tools, such as Roomvo and Rugs.Shop, are additional benefits that keep us innovative and attractive to today's consumer."
Penny Carnino
Grigsby's carpet tile and hardwood, Tulsa, Okla.
"Digital branding seems to be getting more important every day. We started with digital media a long time ago, but of course it has grown. We do some digital advertising, we sponsor one of the local TV weather broadcasts and we do a reveal bar in the local, digital newspaper and e-blasts. We do geo-fencing and keyword ads. We promote our website on all ads and we ask for reviews and post photos on Google. There are some strictly branding ads that we do that show images and remind people that we are free estimates, and there are also product promotion ads. Both are effective at preserving our name whether someone is in the market for flooring or not.
Our brand awareness has definitely grown through digital means. We know from our analytics that people found us online and also from talking to customers when they walk in. We've also added chat to our website and it's been a great lead tool – of course, our website's leads have grown too."
Rachel Berlin
Precision Flooring, Sheboygan, Wis.
"It is very important for our company to be visible online. We are on some of the social channels (Facebook, Instagram and LinkedIn) and our website is present. We like to post company events on our social media. Showing our company and team was really great for us, especially when we're having fun! People like to see people they know. Google Reviews has probably been our biggest contributor to our digital brand recognition. We like to repost our reviews on our social media to give them a little more emphasis and reuse them.
Another great way we've worked to increase our brand awareness and expertise in the flooring industry is by answering frequently asked questions in the form of a video. We started a blog on our website to answer those questions; we put the videos there; and we can refer to it when those FAQs come out.
I like to think that the branding we achieve shows that we are a family business, that our installation expertise is very important, that we have designers to help you on your way to make your decisions a little easier and we're having fun! This is a big purchase and we are with them all the time. So let's enjoy it.
We also emphasize our brand within our community. We packed up all the commercial vehicles – they literally drive into billboards. Every installer has a wardrobe of Precision Floors clothing – they are always advertising wherever they are. We also have our signs at the local (Plymouth) Dirt Track and softball diamonds. We also have yard signs for any project we are working on for several days. We often get new customers because they have seen us in their neighborhood or neighborhood."
Meaghan Karn
Avalon Flooring, Cherry Hill, NJ
"In today's market, our online visibility is a top priority. We want to be where our customers are and that is certainly online. Consumers are constantly online and we want to stay top of mind and try to be where they are. Whether in the early stages of planning and gathering ideas or when they are ready to select a partner and start their project, we try to be there every step of the way.
Some of the most impactful ways we've increased our brand recognition include developing our social media community and our online reviews that show the social proof of who we are as a company and how we guide our customers through the process of achieving their dreams. to be realized in reality.
Our branding efforts are extensive and include: easy-to-use, content-rich, branded website; Active social media channels (Facebook, Instagram, Twitter and Pinterest); regular communication via email marketing; and search marketing campaigns."