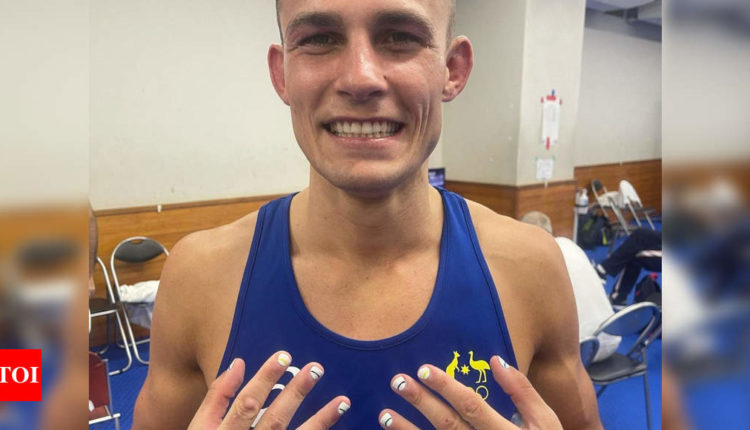 Plumber turned Olympian is trending thanks to his nail paint
The Tokyo 2020 Olympics showcased the best in sports talent and the best in fashion. From nail-biting matches to quirky style statements, the postponed Olympics have been well worth the wait. While many athletes have made headlines for their eccentric styles at this year's competitions, one Olympian is making headlines for showing off Olympic-inspired nail polish.
We are talking about lightweight boxer from Australia Harry Garside. The boxer has made his country proud by making history as the only Australian to compete in the semi-finals of light boxing. And Garside is now causing a stir for his unusual nail polish. Boxing is considered a very macho sport and it is touching to see a boxer accept his feminine side by showing off nail polish.
The 24-year-old reigning Commonwealth Games champion is also known for his love of ballet, even adding it to his official training regimen. Immediately after his quarterfinal victory, Garside was spotted taking off his gloves and showing off his rainbow nails inspired by the Olympics.

"I just want to break stereotypes, to be honest," he is said to have said.
"There are a lot of people who feel like they have to be something because they're a man or a woman. I'm all for just being different," he said.
Garside, who is also a qualified plumber, even admitted that he briefly considered wearing a dress to the opening ceremony of the Olympics.