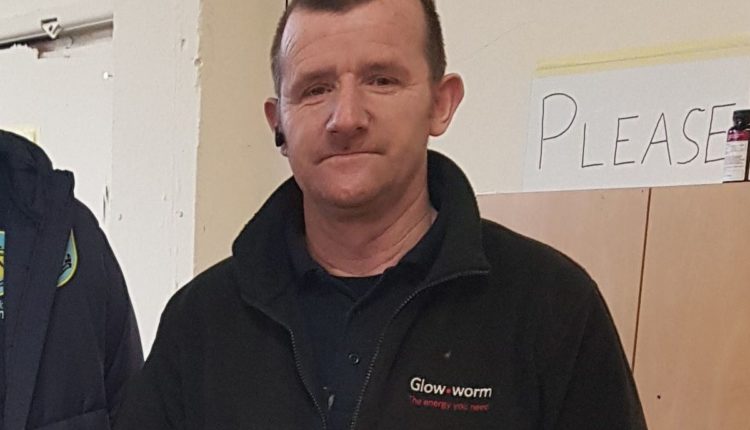 Plumber offering free work for elderly close to shutting due to lack of funding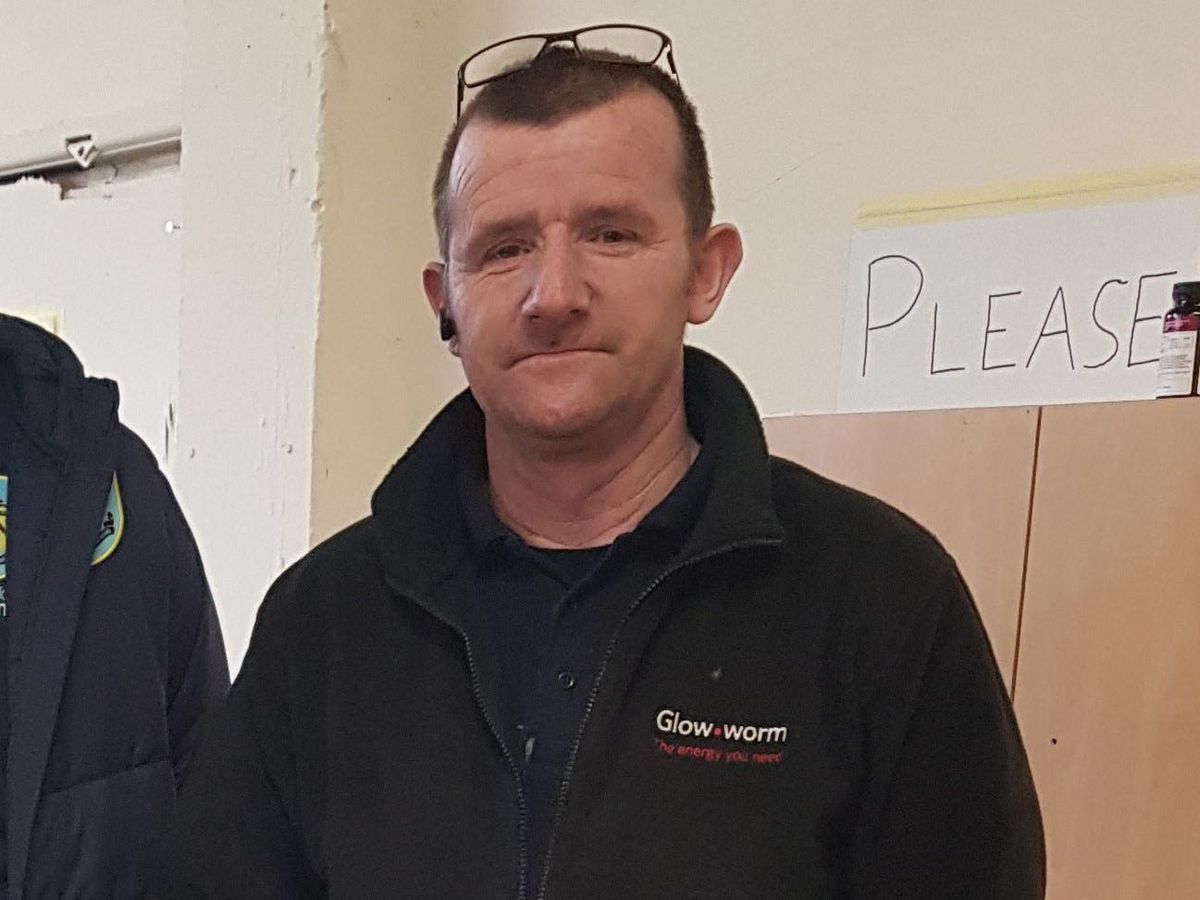 A plumber who provides free work for elderly and disabled customers has warned he is close to having to shut down his company because of a lack of funding.
Burnley-based James Anderson, 54, carries out free work – including new boilers, repairs, and remedial work after rogue traders have struck – for people mostly across Lancashire who might otherwise struggle to afford it.
His community interest company, Depher, has typically been funded by a roughly equal split of money from paying customers and donations from the public.
But over the past 18 months Mr Anderson has seen both revenue streams contract – especially donations – as people feel the financial impact of the Covid-19 pandemic.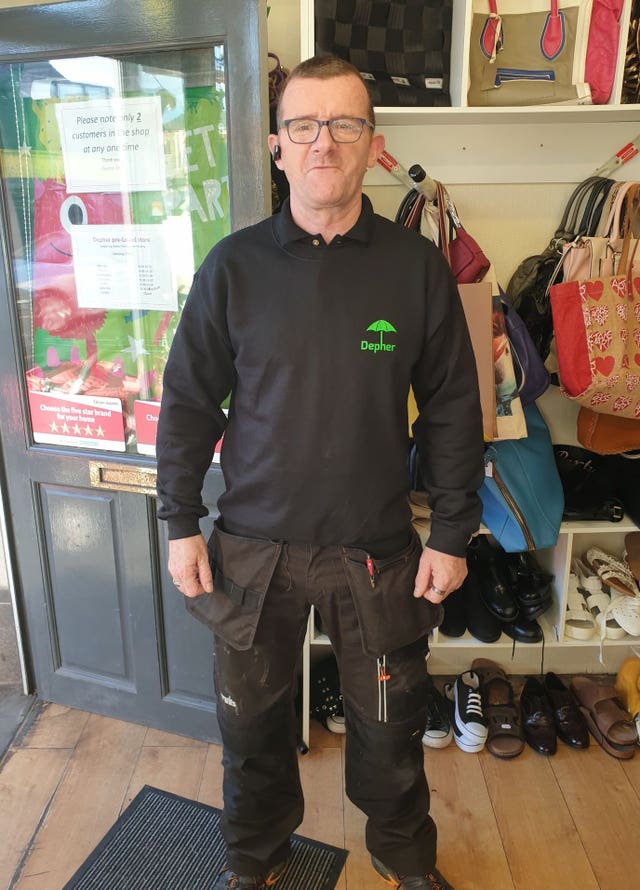 "We went into the pandemic with about £130,000 and we've now got about £27,000, so you can see it's a massive impact," Mr Anderson told the PA news agency.
"We used to have enough money coming so we could help a lot of people, but we're now at the stage where, if things don't change and we don't see an improvement in private jobs coming in or a massive improvement in funding coming in, then Depher may have to shut permanently."
During the pandemic, the company has stepped outside its normal areas, taking on tasks including providing PPE to nursing homes and the NHS, setting up a food bank and organising surprise birthday parties for children whose parents had been furloughed or laid off.
Such work was a further drain on funds, to the point that Mr Anderson said he had not taken a salary since the start of the first lockdown last year.
Depher, which Mr Anderson says has helped as many as 17,000 people, currently employs around 10 staff, but has already had to let one full-time apprentice go.
"We've already started the redundancies and I don't want to do any more," Mr Anderson said.
In an attempt to secure funding, Mr Anderson has written to local MPs, the Prime Minister and even the Queen but has so far had no success.
He is expecting the fallout from the pandemic to continue affecting the pockets of the public, so is hoping businesses may step in to help bridge the funding gap.
He said: "The only way I can see it improving is if the Government steps in and says 'OK, we'll give you some sort of funding'… or if other companies come in and offer some substantial kind of investment, maybe partnerships, something like that.
"Going forward we can't rely on the public any more, because the biggest hit person in this country in the long term because of Covid is the public."
The customers Depher has helped recently include a 95-year-old man who was quoted a price of nearly £300 by another company for someone to bleed his radiators, and a couple who was charged more than £5,000 by another company for a bathroom which was so poorly done that, Mr Anderson said, it was dangerous.
He said he comes across an increasing number of elderly people who live without heating or hot water for years because they are too embarrassed to tell family they cannot afford to have it fixed.
As it stands he fears he may not be able to continue past December, leaving such customers vulnerable throughout the winter.
"It would mean a lot more people suffering," he said.
","id":"SBD2JY5BQBDEPI7XFDVADUUHHY","type":"raw-html"},{"content":"He said: "The only way I can see it improving is if the Government steps in and says 'OK, we'll give you some sort of funding'… or if other companies come in and offer some substantial kind of investment, maybe partnerships, something like that.","id":"71691608","type":"text"},{"content":""Going forward we can't rely on the public any more, because the biggest hit person in this country in the long term because of Covid is the public."","id":"71691608","type":"text"},{"content":"The customers Depher has helped recently include a 95-year-old man who was quoted a price of nearly £300 by another company for someone to bleed his radiators, and a couple who was charged more than £5,000 by another company for a bathroom which was so poorly done that, Mr Anderson said, it was dangerous.","id":"71691608","type":"text"},{"content":"He said he comes across an increasing number of elderly people who live without heating or hot water for years because they are too embarrassed to tell family they cannot afford to have it fixed.","id":"71691608","type":"text"},{"content":"As it stands he fears he may not be able to continue past December, leaving such customers vulnerable throughout the winter.","id":"71691608","type":"text"},{"content":""It would mean a lot more people suffering," he said.","id":"71691608","type":"text"},{"content":"To donate, head to gofundme.com/f/elderly-and-vulnerable-free-plumbing-heating","id":"71691608","type":"text"}],"featuredImage":null,"isSensitive":false,"promoGallery":null,"promoImage":{"caption":"James Anderson the plumber","dimensions":{"originalRatio":{"w1200":{"height":226,"width":300}}},"url":{"originalRatio":{"w1200":"https://www.sandiegodailynews.net/wp-content/uploads/2021/07/Plumber-offering-free-work-for-elderly-close-to-shutting-due.jpg"}}},"categories":[{"id":"/news/uk-news","isPublic":true,"name":"UK News","path":"https://www.expressandstar.com/news/uk-news/"}],"isCommentable":false,"url":"/news/uk-news/2021/07/29/plumber-offering-free-work-for-elderly-close-to-shutting-due-to-lack-of-funding/"},"expires":1627551076120,"lastModified":1627550776120}},"middleman-most-read-stories":{"{"arcSiteKey":"es","categoryId":"/news/uk-news","limit":5}":{"data":{"list":[{"headline":"Concerns raised over risk of new Covid variant as travel restrictions eased","id":"BQEANYBFWVBLXCM7EN3B3TZQDA","lastUpdatedAt":"2021-07-29T07:34:10.769Z","locationCategory":null,"primaryCategory":{"name":"Coronavirus"},"url":"https://www.expressandstar.com/news/uk-news/2021/07/29/concerns-raised-over-risk-of-new-covid-variant-as-travel-restrictions-eased/"},{"headline":"UK 'to hit 40C on regular basis even if global warming is limited to 1.5C'","id":"2V5VWF67U5BODMMLZ3GF5U6IZY","lastUpdatedAt":"2021-07-29T07:36:09.220Z","locationCategory":null,"primaryCategory":{"name":"UK News"},"url":"https://www.expressandstar.com/news/uk-news/2021/07/29/uk-to-hit-40c-on-regular-basis-even-if-global-warming-is-limited-to-15c/"},{"headline":"Canoeist Mallory Franklin hopes to make history in Tokyo","id":"73VFL4H6FZHMLKO6WKSHZXMP4M","lastUpdatedAt":"2021-07-28T21:27:14.417Z","locationCategory":null,"primaryCategory":{"name":"UK News"},"url":"https://www.expressandstar.com/news/uk-news/2021/07/28/canoeist-mallory-franklin-hopes-to-make-history-in-tokyo/"},{"headline":"Teenager killed after 'little scrap' turned to fatally violent, court told","id":"5ZU5H64FCJCOBGUISMEXHZ5NPY","lastUpdatedAt":"2021-07-27T13:36:28.797Z","locationCategory":null,"primaryCategory":{"name":"UK News"},"url":"https://www.expressandstar.com/news/uk-news/2021/07/27/teenager-killed-after-little-scrap-turned-to-fatally-violent-court-told/"},{"headline":"Pub bombings families 'closer than we ever have been' to public inquiry","id":"APXNJ63CYFB2XBL4VGR2RZSXEM","lastUpdatedAt":"2021-07-29T07:39:09.966Z","locationCategory":{"name":"Birmingham"},"primaryCategory":{"name":"Crime"},"url":"https://www.expressandstar.com/news/uk-news/2021/07/28/pub-bombings-families-closer-than-we-ever-have-been-to-public-inquiry/"}],"_id":"3746cfbcd0be75d6a91c62a2efdf419f5ecce255b3c758bc4374bdca641a282d"},"expires":1627550784677,"lastModified":1627550484677}},"content-api-stories-by-category":{"{"arcSiteKey":"es","categoryId":"/top-stories/homepage","limit":"12"}":{"data":{"list":[{"headline":"Judy Fox: Nurse killed by daughter was looking forward to the futurer","id":"DTE23WRK25DI7NSDOWKSWGJSSA","lastUpdatedAt":"2021-07-29T07:29:33.179Z","locationCategory":{"name":"Wolverhampton"},"primaryCategory":{"ancestors":["/news"],"id":"/news/crime","name":"Crime"},"promoImage":{"caption":"Retired nurse Judith Fox, from Shifnal, was killed by her daughter, Lucy, after a row about selling the family home","dimensions":{"defaultRatio":{"w300":{"height":225,"width":300},"w600":{"height":450,"width":600},"w900":{"height":675,"width":900}}},"url":{"defaultRatio":{"w300":"https://www.expressandstar.com/resizer/0Pkbkr8Uu_-HEoQ00HYqm2cX4vE=/300x225/cloudfront-us-east-1.images.arcpublishing.com/mna/2VTARUVCCBH3DJJSNYDH7CKLUE.jpg","w600":"https://www.expressandstar.com/resizer/st1mkPVF6V-U0Rq38oxViL8M138=/600x450/cloudfront-us-east-1.images.arcpublishing.com/mna/2VTARUVCCBH3DJJSNYDH7CKLUE.jpg","w900":"https://www.expressandstar.com/resizer/uokzUkwrdygBrESgd4m0HmJOS7k=/900x675/cloudfront-us-east-1.images.arcpublishing.com/mna/2VTARUVCCBH3DJJSNYDH7CKLUE.jpg"}}},"subheadline":"Newly retired nurse Judith Fox was making plans for the future after finishing employment at a care home. ","url":"https://www.expressandstar.com/news/crime/2021/07/29/jusy-fox-nurse-killed-by-daughter-was-looking-forward-to-the-future/"},{"headline":"Huge demand on 999 ambulance calls 'is new normal'","id":"A4YV4ROMIFDFBIFB5WRNGPKEYM","lastUpdatedAt":"2021-07-29T07:29:37.488Z","locationCategory":null,"primaryCategory":{"ancestors":["/news"],"id":"/news/health","name":"Health"},"promoImage":{"caption":"Professor Anthony Marsh, chief executive of the West Midlands Ambulance Service, has pledged to do more to help with the surge in 999 calls and ambulance handovers","dimensions":{"defaultRatio":{"w300":{"height":225,"width":300},"w600":{"height":450,"width":600},"w900":{"height":675,"width":900}}},"url":{"defaultRatio":{"w300":"https://www.expressandstar.com/resizer/wZTAQWETh-67n5uHjbxvSSRkKSc=/300x225/cloudfront-us-east-1.images.arcpublishing.com/mna/7ZJMDVIRZJC73KSL2LCK7LIRPM.jpg","w600":"https://www.expressandstar.com/resizer/PUS8waF6QVkNZa255fnmXDe2bko=/600x450/cloudfront-us-east-1.images.arcpublishing.com/mna/7ZJMDVIRZJC73KSL2LCK7LIRPM.jpg","w900":"https://www.expressandstar.com/resizer/-dHcVZkv1Z3SqfqJ65u0T6vEkWo=/900x675/cloudfront-us-east-1.images.arcpublishing.com/mna/7ZJMDVIRZJC73KSL2LCK7LIRPM.jpg"}}},"subheadline":"The unprecedented demand on the region's ambulance service needs to be treated as "the new normal" and dealt with appropriately, its chief executive has said.","url":"https://www.expressandstar.com/news/health/2021/07/29/huge-demand-on-999-ambulance-calls-is-new-normal/"},{"headline":"'We need to remain cautious': Health chief's plea over Covid-19","id":"ZX747P3GK5CKHBPKFFENVKOWYI","lastUpdatedAt":"2021-07-29T05:05:30.215Z","locationCategory":{"name":"Walsall"},"primaryCategory":{"ancestors":["/news","/news/health"],"id":"/news/health/coronavirus-covid19","name":"Coronavirus"},"promoImage":{"caption":"Walsall Council planning officers turned down the scheme ","dimensions":{"defaultRatio":{"w300":{"height":225,"width":300},"w600":{"height":450,"width":600},"w900":{"height":675,"width":900}}},"url":{"defaultRatio":{"w300":"https://www.expressandstar.com/resizer/WNo2nHSNkRwMGwijqHT6wolpMt8=/300x225/cloudfront-us-east-1.images.arcpublishing.com/mna/JTJS4I7QRNCTFF757CGCLWZXDI.jpg","w600":"https://www.expressandstar.com/resizer/MxJlTRKe2plC6tu_LFZqxdQYfQM=/600x450/cloudfront-us-east-1.images.arcpublishing.com/mna/JTJS4I7QRNCTFF757CGCLWZXDI.jpg","w900":"https://www.expressandstar.com/resizer/YSWoxEQ_YJluzX-hRz4Mhr1hh_g=/900x675/cloudfront-us-east-1.images.arcpublishing.com/mna/JTJS4I7QRNCTFF757CGCLWZXDI.jpg"}}},"subheadline":"A public health chief has advised people to continue wearing face masks indoors and on public transport.","url":"https://www.expressandstar.com/news/health/coronavirus-covid19/2021/07/29/we-need-to-remain-cautious-health-chiefs-plea-over-covid-19/"},{"headline":"Compulsory Covid vaccinations for care home workers welcomed by council chiefs","id":"YXAGJI3K6FF3RKFZFJKQC7FAVM","lastUpdatedAt":"2021-07-29T05:05:00.484Z","locationCategory":{"name":"Wolverhampton"},"primaryCategory":{"ancestors":["/news","/news/health"],"id":"/news/health/coronavirus-covid19","name":"Coronavirus"},"promoImage":{"caption":" ","dimensions":{"defaultRatio":{"w300":{"height":225,"width":300},"w600":{"height":450,"width":600},"w900":{"height":675,"width":900}}},"url":{"defaultRatio":{"w300":"https://www.expressandstar.com/resizer/i-MzSKFafTynO_FJ-sYQ8id1bPo=/300x225/cloudfront-us-east-1.images.arcpublishing.com/mna/IP7WCH5XDZCOTLP7ZCRA6BEW2I.jpg","w600":"https://www.expressandstar.com/resizer/MAIBYEJHW1aDlc6vtF78XzfFyqU=/600x450/cloudfront-us-east-1.images.arcpublishing.com/mna/IP7WCH5XDZCOTLP7ZCRA6BEW2I.jpg","w900":"https://www.expressandstar.com/resizer/g5Sgoy7j77KE-r9l3Eh-hSaRzX4=/900x675/cloudfront-us-east-1.images.arcpublishing.com/mna/IP7WCH5XDZCOTLP7ZCRA6BEW2I.jpg"}}},"subheadline":"Council chiefs have welcomed news that the Covid-19 vaccine will be made mandatory for all care home workers in England – with staff in the region urged to get their jab as soon as possible to protect themselves and the people they care for.","url":"https://www.expressandstar.com/news/health/coronavirus-covid19/2021/07/29/compulsory-covid-vaccinations-for-care-home-workers-welcomed-by-council-chiefs/"},{"headline":"Concerns raised over risk of new Covid variant as travel restrictions eased","id":"BQEANYBFWVBLXCM7EN3B3TZQDA","lastUpdatedAt":"2021-07-29T07:34:10.769Z","locationCategory":null,"primaryCategory":{"ancestors":["/news","/news/health"],"id":"/news/health/coronavirus-covid19","name":"Coronavirus"},"promoImage":{"caption":"Airport arrivals","dimensions":{"defaultRatio":{"w300":{"height":225,"width":300},"w600":{"height":450,"width":600},"w900":{"height":675,"width":900}}},"url":{"defaultRatio":{"w300":"https://www.expressandstar.com/resizer/hSmSlIxPSnSQLtlF4uKuw6dgy3Y=/300x225/cloudfront-us-east-1.images.arcpublishing.com/mna/BA4ISIA5GZB4BMAC6DLPMLU5UQ.jpg","w600":"https://www.expressandstar.com/resizer/G117aAwXWCX5KUwUvKQkgs1l4Ic=/600x450/cloudfront-us-east-1.images.arcpublishing.com/mna/BA4ISIA5GZB4BMAC6DLPMLU5UQ.jpg","w900":"https://www.expressandstar.com/resizer/NXboD2vlxFOrZJ-hQ5m0Oy3eJeI=/900x675/cloudfront-us-east-1.images.arcpublishing.com/mna/BA4ISIA5GZB4BMAC6DLPMLU5UQ.jpg"}}},"subheadline":"Much of the UK is to allow people visiting from the US and EU who are fully vaccinated to enter without the need to quarantine.","url":"https://www.expressandstar.com/news/uk-news/2021/07/29/concerns-raised-over-risk-of-new-covid-variant-as-travel-restrictions-eased/"},{"headline":"Hospital chiefs' behaviour reviewed after allegations","id":"Q3AZE7LLPJFTLO2OB5PM6EUMPI","lastUpdatedAt":"2021-07-29T05:04:00.329Z","locationCategory":{"name":"Wolverhampton"},"primaryCategory":{"ancestors":["/news","/news/health"],"id":"/news/health/coronavirus-covid19","name":"Coronavirus"},"promoImage":{"caption":"David Loughton. Pic: Holly Benton","dimensions":{"defaultRatio":{"w300":{"height":225,"width":300},"w600":{"height":450,"width":600},"w900":{"height":675,"width":900}}},"url":{"defaultRatio":{"w300":"https://www.expressandstar.com/resizer/KtEDwo0uUclIeYlm9Mmtm3YNT_0=/300x225/cloudfront-us-east-1.images.arcpublishing.com/mna/7OPJAMGOEFFBTKIBODWSPBEI4U.jpg","w600":"https://www.expressandstar.com/resizer/wqgfFg_jxbDUMpgw1f6-9zmWeZ4=/600x450/cloudfront-us-east-1.images.arcpublishing.com/mna/7OPJAMGOEFFBTKIBODWSPBEI4U.jpg","w900":"https://www.expressandstar.com/resizer/Gps0ns3wuTAuFsiIz5Slo8wJmsc=/900x675/cloudfront-us-east-1.images.arcpublishing.com/mna/7OPJAMGOEFFBTKIBODWSPBEI4U.jpg"}}},"subheadline":"Health chiefs in the Black Country are being probed by the NHS about their behaviour, according to reports.","url":"https://www.expressandstar.com/news/health/coronavirus-covid19/2021/07/29/hospital-chiefs-behaviour-reviewed-after-allegations/"},{"headline":"Stafford man, 77, jailed for series of historic sex offences","id":"DQYFU7JEHJHQLDN7ERI5PM4GAQ","lastUpdatedAt":"2021-07-29T08:52:11.874Z","locationCategory":{"name":"Stafford"},"primaryCategory":{"ancestors":["/news","/news/local-hubs","/news/local-hubs/staffordshire"],"id":"/news/local-hubs/staffordshire/stafford","name":"Stafford"},"promoImage":{"caption":"Ronald Birks","dimensions":{"defaultRatio":{"w300":{"height":225,"width":300},"w600":{"height":450,"width":600},"w900":{"height":675,"width":900}}},"url":{"defaultRatio":{"w300":"https://www.expressandstar.com/resizer/okxeTjFQCUtFOh301JQZukRFw54=/300x225/cloudfront-us-east-1.images.arcpublishing.com/mna/7WLV6QKRGNEOZGN5UOCUXCKS7A.jpg","w600":"https://www.expressandstar.com/resizer/wIrJEueiME9WkkmBnU4wXm516JY=/600x450/cloudfront-us-east-1.images.arcpublishing.com/mna/7WLV6QKRGNEOZGN5UOCUXCKS7A.jpg","w900":"https://www.expressandstar.com/resizer/Ii5uuk6SLS7rwFv9K7I8sgwHM0o=/900x675/cloudfront-us-east-1.images.arcpublishing.com/mna/7WLV6QKRGNEOZGN5UOCUXCKS7A.jpg"}}},"subheadline":"A 77-year-old Stafford man has been jailed for 15 years for a series of historic sex offences.","url":"https://www.expressandstar.com/news/local-hubs/staffordshire/stafford/2021/07/29/stafford-man-convicted-of-series-of-historic-sex-offences/"},{"headline":"UK 'to hit 40C on regular basis even if global warming is limited to 1.5C'","id":"2V5VWF67U5BODMMLZ3GF5U6IZY","lastUpdatedAt":"2021-07-29T07:36:09.220Z","locationCategory":null,"primaryCategory":{"ancestors":["/news"],"id":"/news/uk-news","name":"UK News"},"promoImage":{"caption":"The early morning sun rises behind the Canary Wharf skyline","dimensions":{"defaultRatio":{"w300":{"height":225,"width":300},"w600":{"height":450,"width":600},"w900":{"height":675,"width":900}}},"url":{"defaultRatio":{"w300":"https://www.expressandstar.com/resizer/xemsN0IGB_OFTOkyQPqKFISXRLc=/300x225/cloudfront-us-east-1.images.arcpublishing.com/mna/4QMCZOV4BFCUHFOEH7MBHNPXFQ.jpg","w600":"https://www.expressandstar.com/resizer/oz_7fk-7dPpKd1xE0pm5vAbDpF8=/600x450/cloudfront-us-east-1.images.arcpublishing.com/mna/4QMCZOV4BFCUHFOEH7MBHNPXFQ.jpg","w900":"https://www.expressandstar.com/resizer/5aUNv0fu3Gaf4tZwQoTBlQ313IM=/900x675/cloudfront-us-east-1.images.arcpublishing.com/mna/4QMCZOV4BFCUHFOEH7MBHNPXFQ.jpg"}}},"subheadline":"Extreme heat in Britain will become the 'new normal' even if the world meets its temperature targets, leading meteorologists say.","url":"https://www.expressandstar.com/news/uk-news/2021/07/29/uk-to-hit-40c-on-regular-basis-even-if-global-warming-is-limited-to-15c/"},{"headline":"Pub bombings families 'closer than we ever have been' to public inquiry","id":"APXNJ63CYFB2XBL4VGR2RZSXEM","lastUpdatedAt":"2021-07-29T07:39:09.966Z","locationCategory":{"name":"Birmingham"},"primaryCategory":{"ancestors":["/news"],"id":"/news/crime","name":"Crime"},"promoImage":{"caption":"Julie Hambleton speaks to media outside the West Midlands Combined Authority offices in Birmingham, West Midlands, after the families of the 1974 Birmingham Pub Bombings victims met with Home Secretary Priti Patel (Steve Parsons/PA)","dimensions":{"defaultRatio":{"w300":{"height":225,"width":300},"w600":{"height":450,"width":600},"w900":{"height":675,"width":900}}},"url":{"defaultRatio":{"w300":"https://www.expressandstar.com/resizer/VUhUHTNVH6C3WkO0GHcX-kiuhgQ=/300x225/cloudfront-us-east-1.images.arcpublishing.com/mna/BPA5ZPS5SRBRJJB2DQ3UUIUXA4.jpg","w600":"https://www.expressandstar.com/resizer/aeRFBZg4Mle9Wo2ZQsm8xqqyeis=/600x450/cloudfront-us-east-1.images.arcpublishing.com/mna/BPA5ZPS5SRBRJJB2DQ3UUIUXA4.jpg","w900":"https://www.expressandstar.com/resizer/DgdDkXYA-YNFA1KWbT3EduaFbcI=/900x675/cloudfront-us-east-1.images.arcpublishing.com/mna/BPA5ZPS5SRBRJJB2DQ3UUIUXA4.jpg"}}},"subheadline":"Julie Hambleton was among those who met with Priti Patel on Wednesday.","url":"https://www.expressandstar.com/news/uk-news/2021/07/28/pub-bombings-families-closer-than-we-ever-have-been-to-public-inquiry/"},{"headline":"Body discovered believed to be that of missing teenager","id":"DKTC363OAVG3VKQGN2CVYYY2GM","lastUpdatedAt":"2021-07-29T08:10:13.599Z","locationCategory":{"name":"Birmingham"},"primaryCategory":{"ancestors":["/news","/news/local-hubs"],"id":"/news/local-hubs/birmingham","name":"Birmingham"},"promoImage":{"caption":"Charlie Johnson had been missing from his home in Solihull since Saturday (Image by West Midlands Police)","dimensions":{"defaultRatio":{"w300":{"height":225,"width":300},"w600":{"height":450,"width":600},"w900":{"height":675,"width":900}}},"url":{"defaultRatio":{"w300":"https://www.expressandstar.com/resizer/f6JpB0BsP5YEBH5Wn19ZjfltgMo=/300x225/cloudfront-us-east-1.images.arcpublishing.com/mna/FTI5Y32WBFCTVOJSVOCRLPAX2Q.jpg","w600":"https://www.expressandstar.com/resizer/xm5Aln6JnTaZ8vSf8L7AoBWDDoU=/600x450/cloudfront-us-east-1.images.arcpublishing.com/mna/FTI5Y32WBFCTVOJSVOCRLPAX2Q.jpg","w900":"https://www.expressandstar.com/resizer/ugFok5hj08ZRxPcoXBho6N1uZzU=/900x675/cloudfront-us-east-1.images.arcpublishing.com/mna/FTI5Y32WBFCTVOJSVOCRLPAX2Q.jpg"}}},"subheadline":"The body of a man discovered by police officers is believed to be that of a missing teenager.","url":"https://www.expressandstar.com/news/local-hubs/birmingham/2021/07/29/body-discovered-believed-to-be-that-of-missing-teenager/"},{"headline":"M People star Heather Small headlining Wolverhampton summer party ","id":"JQVFTAXKVZCFHPUAAUVPXZD37E","lastUpdatedAt":"2021-07-29T05:03:30.211Z","locationCategory":{"name":"Wolverhampton"},"primaryCategory":{"ancestors":["/entertainment"],"id":"/entertainment/music","name":"Music"},"promoImage":{"caption":"Heather Small ","dimensions":{"defaultRatio":{"w300":{"height":225,"width":300},"w600":{"height":450,"width":600},"w900":{"height":675,"width":900}}},"url":{"defaultRatio":{"w300":"https://www.expressandstar.com/resizer/uK_CsclgudTTyxGusbcJdCtH3zQ=/300x225/cloudfront-us-east-1.images.arcpublishing.com/mna/WN7DCFZY3NHTPEXBJ4CKOO3UXY.jpg","w600":"https://www.expressandstar.com/resizer/O6fPFnkNTTs8R01ccuylt9aBc_Q=/600x450/cloudfront-us-east-1.images.arcpublishing.com/mna/WN7DCFZY3NHTPEXBJ4CKOO3UXY.jpg","w900":"https://www.expressandstar.com/resizer/fHA0xTJuOUr3f72G_-dSMEB0wm8=/900x675/cloudfront-us-east-1.images.arcpublishing.com/mna/WN7DCFZY3NHTPEXBJ4CKOO3UXY.jpg"}}},"subheadline":"A huge free festival is set to bring the party to Wolverhampton city centre.","url":"https://www.expressandstar.com/entertainment/music/2021/07/29/m-people-star-heather-small-headlining-wolverhampton-summer-party/"},{"headline":"Julia is latest winner to Grab a Grand","id":"DVC2I3HQDFHYVNBR6FE623E2I4","lastUpdatedAt":"2021-07-29T05:03:00.677Z","locationCategory":{"name":"Wolverhampton"},"primaryCategory":{"ancestors":["/news","/news/local-hubs"],"id":"/news/local-hubs/wolverhampton","name":"Wolverhampton"},"promoImage":{"caption":"Julia Hayes celebrates being the second winner in the Express & Star's Grab A Grand competition","dimensions":{"defaultRatio":{"w300":{"height":225,"width":300},"w600":{"height":450,"width":600},"w900":{"height":675,"width":900}}},"url":{"defaultRatio":{"w300":"https://www.expressandstar.com/resizer/Limf0PD1mJYcUV_4Sh1wjxCsPMU=/300x225/cloudfront-us-east-1.images.arcpublishing.com/mna/XZ5HKAUZGRAYJN37FIN6BHSGDE.jpg","w600":"https://www.expressandstar.com/resizer/6k_LW5jIP1iZxb7_0FqkPz-M3Hc=/600x450/cloudfront-us-east-1.images.arcpublishing.com/mna/XZ5HKAUZGRAYJN37FIN6BHSGDE.jpg","w900":"https://www.expressandstar.com/resizer/UOb1T1pETPfN4P1L3nyqLRJ5siM=/900x675/cloudfront-us-east-1.images.arcpublishing.com/mna/XZ5HKAUZGRAYJN37FIN6BHSGDE.jpg"}}},"subheadline":"Another Express & Star reader is quids in after pocketing £1,000 in our Grab a Grand competition.","url":"https://www.expressandstar.com/news/local-hubs/wolverhampton/2021/07/29/julia-is-latest-winner-to-grab-a-grand/"}],"_id":"0392ec33c67a29d8f234bb97b531d916f4c75fccfbafe0893b688ce9e91045a2"},"expires":1627550840620,"lastModified":1627550540620},"{"arcSiteKey":"es","categoryId":"/news/voices","limit":"3"}":{"data":{"list":[{"headline":"Peter Rhodes on a royal fantasy, unreported dissent and folk who change their names","id":"C462BZU735BWDMFXQ676L57I5U","lastUpdatedAt":"2021-07-29T05:00:30.246Z","locationCategory":null,"primaryCategory":{"name":"Peter Rhodes"},"promoImage":{"caption":"The doomed Royal Wedding","dimensions":{"defaultRatio":{"w600":{"height":450,"width":600}}},"url":{"defaultRatio":{"w600":"https://www.expressandstar.com/resizer/uSYKSEzOCOK6PeO2HIDAr3H05D0=/600x450/cloudfront-us-east-1.images.arcpublishing.com/mna/FYL2ZQEJSRB6NKUGQ7IDTNR6Y4.jpg"}}},"url":"https://www.expressandstar.com/news/voices/opinions/peter-rhodes/2021/07/29/peter-rhodes-on-a-royal-fantasy-unreported-dissent-and-folk-who-change-their-names/"},{"headline":"Peter Rhodes on Harry's book deal, Piers Morgan's malady and how the pandemic may be spread – Down Under","id":"N7ND5PF5BNA4RBPTB4MIXZSICQ","lastUpdatedAt":"2021-07-28T05:00:03.955Z","locationCategory":null,"primaryCategory":{"name":"Peter Rhodes"},"promoImage":{"caption":"Piers Morgan – bad luck?","dimensions":{"defaultRatio":{"w600":{"height":450,"width":600}}},"url":{"defaultRatio":{"w600":"https://www.expressandstar.com/resizer/Cqg8MOoWOhM_kCfy5eDEF05SOZI=/600x450/cloudfront-us-east-1.images.arcpublishing.com/mna/NSYCLLSNFFDWDGYZZZLUURRUUY.jpg"}}},"url":"https://www.expressandstar.com/news/voices/opinions/peter-rhodes/2021/07/28/peter-rhodes-on-harrys-book-deal-piers-morgans-malady-and-how-the-pandemic-may-be-spread--down-under/"},{"headline":"Star comment: Glimmer of hope for an end to pandemic?","id":"APK7QJEV3RFSJHO44BGQQFYAVI","lastUpdatedAt":"2021-07-28T07:24:20.400Z","locationCategory":null,"primaryCategory":{"name":"Opinions"},"promoImage":{"caption":"Microscope image of a coronavirus","dimensions":{"defaultRatio":{"w600":{"height":450,"width":600}}},"url":{"defaultRatio":{"w600":"https://www.expressandstar.com/resizer/q8nDhQ3rYc5Aw_5VsxJrCh-mdE4=/600x450/cloudfront-us-east-1.images.arcpublishing.com/mna/QYZ75LZAXRA2ZJQ6BPO4B5SPEI.jpg"}}},"url":"https://www.expressandstar.com/news/voices/opinions/2021/07/28/star-comment-glimmer-of-hope-for-an-end-to-pandemic/"}],"_id":"0515af3ac5c5265dd0a57c87109a9728a67b97380d992e77321a83f0cab3b8eb"},"expires":1627550942039,"lastModified":1627550642039},"{"arcSiteKey":"es","categoryId":"/news/crime","limit":"3"}":{"data":{"list":[{"headline":"Judy Fox: Nurse killed by daughter was looking forward to the futurer","id":"DTE23WRK25DI7NSDOWKSWGJSSA","lastUpdatedAt":"2021-07-29T07:29:33.179Z","locationCategory":{"name":"Wolverhampton"},"primaryCategory":{"name":"Crime"},"promoImage":{"caption":"Retired nurse Judith Fox, from Shifnal, was killed by her daughter, Lucy, after a row about selling the family home","dimensions":{"defaultRatio":{"w600":{"height":450,"width":600}}},"url":{"defaultRatio":{"w600":"https://www.expressandstar.com/resizer/st1mkPVF6V-U0Rq38oxViL8M138=/600x450/cloudfront-us-east-1.images.arcpublishing.com/mna/2VTARUVCCBH3DJJSNYDH7CKLUE.jpg"}}},"url":"https://www.expressandstar.com/news/crime/2021/07/29/jusy-fox-nurse-killed-by-daughter-was-looking-forward-to-the-future/"},{"headline":"Stafford man, 77, jailed for series of historic sex offences","id":"DQYFU7JEHJHQLDN7ERI5PM4GAQ","lastUpdatedAt":"2021-07-29T08:52:11.874Z","locationCategory":{"name":"Stafford"},"primaryCategory":{"name":"Stafford"},"promoImage":{"caption":"Ronald Birks","dimensions":{"defaultRatio":{"w600":{"height":450,"width":600}}},"url":{"defaultRatio":{"w600":"https://www.expressandstar.com/resizer/wIrJEueiME9WkkmBnU4wXm516JY=/600x450/cloudfront-us-east-1.images.arcpublishing.com/mna/7WLV6QKRGNEOZGN5UOCUXCKS7A.jpg"}}},"url":"https://www.expressandstar.com/news/local-hubs/staffordshire/stafford/2021/07/29/stafford-man-convicted-of-series-of-historic-sex-offences/"},{"headline":"Pub bombings families 'closer than we ever have been' to public inquiry","id":"APXNJ63CYFB2XBL4VGR2RZSXEM","lastUpdatedAt":"2021-07-29T07:39:09.966Z","locationCategory":{"name":"Birmingham"},"primaryCategory":{"name":"Crime"},"promoImage":{"caption":"Julie Hambleton speaks to media outside the West Midlands Combined Authority offices in Birmingham, West Midlands, after the families of the 1974 Birmingham Pub Bombings victims met with Home Secretary Priti Patel (Steve Parsons/PA)","dimensions":{"defaultRatio":{"w600":{"height":450,"width":600}}},"url":{"defaultRatio":{"w600":"https://www.expressandstar.com/resizer/aeRFBZg4Mle9Wo2ZQsm8xqqyeis=/600x450/cloudfront-us-east-1.images.arcpublishing.com/mna/BPA5ZPS5SRBRJJB2DQ3UUIUXA4.jpg"}}},"url":"https://www.expressandstar.com/news/uk-news/2021/07/28/pub-bombings-families-closer-than-we-ever-have-been-to-public-inquiry/"}],"_id":"135c50f1914c7c310bf88f66f052f217b009c105cf13e006a47be6a0b0fab2b6"},"expires":1627550777646,"lastModified":1627550477646},"{"arcSiteKey":"es","categoryId":"/news/business","limit":"3"}":{"data":{"list":[{"headline":"Signs of recovery for National Express as savings take effect","id":"YTNSYNZJEJCFHLDFPDMOLMK5FM","lastUpdatedAt":"2021-07-29T09:08:15.058Z","locationCategory":null,"primaryCategory":{"name":"Business"},"promoImage":{"caption":"National Express is halting services as lockdown continues","dimensions":{"defaultRatio":{"w600":{"height":450,"width":600}}},"url":{"defaultRatio":{"w600":"https://www.expressandstar.com/resizer/5wzS487VEtjkvl0m9sJa01osj_Y=/600x450/cloudfront-us-east-1.images.arcpublishing.com/mna/OJDNZ4OFTVDSXNLUTQHD35LODQ.jpg"}}},"url":"https://www.expressandstar.com/news/business/2021/07/29/signs-of-recovery-for-national-express-as-savings-take-effect/"},{"headline":"College lecturer Rupinder delighted to win award","id":"E2EWINJUYFDTBNVZUQSPJEZ44Q","lastUpdatedAt":"2021-07-29T05:01:31.119Z","locationCategory":{"name":"Sandwell"},"primaryCategory":{"name":"Education"},"promoImage":{"caption":"Rupinder Sandhu","dimensions":{"defaultRatio":{"w600":{"height":450,"width":600}}},"url":{"defaultRatio":{"w600":"https://www.expressandstar.com/resizer/reIHaxlN16D7dndVLZtpPGqHOw8=/600x450/cloudfront-us-east-1.images.arcpublishing.com/mna/PQV6OMALLZEVTISNZ72JU3H56U.jpg"}}},"url":"https://www.expressandstar.com/news/education/2021/07/29/college-lecturer-rupinder-delighted-to-win-award/"},{"headline":"Car makers face 'very tough' conditions as up to 30% of workers self-isolate","id":"3NWUXFKSCREF7GNU52PPNRRMDQ","lastUpdatedAt":"2021-07-29T07:38:11.410Z","locationCategory":null,"primaryCategory":{"name":"Business"},"promoImage":{"caption":"Staff shortages hitting car industry","dimensions":{"defaultRatio":{"w600":{"height":450,"width":600}}},"url":{"defaultRatio":{"w600":"https://www.expressandstar.com/resizer/E1Et42GaCb-7FecZ8DG3dsDlv4w=/600x450/cloudfront-us-east-1.images.arcpublishing.com/mna/5GJNUA65YBGLTCQGUQTB3XWZQE.jpg"}}},"url":"https://www.expressandstar.com/news/uk-news/2021/07/29/car-makers-face-very-tough-conditions-as-up-to-30-of-workers-self-isolate/"}],"_id":"277e80f5bb99e2211d3ede57ee739914429dae70fa699614ed0db8e13af7ad9e"},"expires":1627550901297,"lastModified":1627550601297},"{"arcSiteKey":"es","categoryId":"/news/education","limit":"3"}":{"data":{"list":[{"headline":"College lecturer Rupinder delighted to win award","id":"E2EWINJUYFDTBNVZUQSPJEZ44Q","lastUpdatedAt":"2021-07-29T05:01:31.119Z","locationCategory":{"name":"Sandwell"},"primaryCategory":{"name":"Education"},"promoImage":{"caption":"Rupinder Sandhu","dimensions":{"defaultRatio":{"w600":{"height":450,"width":600}}},"url":{"defaultRatio":{"w600":"https://www.expressandstar.com/resizer/reIHaxlN16D7dndVLZtpPGqHOw8=/600x450/cloudfront-us-east-1.images.arcpublishing.com/mna/PQV6OMALLZEVTISNZ72JU3H56U.jpg"}}},"url":"https://www.expressandstar.com/news/education/2021/07/29/college-lecturer-rupinder-delighted-to-win-award/"},{"headline":"University of Wolverhampton investing in the future with £5 million Screen School","id":"YRDTG3KWQVBABDMAPX6VYROSDY","lastUpdatedAt":"2021-07-28T09:57:15.761Z","locationCategory":{"name":"Wolverhampton"},"primaryCategory":{"name":"Education"},"promoImage":{"caption":"The university's Screen School will a create a 'production house' environment to enable students to work with peers on joint projects and develop a diverse talent","dimensions":{"defaultRatio":{"w600":{"height":450,"width":600}}},"url":{"defaultRatio":{"w600":"https://www.expressandstar.com/resizer/Ea2OrKrohf7VR9T6cDNyeuEnegw=/600x450/cloudfront-us-east-1.images.arcpublishing.com/mna/Q4QTTBQNXJGJROULRDAZSWXUSU.jpg"}}},"url":"https://www.expressandstar.com/news/education/2021/07/28/university-of-wolverhampton-investing-in-the-future-with-5-million-screen-school/"},{"headline":"Record 1.13 million children in England absent for Covid-19 related reasons","id":"OXKGRDAZ2NFPVNLEJ2H755ARLY","lastUpdatedAt":"2021-07-27T20:15:14.144Z","locationCategory":null,"primaryCategory":{"name":"UK News"},"promoImage":{"caption":"School pupils","dimensions":{"defaultRatio":{"w600":{"height":450,"width":600}}},"url":{"defaultRatio":{"w600":"https://www.expressandstar.com/resizer/Ruw33Tzoz_4qQUENuWk_97p8QHE=/600x450/cloudfront-us-east-1.images.arcpublishing.com/mna/DL5RL5IFGNFD5NRKY62QYMY3AY.jpg"}}},"url":"https://www.expressandstar.com/news/uk-news/2021/07/27/record-113-million-children-in-england-absent-for-covid-19-related-reasons/"}],"_id":"0171609efa39d37aaec5d4b0219f16ab620dc790c497d498b9e04834fdfcc7d3"},"expires":1627550839833,"lastModified":1627550539833},"{"arcSiteKey":"es","categoryId":"/news/uk-news","limit":"3"}":{"data":{"list":[{"headline":"590,000 come off furlough as employers prepare to shoulder burden for scheme","id":"6XGO6FG2CVHJ3FHZEOUOYOZAA4","lastUpdatedAt":"2021-07-29T09:23:13.284Z","locationCategory":null,"primaryCategory":{"name":"UK News"},"promoImage":{"caption":"Drinks on a table","dimensions":{"defaultRatio":{"w600":{"height":450,"width":600}}},"url":{"defaultRatio":{"w600":"https://www.expressandstar.com/resizer/TGQXST62eywdQ_L5Vwc_zd6Jk_0=/600x450/cloudfront-us-east-1.images.arcpublishing.com/mna/VMIAD77DVNCYVBVQYJK3OGF7SA.jpg"}}},"url":"https://www.expressandstar.com/news/uk-news/2021/07/29/590000-come-off-furlough-as-employers-prepare-to-shoulder-burden-for-scheme/"},{"headline":"One in four young adults not following self-isolation rules, survey suggests","id":"TQOKBG5JFJEQJNTB52YS76YUFA","lastUpdatedAt":"2021-07-29T09:23:10.064Z","locationCategory":null,"primaryCategory":{"name":"UK News"},"promoImage":{"caption":"A package of NHS Covid-19 self-testing kits","dimensions":{"defaultRatio":{"w600":{"height":450,"width":600}}},"url":{"defaultRatio":{"w600":"https://www.expressandstar.com/resizer/Kh2crL9IRz0_LmAbBxJzkNmpbAI=/600x450/cloudfront-us-east-1.images.arcpublishing.com/mna/BIFG47ZRDJHPHAJ6P366RAUDTM.jpg"}}},"url":"https://www.expressandstar.com/news/uk-news/2021/07/29/one-in-four-young-adults-not-following-self-isolation-rules-survey-suggests/"},{"headline":"Decision on vaccination status for university campus return not til September","id":"W7ZXSU3G65FIBKOHDK3TBR5D6E","lastUpdatedAt":"2021-07-29T09:21:13.201Z","locationCategory":null,"primaryCategory":{"name":"UK News"},"promoImage":{"caption":"Signs on a window at Manchester Metropolitan University","dimensions":{"defaultRatio":{"w600":{"height":450,"width":600}}},"url":{"defaultRatio":{"w600":"https://www.expressandstar.com/resizer/xZsYY4crnc4ntew-Dq9On6DTwzs=/600x450/cloudfront-us-east-1.images.arcpublishing.com/mna/G6HGCUMX4BHOJDCWG57HQAT27Y.jpg"}}},"url":"https://www.expressandstar.com/news/uk-news/2021/07/29/decision-on-vaccination-status-for-university-campus-return-not-til-september/"}],"_id":"9d5d1bc5ef8f2d10be80f22712006ebfb2ae91c98b06e00cf6f23524c0452ca7"},"expires":1627551004211,"lastModified":1627550704211},"{"arcSiteKey":"es","categoryId":"/news/viral-news","limit":"3"}":{"data":{"list":[{"headline":"Twitter delighted as Royal Mail says elastic bands can be posted for reuse","id":"Y222CQYMNVGHDK6R56VBOEETVE","lastUpdatedAt":"2021-07-22T21:29:10.141Z","locationCategory":null,"primaryCategory":{"name":"Viral news"},"promoImage":{"caption":"Royal Mail financials","dimensions":{"defaultRatio":{"w600":{"height":450,"width":600}}},"url":{"defaultRatio":{"w600":"https://www.expressandstar.com/resizer/6qkJPOqtslHjimJWl5QXXLxE9Pk=/600x450/cloudfront-us-east-1.images.arcpublishing.com/mna/ZJFU3NVUYRB6HO5N3VE76U7M6A.jpg"}}},"url":"https://www.expressandstar.com/news/viral-news/2021/07/22/twitter-delighted-as-royal-mail-says-elastic-bands-can-be-posted-for-reuse/"},{"headline":"Band to play live for first time after 16 months of recording from bedrooms","id":"QMG5UABSWFFQ7P5GDKGS3FUMPE","lastUpdatedAt":"2021-07-21T10:15:11.760Z","locationCategory":null,"primaryCategory":{"name":"Viral news"},"promoImage":{"caption":"Meath rockers NOAH","dimensions":{"defaultRatio":{"w600":{"height":450,"width":600}}},"url":{"defaultRatio":{"w600":"https://www.expressandstar.com/resizer/ZAZTOEARYYPHgQDMB6FvyDuJwKA=/600x450/cloudfront-us-east-1.images.arcpublishing.com/mna/5XBDLPUOYFEOTGKS673VV6CBBY.jpg"}}},"url":"https://www.expressandstar.com/news/viral-news/2021/07/21/band-to-play-live-for-first-time-after-16-months-of-recording-from-bedrooms/"},{"headline":"Cyclist Mark Beaumont backs charity's triple giving campaign","id":"WKWGRUO6GJD6XINVR7EA7RHQAE","lastUpdatedAt":"2021-07-20T23:05:46.094Z","locationCategory":null,"primaryCategory":{"name":"Viral news"},"promoImage":{"caption":"Mark Beaumont","dimensions":{"defaultRatio":{"w600":{"height":450,"width":600}}},"url":{"defaultRatio":{"w600":"https://www.expressandstar.com/resizer/z9DOzfdhbHNHiX0oi_YkESIEu5g=/600x450/cloudfront-us-east-1.images.arcpublishing.com/mna/WJ4MAA32VVHMDDGKVIPGZTGUHI.jpg"}}},"url":"https://www.expressandstar.com/news/viral-news/2021/07/21/cyclist-mark-beaumont-backs-charitys-triple-giving-campaign/"}],"_id":"3fdb10f9b4587c0836b234b56abda9ca634d6013c6a56ce2cfbdcfac65ef260f"},"expires":1627550916418,"lastModified":1627550616418},"{"arcSiteKey":"es","categoryId":"/news/world-news","limit":"3"}":{"data":{"list":[{"headline":"Major Adriatic Sea bridge connects coastline in Croatia","id":"NKAOWFYAH5EX3LIUJTTNLXDQEI","lastUpdatedAt":"2021-07-29T07:57:22.954Z","locationCategory":null,"primaryCategory":{"name":"World News"},"promoImage":{"caption":"The new bridge in Croatia","dimensions":{"defaultRatio":{"w600":{"height":450,"width":600}}},"url":{"defaultRatio":{"w600":"https://www.expressandstar.com/resizer/-9YbbEW3A8mmeTBgJs9_-eXzOAc=/600x450/cloudfront-us-east-1.images.arcpublishing.com/mna/HA233EH5IZDYXAH4U3KQOJ3CZI.jpg"}}},"url":"https://www.expressandstar.com/news/world-news/2021/07/29/major-adriatic-sea-bridge-connects-coastline-in-croatia/"},{"headline":"Officials in Tokyo alarmed as coronavirus cases hit record high","id":"WSM6AG6M7NELRIUNJCS6ATUMYI","lastUpdatedAt":"2021-07-29T08:20:11.083Z","locationCategory":null,"primaryCategory":{"name":"World News"},"promoImage":{"caption":"People in Tokyo wearing protective masks","dimensions":{"defaultRatio":{"w600":{"height":450,"width":600}}},"url":{"defaultRatio":{"w600":"https://www.expressandstar.com/resizer/w744AG0uDQMTOL1bRE2N9cYVqjk=/600x450/cloudfront-us-east-1.images.arcpublishing.com/mna/7VD3SWUOSJH75BQYK2RLVBKQ3M.jpg"}}},"url":"https://www.expressandstar.com/news/world-news/2021/07/29/officials-in-tokyo-alarmed-as-coronavirus-cases-hit-record-high/"},{"headline":"Google workers will need to be vaccinated to return to office","id":"ZS6TZ2MHI5HGNDH27KNANJVK3Y","lastUpdatedAt":"2021-07-29T07:31:10.739Z","locationCategory":null,"primaryCategory":{"name":"World News"},"promoImage":{"caption":"Google headquarters in Mountain View, California","dimensions":{"defaultRatio":{"w600":{"height":450,"width":600}}},"url":{"defaultRatio":{"w600":"https://www.expressandstar.com/resizer/4qup-7Jht2cvQwzwUDDfnd9QUiI=/600x450/cloudfront-us-east-1.images.arcpublishing.com/mna/2TVCZYDSHBAWNBAWMMXVTNT64Q.jpg"}}},"url":"https://www.expressandstar.com/news/world-news/2021/07/29/google-workers-will-need-to-be-vaccinated-to-return-to-office/"}],"_id":"4dfd6bd8fa4764a5721f4878e87bd1b5e25cf7c2c95696cbe70054037a90baed"},"expires":1627550928864,"lastModified":1627550628864}}};Fusion.layout="default";Fusion.metas={"title":{"value":"{{content.headline}}","html":false},"twitter:card":{"value":"summary_large_image","html":true},"dfp:custom-targeting":{"value":"{ "story": "{{content.id}}" }","html":true}};Fusion.outputType="default";Fusion.template="template/mna-story";Fusion.tree={"collection":"layouts","type":"default","props":{"collection":"layouts","type":"default","id":"default","childProps":[{"collection":"sections","id":0},{"collection":"sections","id":1},{"collection":"sections","id":2}]},"children":[{"collection":"sections","props":{"collection":"sections","id":0},"children":[{"collection":"features","type":"adverts/dfp-leaderboard","props":{"collection":"features","type":"adverts/dfp-leaderboard","id":"0ft2IwU9FrT","name":"top-leaderboard","contentConfig":{"contentService":"","contentConfigValues":{},"inherit":false},"customFields":{"position":"top"},"displayProperties":{"col":12,"colFlush":false},"localEdits":{},"variants":{}}},{"collection":"chains","type":"masthead","props":{"collection":"chains","type":"masthead","id":"0fR2IwU9Frv","name":"masthead","customFields":{},"displayProperties":{"columns":{}}},"children":[{"collection":"features","type":"navigation/commercial","props":{"collection":"features","type":"navigation/commercial","id":"0fX2IwU9FrB","name":"masthead-commercial-navigation","contentConfig":{"contentService":"","contentConfigValues":{},"inherit":false},"customFields":{},"displayProperties":{"col":12},"localEdits":{},"variants":{}}},{"collection":"features","type":"static/masthead-logo","props":{"collection":"features","type":"static/masthead-logo","id":"0fX2IwU9Fr7","name":"masthead-logo","contentConfig":{"contentService":"","contentConfigValues":{},"inherit":false},"customFields":{},"displayProperties":{"col":8,"colSm":5,"colMd":4},"localEdits":{},"variants":{}}},{"collection":"features","type":"navigation/primary","props":{"collection":"features","type":"navigation/primary","id":"0fO2IwU9Frf","name":"masthead-primary-navigation","contentConfig":{"contentService":"","contentConfigValues":{},"inherit":false},"customFields":{"rootCategoryConfig":{"contentService":"site-service-category-by-id","contentConfigValues":{"id":"https://www.expressandstar.com/"}},"currentCategoryConfig":{"contentService":"site-service-category-by-id","contentConfigValues":{"id":"/news/uk-news"}}},"displayProperties":{"col":4,"colSm":7,"colMd":8},"localEdits":{"items":{}},"variants":{}}},{"collection":"features","type":"navigation/secondary","props":{"collection":"features","type":"navigation/secondary","id":"0f22IwU9FrA","name":"masthead-secondary-navigation","contentConfig":{"contentService":"","contentConfigValues":{},"inherit":false},"customFields":{"topLevelCategoryConfig":{"contentService":"site-service-category-by-id","contentConfigValues":{"id":"/news"}},"currentCategoryConfig":{"contentService":"site-service-category-by-id","contentConfigValues":{"id":"/news/uk-news"}}},"displayProperties":{"colFlush":true},"localEdits":{"items":{}},"variants":{}}}]}]},{"collection":"sections","props":{"collection":"sections","id":1},"children":[{"collection":"features","type":"adverts/dfp-mpu","props":{"collection":"features","type":"adverts/dfp-mpu","id":"0fqNOI1idbIe3Er","contentConfig":{"contentService":"","contentConfigValues":{},"inherit":true},"customFields":{"breakpoints":"mobile"},"displayProperties":{"col":12},"localEdits":{},"variants":{}}},{"collection":"chains","type":"generic","props":{"collection":"chains","type":"generic","id":"0fS2IwU9Fr2","name":"story-container","customFields":{"rowType":"evenly-spaced","colMd":6,"col":12,"colLg":8},"displayProperties":{"columns":{}}},"children":[{"collection":"features","type":"story/headline","props":{"collection":"features","type":"story/headline","id":"0f52IwU9Frn","name":"story-headline","contentConfig":{"contentService":"","contentConfigValues":{},"inherit":false},"customFields":{"storyConfig":{"contentService":"content-api-story-by-url","contentConfigValues":{"url":"/news/uk-news/2021/07/29/plumber-offering-free-work-for-elderly-close-to-shutting-due-to-lack-of-funding/"}}},"displayProperties":{"col":12,"colLg":11,"offsetLg":1},"localEdits":{"items":{}},"variants":{}}},{"collection":"features","type":"story/meta-info","props":{"collection":"features","type":"story/meta-info","id":"0fw2IwU9FrT","name":"story-meta","contentConfig":{"contentService":"","contentConfigValues":{},"inherit":false},"customFields":{"storyConfig":{"contentService":"content-api-story-by-url","contentConfigValues":{"url":"/news/uk-news/2021/07/29/plumber-offering-free-work-for-elderly-close-to-shutting-due-to-lack-of-funding/"}}},"displayProperties":{"col":12,"colLg":11,"offsetLg":1},"localEdits":{"items":{}},"variants":{}}},{"collection":"features","type":"story/subheadline","props":{"collection":"features","type":"story/subheadline","id":"0fG2IwU9FrQ","name":"story-subheadline","contentConfig":{"contentService":"","contentConfigValues":{},"inherit":false},"customFields":{"storyConfig":{"contentService":"content-api-story-by-url","contentConfigValues":{"url":"/news/uk-news/2021/07/29/plumber-offering-free-work-for-elderly-close-to-shutting-due-to-lack-of-funding/"}}},"displayProperties":{"col":12,"colLg":11,"offsetLg":1},"localEdits":{"items":{}},"variants":{}}},{"collection":"features","type":"user/newsletter-promo","props":{"collection":"features","type":"user/newsletter-promo","id":"0fy2IwU9Frj","name":"story-newsletter-promo","contentConfig":{"contentService":"","contentConfigValues":{},"inherit":false},"customFields":{"color":"primary","style":"narrow"},"displayProperties":{"col":12},"localEdits":{"items":{}},"variants":{}}},{"collection":"features","type":"story/content","props":{"collection":"features","type":"story/content","id":"0fz2IwU9Frj","name":"story-content","contentConfig":{"contentService":"","contentConfigValues":{},"inherit":false},"customFields":{"storyConfig":{"contentService":"content-api-story-by-url","contentConfigValues":{"url":"/news/uk-news/2021/07/29/plumber-offering-free-work-for-elderly-close-to-shutting-due-to-lack-of-funding/"}}},"displayProperties":{"col":12,"colLg":null,"offsetLg":null},"localEdits":{"items":{}},"variants":{}}},{"collection":"features","type":"story/tag-list","props":{"collection":"features","type":"story/tag-list","id":"0fG2IwU9FrM","name":"story-tags","contentConfig":{"contentService":"","contentConfigValues":{},"inherit":false},"customFields":{"storyConfig":{"contentService":"content-api-story-by-url","contentConfigValues":{"url":"/news/uk-news/2021/07/29/plumber-offering-free-work-for-elderly-close-to-shutting-due-to-lack-of-funding/"}}},"displayProperties":{"col":12,"colLg":11,"offsetLg":1},"localEdits":{"items":{}},"variants":{}}},{"collection":"features","type":"story/author-info","props":{"collection":"features","type":"story/author-info","id":"0fP2IwU9Fr3","name":"story-author","contentConfig":{"contentService":"","contentConfigValues":{},"inherit":false},"customFields":{"storyConfig":{"contentService":"content-api-story-by-url","contentConfigValues":{"url":"/news/uk-news/2021/07/29/plumber-offering-free-work-for-elderly-close-to-shutting-due-to-lack-of-funding/"}}},"displayProperties":{"col":12,"colLg":11,"offsetLg":1},"localEdits":{"items":{}},"variants":{}}}]},{"collection":"chains","type":"generic","props":{"collection":"chains","type":"generic","id":"0fZ2IwU9Fre","name":"story-sidebar","customFields":{"rowType":"evenly-spaced","colMd":6,"col":12,"colLg":4},"displayProperties":{"columns":{}}},"children":[{"collection":"features","type":"adverts/dfp-double-mpu","props":{"collection":"features","type":"adverts/dfp-double-mpu","id":"0fa2IwU9FrL","name":"double-mpu","contentConfig":{"contentService":"","contentConfigValues":{},"inherit":false},"customFields":{},"displayProperties":{"col":12},"localEdits":{},"variants":{}}},{"collection":"features","type":"adverts/taboola","props":{"collection":"features","type":"adverts/taboola","id":"0fh2IwU9Fr7","name":"story-sidebar-taboola-stories","contentConfig":{"contentService":"","contentConfigValues":{},"inherit":false},"customFields":{"typeId":"story-sidebar-thumbnails"},"displayProperties":{"col":12},"localEdits":{"items":{}},"variants":{}}},{"collection":"features","type":"story-list/numbered","props":{"collection":"features","type":"story-list/numbered","id":"0fV2IwU9Fr3","name":"most-read-stories","contentConfig":{"contentService":"","contentConfigValues":{},"inherit":false},"customFields":{"title":"Most Read","storiesConfig":{"contentService":"middleman-most-read-stories","contentConfigValues":{"categoryId":"/news/uk-news","limit":5}},"title:size":"large","title:style":"primary"},"displayProperties":{"col":12,"display":"none","displayMd":"block"},"localEdits":{},"variants":{}}},{"collection":"features","type":"adverts/dfp-mpu","props":{"collection":"features","type":"adverts/dfp-mpu","id":"0fd2IwU9FrT","name":"story-sidebar-mpu","contentConfig":{"contentService":"","contentConfigValues":{},"inherit":false},"customFields":{"breakpoints":"above-mobile","containerId":"dfp-mpu-below-most-read"},"displayProperties":{"col":12,"display":"none","displayMd":"block"},"localEdits":{},"variants":{}}}]},{"collection":"features","type":"adverts/taboola","props":{"collection":"features","type":"adverts/taboola","id":"0fn2IwU9FrU","name":"taboola-below-story","contentConfig":{"contentService":"","contentConfigValues":{},"inherit":false},"customFields":{"typeId":"below-story-thumbnails"},"displayProperties":{"col":12,"colMd":6,"colLg":8},"localEdits":{},"variants":{}}},{"collection":"chains","type":"generic","props":{"collection":"chains","type":"generic","id":"c0ffaZY5WC5p1Rz","customFields":{"rowType":"evenly-spaced","display":"block","displayMd":"none","elementId":"story-sidebar-on-mobile"},"displayProperties":{"elementId":"story-sidebar-on-mobile","col":12}},"children":[{"collection":"features","type":"story-list/numbered","props":{"collection":"features","type":"story-list/numbered","id":"f0f0XUx2D25F15e","name":"most-read-stories-1","contentConfig":{"contentService":"","contentConfigValues":{},"inherit":false},"customFields":{"title":"Most Read","storiesConfig":{"contentService":"middleman-most-read-stories","contentConfigValues":{"categoryId":"/news/uk-news","limit":5}},"title:size":"large","title:style":"primary","pbInternal_cloneId":"f0f0XUx2D25F15e"},"displayProperties":{"col":12,"display":"block","displayMd":"none","elementId":"most-read-stories-mobile"},"localEdits":{},"variants":{}}},{"collection":"features","type":"adverts/dfp-mpu","props":{"collection":"features","type":"adverts/dfp-mpu","id":"f0f60mB1eUO81FU","name":"story-sidebar-mpu-1","contentConfig":{"contentService":"","contentConfigValues":{},"inherit":false},"customFields":{"breakpoints":"mobile","containerId":"dfp-mpu-below-most-read","pbInternal_cloneId":"f0f60mB1eUO81FU"},"displayProperties":{"col":12,"display":"block","displayMd":"none","elementId":"story-sidebar-mpu-mobile"},"localEdits":{},"variants":{}}}]},{"collection":"features","type":"comments/disqus","props":{"collection":"features","type":"comments/disqus","id":"f0fE2qImC7Us3M","contentConfig":{"contentService":"","contentConfigValues":{},"inherit":true},"customFields":{"storyConfig":{"contentService":"content-api-story-by-url","contentConfigValues":{"url":"/news/uk-news/2021/07/29/plumber-offering-free-work-for-elderly-close-to-shutting-due-to-lack-of-funding/"}}},"displayProperties":{"col":12,"colMd":6,"colLg":8},"localEdits":{},"variants":{}}},{"collection":"features","type":"adverts/dfp-mpu","props":{"collection":"features","type":"adverts/dfp-mpu","id":"0fk2IwU9FrX","name":"comments-mpu","contentConfig":{"contentService":"","contentConfigValues":{},"inherit":false},"customFields":{"breakpoints":"all","containerId":"dfp-mpu-near-comments"},"displayProperties":{"col":12,"colMd":6,"colLg":4},"localEdits":{},"variants":{}}},{"collection":"features","type":"static/section-title","props":{"collection":"features","type":"static/section-title","id":"0fF2IwU9FrW","name":"top-stories-title","contentConfig":{"contentService":"","contentConfigValues":{},"inherit":false},"customFields":{"title":"Top Stories","size":"large"},"displayProperties":{"col":12},"localEdits":{},"variants":{}}},{"collection":"features","type":"story-list/generic","props":{"collection":"features","type":"story-list/generic","id":"0fD2IwU9FrB","name":"top-stories","contentConfig":{"contentService":"","contentConfigValues":{},"inherit":false},"customFields":{"titleText":"","story:colMd":4,"storyType":"image-lead","story:colLg":3,"storiesConfig":{"contentService":"content-api-stories-by-category","contentConfigValues":{"categoryId":"/top-stories/homepage","limit":"12"}},"story:col":6},"displayProperties":{"col":12},"localEdits":{},"variants":{}}},{"collection":"features","type":"static/section-title","props":{"collection":"features","type":"static/section-title","id":"0fV2IwU9Frd","name":"more-from-title","contentConfig":{"contentService":"","contentConfigValues":{},"inherit":false},"customFields":{"size":"large","title":"More from the :system.name:"},"displayProperties":{},"localEdits":{"items":{}},"variants":{}}},{"collection":"features","type":"story-list/with-lead-image","props":{"collection":"features","type":"story-list/with-lead-image","id":"0fi2IwU9FrT","name":"voices-stories","contentConfig":{"contentService":"","contentConfigValues":{},"inherit":false},"customFields":{"storiesConfig":{"contentService":"content-api-stories-by-category","contentConfigValues":{"categoryId":"/news/voices","limit":"3"}}},"displayProperties":{"col":12,"colMd":6,"colLg":3},"localEdits":{},"variants":{}}},{"collection":"features","type":"story-list/with-lead-image","props":{"collection":"features","type":"story-list/with-lead-image","id":"0fJ2IwU9FrP","name":"crime-stories","contentConfig":{"contentService":"","contentConfigValues":{},"inherit":false},"customFields":{"storiesConfig":{"contentService":"content-api-stories-by-category","contentConfigValues":{"categoryId":"/news/crime","limit":"3"}}},"displayProperties":{"col":12,"colMd":6,"colLg":3},"localEdits":{},"variants":{}}},{"collection":"features","type":"story-list/with-lead-image","props":{"collection":"features","type":"story-list/with-lead-image","id":"0fs2IwU9Fr8","name":"business-stories","contentConfig":{"contentService":"","contentConfigValues":{},"inherit":false},"customFields":{"storiesConfig":{"contentService":"content-api-stories-by-category","contentConfigValues":{"categoryId":"/news/business","limit":"3"}}},"displayProperties":{"col":12,"colMd":6,"colLg":3},"localEdits":{},"variants":{}}},{"collection":"features","type":"story-list/with-lead-image","props":{"collection":"features","type":"story-list/with-lead-image","id":"0fW2IwU9FrR","name":"education-stories","contentConfig":{"contentService":"","contentConfigValues":{},"inherit":false},"customFields":{"storiesConfig":{"contentService":"content-api-stories-by-category","contentConfigValues":{"categoryId":"/news/education","limit":"3"}}},"displayProperties":{"col":12,"colMd":6,"colLg":3},"localEdits":{},"variants":{}}},{"collection":"features","type":"static/section-title","props":{"collection":"features","type":"static/section-title","id":"0ft2IwU9Fr3","name":"uk-stories-title","contentConfig":{"contentService":"","contentConfigValues":{},"inherit":false},"customFields":{"title":"UK & International News","size":"large"},"displayProperties":{"col":12},"localEdits":{},"variants":{}}},{"collection":"features","type":"story-list/with-lead-image","props":{"collection":"features","type":"story-list/with-lead-image","id":"0f12IwU9FrY","name":"uk-news-stories","contentConfig":{"contentService":"","contentConfigValues":{},"inherit":false},"customFields":{"storiesConfig":{"contentService":"content-api-stories-by-category","contentConfigValues":{"categoryId":"/news/uk-news","limit":"3"}}},"displayProperties":{"col":12,"colMd":4,"colLg":null},"localEdits":{},"variants":{}}},{"collection":"features","type":"story-list/with-lead-image","props":{"collection":"features","type":"story-list/with-lead-image","id":"0f52IwU9FrW","name":"viral-news-stories","contentConfig":{"contentService":"","contentConfigValues":{},"inherit":false},"customFields":{"storiesConfig":{"contentService":"content-api-stories-by-category","contentConfigValues":{"categoryId":"/news/viral-news","limit":"3"}}},"displayProperties":{"col":12,"colMd":4,"colLg":null},"localEdits":{},"variants":{}}},{"collection":"features","type":"story-list/with-lead-image","props":{"collection":"features","type":"story-list/with-lead-image","id":"0fp2IwU9Fru","name":"world-news-stories","contentConfig":{"contentService":"","contentConfigValues":{},"inherit":false},"customFields":{"storiesConfig":{"contentService":"content-api-stories-by-category","contentConfigValues":{"categoryId":"/news/world-news","limit":"3"}}},"displayProperties":{"col":12,"colMd":4,"colLg":null},"localEdits":{},"variants":{}}}]},{"collection":"sections","props":{"collection":"sections","id":2},"children":[{"collection":"features","type":"static/footer-links","props":{"collection":"features","type":"static/footer-links","id":"0f92IwU9FrI","name":"footer-links","contentConfig":{"contentService":"","contentConfigValues":{},"inherit":false},"customFields":{},"displayProperties":{"col":12},"localEdits":{},"variants":{}}},{"collection":"features","type":"static/footer","props":{"collection":"features","type":"static/footer","id":"0fG2IwU9Frb","name":"footer","contentConfig":{"contentService":"","contentConfigValues":{},"inherit":false},"customFields":{},"displayProperties":{"col":12},"localEdits":{},"variants":{}}},{"collection":"features","type":"adverts/dfp-sticky-skyscraper","props":{"collection":"features","type":"adverts/dfp-sticky-skyscraper","id":"0fg2IwU9FrW","name":"sticky-skyscraper","contentConfig":{"contentService":"","contentConfigValues":{},"inherit":false},"customFields":{},"displayProperties":{},"localEdits":{},"variants":{}}},{"collection":"features","type":"adverts/dfp-fireplace","props":{"collection":"features","type":"adverts/dfp-fireplace","id":"0ff2IwU9FrZ","contentConfig":{"contentService":"","contentConfigValues":{},"inherit":false},"customFields":{},"displayProperties":{},"localEdits":{},"variants":{}}}]}]};Fusion.spa=false;Fusion.spaEnabled=false;