Pivot Energy acquires community solar developer SGC Power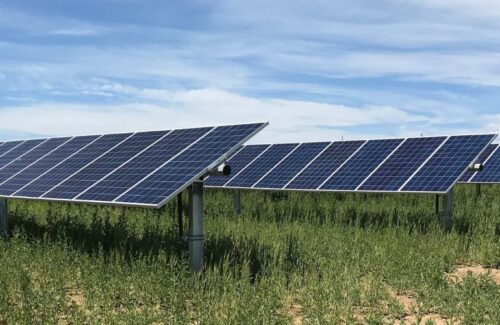 Pivot Energy has announced the acquisition of SGC Power, a Maryland-based community solar developer. Pivot develops, finances, builds, owns and manages distributed energy projects and is owned by ECP. SGC Power has been involved in 2.8 GW of solar energy projects since the company was founded in 2008.
"SGC Power is a solar community leader with deep industry experience," said Tom Hunt, CEO of Pivot Energy. "We are delighted to welcome their team to Pivot Energy. Together, we can further accelerate the transition to decentralized renewable energy while delivering real cost savings to businesses and households across the country."
Pivot's development expertise and long-term project ownership capabilities will enable SGC to enter new markets and increase value for their property owners by providing some security. The larger team will enable Pivot Energy to better scale its development into new areas, accelerate solar adoption, add product offerings and expand the company's national footprint.
"We look forward to joining the Pivot Energy team," said Mike Sloan, CEO of SGC Power. "This acquisition provides our team with a clear path to greater community development in the solar field. We also benefit from new colleagues with a wealth of industry knowledge and experience."
In addition to the companies' synergies in solar development, they also have a mutual appreciation for creating positive corporate cultures that promote diversity, equality and inclusion. SGC Power recently earned SEIA certification for the company's commitment to creating a more inclusive and diverse workplace. Meanwhile, Pivot Energy is a certified B-Corporation meeting the highest standards of verified social and environmental performance, public transparency and legal accountability.
"We firmly believe that this acquisition will bring about positive change for everyone," said Hunt. "It will definitely make us stronger and more competitive in the market, and the increased resources will allow us to deliver more value to our partners and customers."
The daily activities of the SGC Power team remain unchanged. SGC Power will continue to operate as a business unit under the Pivot Energy brand.
News item from Pivot Energy