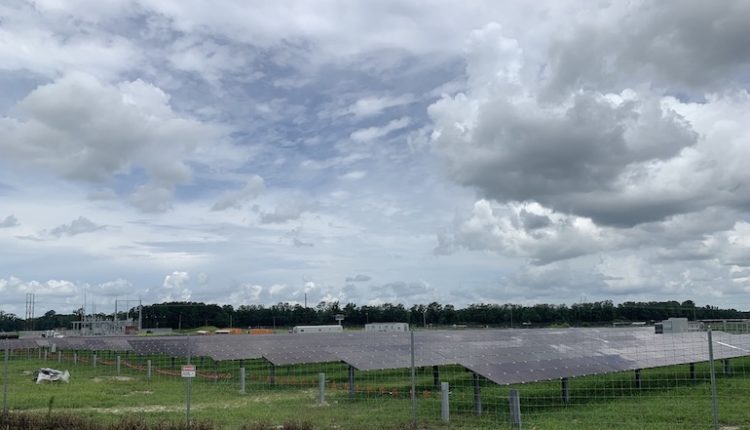 Pine Gate Renewables' 108-MW North Carolina solar project now online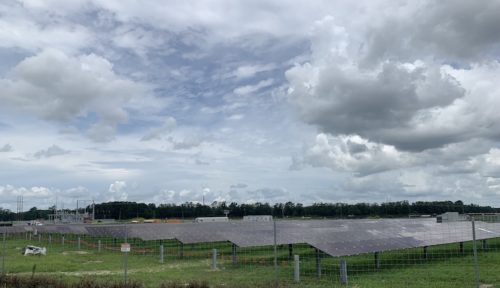 Pine Gate Renewables announced today that its Trent River Solar project in Pollocksville, North Carolina is now online and generating 108 MW of energy. The project is one of the first to receive a 20-year power purchase agreement through Duke Energy's Competitive Procurement of Renewable Energy (CPRE) program. United Natural Foods invested in the site.
Trent River Solar broke ground in July 2020 and reached its commercial operating date this month. The site features 832,170 solar panels covering approximately 725 acres.
"We are excited to bring low-cost, clean power options to Jones County's local residents and businesses," said Ben Catt, CEO of Pine Gate Renewables. "It is exciting to see such a large project like Trent River Solar come to life. This is another testament to Blue Ridge Power's team of in-house experts who performed all the engineering, procurement and construction for this project."
Trent River Solar is the latest Pine Gate Renewables site to go online from its portfolio of 36 solar projects already in operation or under construction in North Carolina.
Silver Pine Energy Holdings and Pine Gate Renewables are joint venture partners for the project.
News item from Pine Gate Renewables