Pine Gate places order for 2.4 GWh of nickel-hydrogen energy storage
After announcing a 4.5 GWh deal for Urban Electric Power's zinc-alkaline energy storage systems, Pine Gate Renewables has also signed for 2,400 MWh of metal-hydrogen batteries from EnerVenue†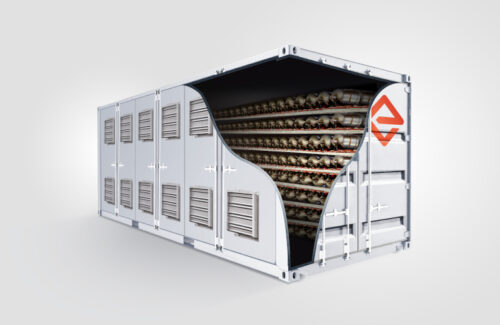 Pine Gate Renewables will deploy EnerVenue battery systems to support its growing pipeline of projects over the next four years. EnerVenue's differentiated battery technology has continued to drive rapid business growth since its inception in 2020. EnerVenue has raised $125 million in Series A financing, now has 140 employees and continues to accelerate the hiring of technical talent.
"EnerVenue batteries offer a differentiated value proposition: less degradation over a wide temperature band and lower maintenance and augmentation costs, while posing no fire or thermal runaway risk. These batteries also have a stackable form factor and can last more than 30 years while cycling multiple times a day," said Raafe Khan, director of energy storage at Pine Gate Renewables.
EnerVenue's batteries use nickel-hydrogen technology that has been tested for decades on the International Space Station and the Hubble Space Telescope. The company was founded in 2020 to bring NASA-sourced technology to grid-scale and other stationary power applications.
"Pine Gate Renewables excels in launching and operating renewable energy and energy storage projects, and is an ideal partner for implementing EnerVenue's innovative battery systems," said Randy Selesky, Chief Revenue Officer, EnerVenue. "We are proud to work with Pine Gate in expanding the use of renewable energy to new locations, businesses and partners across the country, and we are excited about what the next four years will bring for both our organizations."