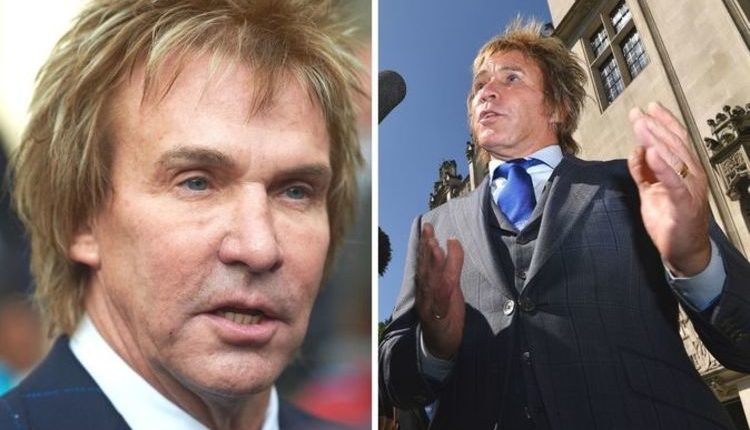 Pimlico Plumbers boss defends no jab policy 'I'm prepared to go to court' | TV & Radio | Showbiz & TV
The businessman has been very vocal about his support for the coronavirus vaccine and has even come up with his own "no jab, no job" policy. The founder of Pimlico Plumbers has previously revealed that his company's lawyers have drafted new employment contracts stating that his employees must have the vaccine. Despite coming under fire for his policies, the 68-year-old told Express.co.uk in an exclusive interview that he will stick with it and go to the High Court if he has to.
"We're basically saying that from September everyone who comes with us must have had the jab or they won't get a job', explains Mr Mullins.
"And for the people who are (currently) with us, we're going to change their contracts, suggesting they've got the jab.
"And (if they don't) we may not be able to keep them on board after September because we're not willing to put everyone at risk."
Mr Mullins expressed concern about the pandemic as he fears it will only get worse.
READ MORE: Emily Maitlis harassed for 'compromising' BBC neutrality
The entrepreneur thinks that the jab is not as dangerous as some people (anti-vaxxers) think.
"It's not nearly as dangerous as what people say," he added.
"And you know it's proven by the number of shots that have gone out in the UK and how well it works."
Mr. Mullins is also a staunch champion of the vaccine passport. In an earlier interview with Express.co.uk, he spoke about the criticism he received for his support for the passport.
A vaccine passport proves whether someone has been vaccinated or not. From September, a vaccination certificate is required to enter a nightclub.
"Everyone is entitled to an opinion, but we were given one option to get out of this and get back to normal life and that was to get the vaccine," he said.
"And if you have the vaccine and you have proof of it, who cares?
"If someone wants to go to a bar or restaurant or on a plane or country or concert or football game, who cares?"
He added: "People have a choice if they don't want it, but then don't expect to be able to travel, don't expect to do what all of us normal people are going to do."
Earlier this week, Prime Minister Boris Johnson warned the public should still be cautious despite the number of coronavirus cases falling.
He insisted: "It's very, very important that we don't let ourselves walk away with jumping to conclusions about this.
"Step four of the opening took place only a few days ago."