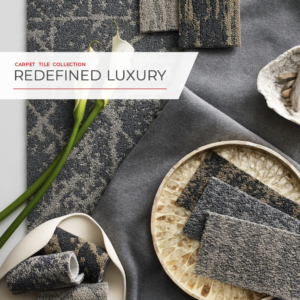 Philadelphia Commercial launches new collection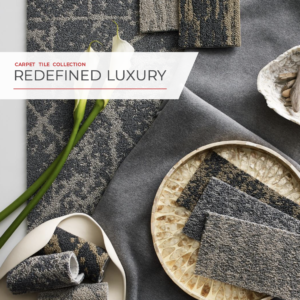 Dalton, Georgia, Philadelphia Commercial, Shaw's leading Main Street brand, launched its 2022 Phase II introductions for soft surfaces, including the elegant Redefined Luxury Collection. The 18 x 36 format is the first to incorporate the innovative technology of the ColorPoint tufting machine, which the company claims achieves a sought after, handcrafted, organic design and subtle layering of pattern and texture. This collection includes three styles: Interfuse, Interlace and Intermingle.
According to the company, this versatile product has a variety of uses, from hospitality and office spaces to residential living. Shaw said these premium experience carpet tiles are the perfect way to elevate any space and that the collection represents the highest standard in design and diversity of shapes, sizes and installation methods.
"It's all about solutions here at Philadelphia Commercial and that's exactly what this new collection offers," said Amy Tucker, Shaw's director of channel marketing. "We provide our customers with trendy, high-performing products to fulfill their desire for self-expressive authenticity at an affordable price. Our value-added services adapt to the constant change of today's markets and offer solutions for virtually any commercial space, without compromise."
Redefined luxury collection
According to the company, the collection's natural color palettes and accessible aesthetics bring a minimalist approach to luxury, satisfying the desire for self-expressive authenticity. These 3 new styles also feature Shaw's ColorPoint tuft technology. All styles are available in 18 colors.
Interfuse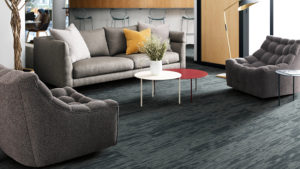 This style adds the ability to incorporate a graphic accent with organic streaks of tonal color.
Interlace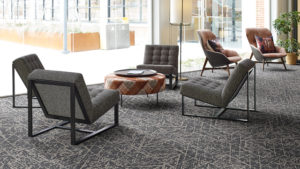 This style combines a pattern of geometric and organic shapes with a sophisticated color palette to give a subtle yet playful addition to our portfolio.
mix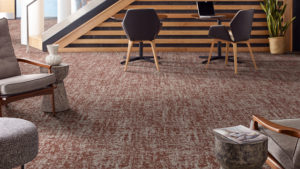 This style appears to be a simple design at first glance, but a closer look reveals subtle layers of texture and character.