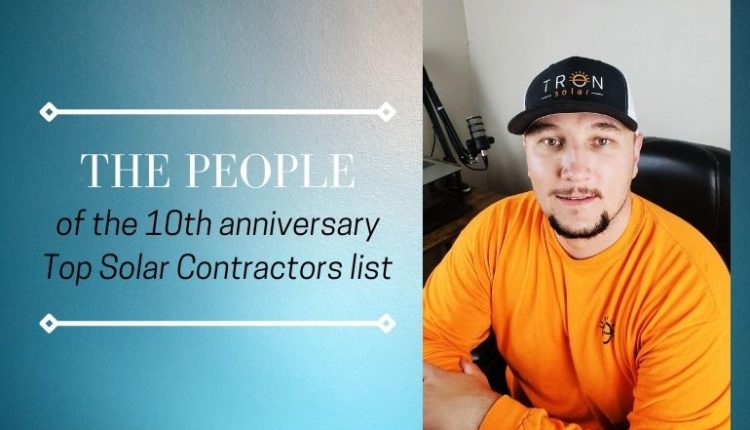 People of the 10th anniversary Top Solar Contractors list: Arnel Catic, Tron Solar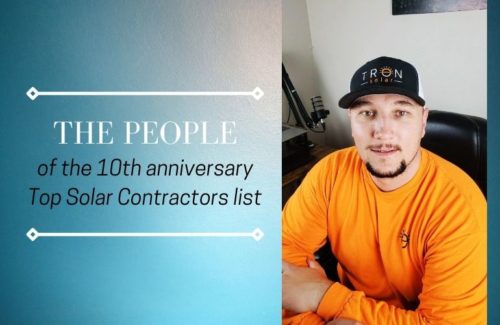 For the 10th anniversary of the Top Solar Contractors list, we're sharing Q&As with the people who make the industry run every day. Read more interviews here.
How did you get started in solar energy?
I grew up in war-torn Bosnia, where I grew up in extremely challenging environments. As a young boy I witnessed certain things that no one should ever see. After fleeing the country, me and my parents emigrated to America, where as a young man I became a law enforcement officer, executive for a food and supplement company, and finally started in solar energy in 2017. I was approached by an old high school friend who had his own solar energy company. He needed a business and operational driven person to propel the company forward. The rest is history.
What is your favorite part of working in the solar industry?
I have three parts that are my favorite:
I can help people become more energy independent
I love being on the front line, because sustainability is the way of the future
An investment in solar energy is a huge economic opportunity for homeowners to take control of their money over a 20-30 year period.
What has surprised you most about the solar industry in the past 10 years?
The biggest surprise has been the continuous innovation and improvement of new products and technology that have made solar energy more affordable. The lower cost of solar energy, combined with certain tax incentives and/or government incentives, makes it easier to go solar today.
What are your solar predictions for the next 10 years?
My prediction is that a record number of people will become more energy independent and that solar energy will become the norm as we continuously strive to reduce the ecological footprint in society.
How did you/your company stand out in the past year?
The company grew in two other markets and had a record year in sales and installation. We became the top-rated local solar company in all of Illinois.
How do you help improve the industry?
I work side by side with other leaders and sit on various boards/panels to help identify trends and ways to continue to reduce costs while increasing efficiency in all aspects of solar. The future is now – let's continue to work hand in hand to leave the world a better place than we found it.