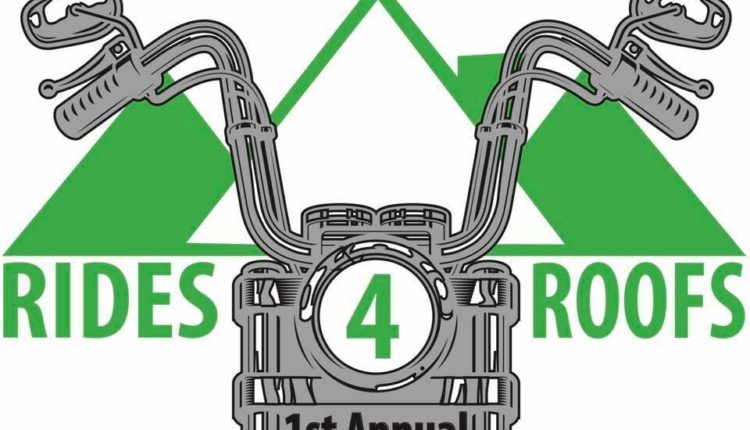 Peak 2 Peak puts on first annual Rides 4 Roofs | Local News
It's always a good time to hit the open road, but it's even more so when riders know they're doing it for a good cause.
Peak 2 Peak Roofing Company will host the first annual Rides 4 Roofs fundraiser event on Saturday, August 21. The roofing company teamed up with St. Joe Harley Davidson to create a 90-mile motorcycle ride that the residents of St. Joseph need in new roofs. Peak 2 Peak project manager Shanin McCoy said he recognizes a need in St. Joseph and decided it was time to do something about it.
"I meet a lot of people in St. Joe who call me and want a roof estimate," McCoy said. "They'll meet me at the door and they'll say, 'We don't have any money, we just want to know what this is going to cost. We're waiting for the city to help us.' I go back a year later, and nothing has been done."
The 90-mile ride includes a poker run and costs $20 per rider and $5 per passenger. Riders will depart St. Joe Harley Davidson at 11:15 AM
Cyclists ride to Easton's Pub and Grill in Easton and then to Kozak's Laketown Grill in Smithville for lunch. After the break, riders will head to The Bunkhouse in Weston before returning and finishing the ride at D&G Pub and Grub. After the ride, a silent auction and 50/50 raffle will be held at D&G Pub and Grub.
All the money raised will go towards paying for a roof for a house in St. Joseph. McCoy has worked with local community groups such as Community Action Partnership and AFL-CIO to help identify potential beneficiaries.
McCoy said the average price of a new roof in St. Joseph is $11,000 to $12,000. People who need help paying for new roofs may qualify for a loan from the city to pay for the repairs. However, McCoy learned that those loans are provided federally and that it is difficult and time-consuming for many to qualify.
"Not everyone is eligible for funding. Everyone needs a roof," McCoy said. "My concern is people who live in these unhealthy conditions because they have no money, be it because of addiction, health problems, age, maybe they are retired or disabled. If they live in unhealthy conditions, you have to take care of them."
McCoy hopes to raise about $8,000 to $12,000 from the first annual Rides 4 Roofs and aims to afford one roof per year. Once the event becomes more popular, he plans to expand it to communities outside of St. Joseph.
"This community keeps us going and we don't want to just be buyers," McCoy said. "We want to be able to give back and let people know that we are someone they can rely on."
McCoy said that if people aren't bikers, they can still contribute to the cause by buying T-shirts, donating money or giving the name of a potential beneficiary. Full event information can be found on the Rides 4 Roof Facebook page, and those interested can also contact McCoy directly at 816-752-4589 or Shanin@Peak2PeakKC.com.