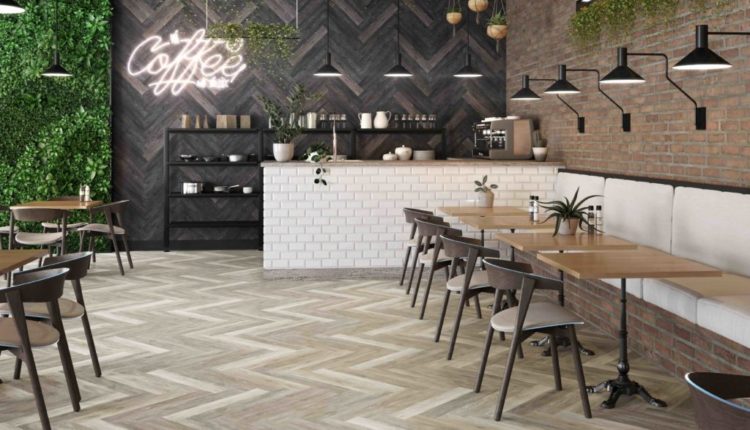 Parterre introduces Ascendant LVT – Floor Covering News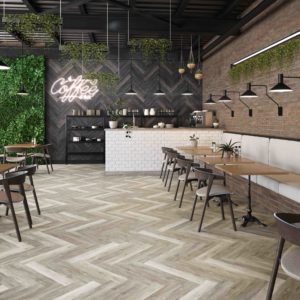 Mountville, Pa.- Parterre, a brand of AHF Products, introduced Ascendant LVT patterns, a selection of woodgrain products in herringbone and chevron patterns. The designs are inspired by patterns dating back to ancient Egypt and Rome, the company said.
The designs are ideal for hospitality, retail, healthcare and businesses. They aim to eliminate high installation costs while providing designers with greater creativity and flexibility when it comes to commercial projects. Designers can install the classic herringbone or chevron patterns or make a unique statement by placing shelves in a non-traditional design, the brand said. "This offering is all about creating unique looks that can make any commercial space interesting," said Ralph Grogan, vice president of Parterre.
The Ascendant range has 3mm wood grain designs in any pre-cut pattern for floor installations. Each pattern comes in a selection of what Parterre calls the most popular wood grains, including rich walnut, midtones, and a variety of maple and oak options that offer variations in tone and color.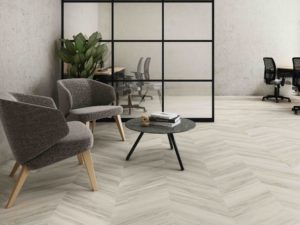 Nine designs are offered in herringbone and chevron finishes for a total of 18 different options. Each chevron floorboard is 4.25 x 17 x 3mm and each herringbone floorboard measures 4 x 24 x 3mm. The herringbone designs also feature a 0.55mm micro-bevel. The chevron designs have a straight edge.
The nine wood grain floor designs for both chevron and herringbone patterns use the glued-down installation method. Each individual plank is attached to the subfloor, making it the most durable and safe of all LVT flooring options, according to the brand.