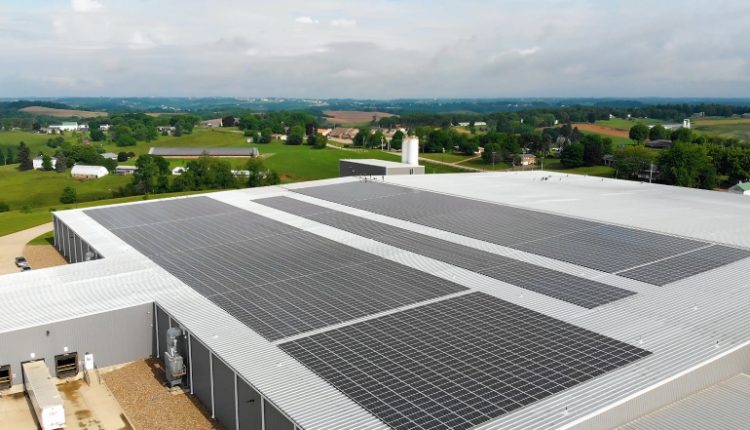 Paradise Energy Solutions completes 1.79-MW solar array at Ohio manufacturing facility
Paradise Energy Solutions completed installation of a 1,792 MW solar panel and 4,480 panels at the home manufacturer ProVia's Cherry Ridge facility in Ohio. The system is one of the largest privately owned installations in the state and is expected to reduce electricity consumption at the facility by 60%.
"During the research of this project, we came to the conclusion that we could combine a socially responsible choice with economic feasibility, making solar energy an excellent solution," said Larry Troyer, CFO of ProVia. "This is a long-term investment that is good for our business and good for the environment."
The solar panels are placed on the roof and supply enough energy to run about 240 medium-sized homes. ProVia also has solar installations in the Baltic, Sugarcreek and Walnut Creek facilities, but Cherry Ridge is larger and will generate 6.5 times the production of the other three combined.
"We have always had a lot of respect for ProVia, so it was an honor to work with them on this project," said Sheldon Stutzman, Solar Consultant at Paradise Energy Solutions. "ProVia continues to lead the way in manufacturing with highly skilled people bringing innovative solutions to the market. It is very satisfying to be part of that story."
News item from Paradise Energy Solutions