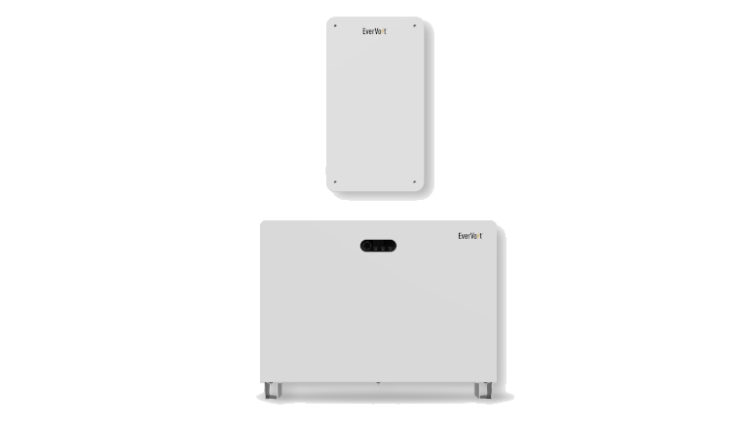 Panasonic updates EverVolt residential battery to 17.1 kWh
Panasonic today released the second edition of its EverVolt home battery system. EverVolt 2.0 will have a continuous output of 7.6 kW off-grid and 9.6 kW on grid, and with a usable capacity of 17.1 kWh or 25.65 kWh. The system can be AC ​​and DC coupled.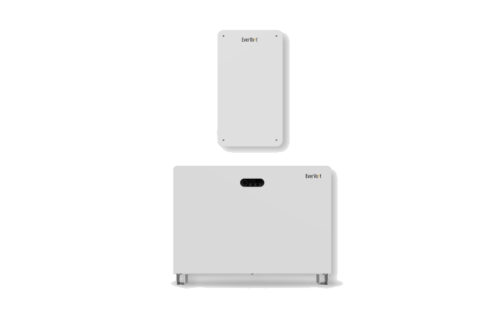 Consisting of two primary components: the floorstanding battery cabinet and a hybrid smart inverter with four MPPTs, EverVolt 2.0 offers easy installation and flexible placement both indoors and outdoors, thanks to its weatherproof design with an outdoor protection rating of IP55 (NEMA 3R).
Up to three systems can be stacked on top of each other for more power and capacity. The EverVolt inverter can handle up to 12 kW of solar energy, both for powering the loads and for charging the batteries.
"Innovations in energy storage have never been more exciting and necessary than today," said Mukesh Sethi, director of solar and energy storage at Panasonic. "As part of our ongoing commitment to provide first-class solar and storage solutions for homeowners, the Panasonic EverVolt 2.0 includes new features that not only meet the needs of energy-conscious homeowners, but also support broader sustainability goals. The recently announced federal targets for nationwide solar adoption, combined with consumers' growing desire for resilience, only underscore the need for solar and storage solutions like this one."
EverVolt 2.0 is protected by Panasonic's 10-year product and performance warranty when installed by a certified EverVolt installer.
News item from Panasonic