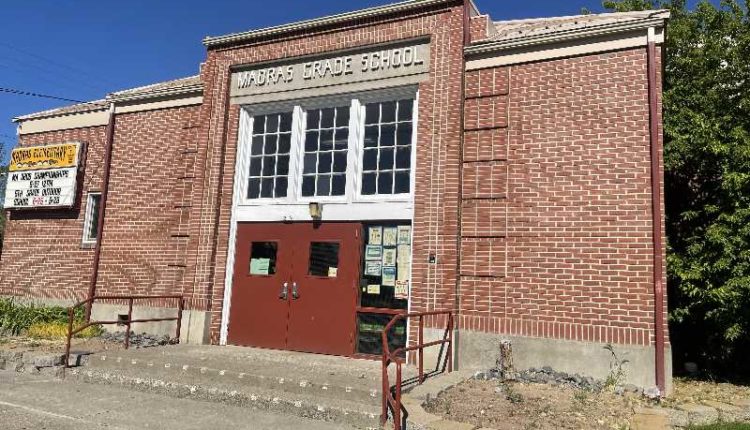 Pamplin Media Group – 509-J bond focus: health, safety, security updates
A $24M bond measure on November's vote would fund several facility upgrades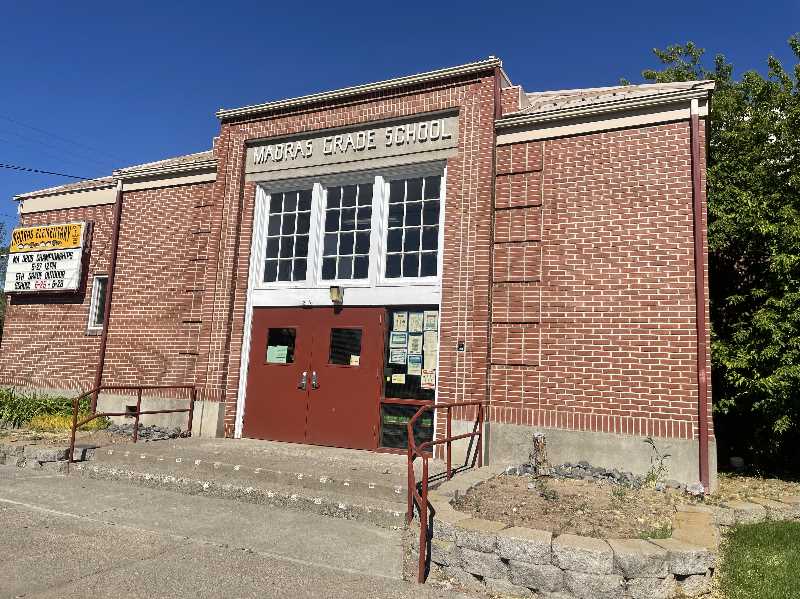 The Jefferson County School District has created a website with information about the $24 million bond that the district put on the November ballot.
District Communications Coordinator Joey Prechtl calls the website a great resource for the public.
"It will help them better understand the bond, why there is a need for this bond in the school district, what projects the bond will address and how it is estimated to maintain the current tax rate," Prechtl said.
The bond website is 509jschoolbond.org.
In July, the 509-J School Board unanimously approved to continue putting the bond measure on the ballot. Now that the voting language has been officially submitted to the Jefferson County Clerk's Office, a political action committee will be formed.
The bond aims to address health, safety and security improvements in all district schools. It also aims to modernize and improve existing buildings and expand vocational and early training opportunities.
The district estimates that the proposed $24 million bond, if passed, would maintain the current tax rate. The district applied for a matching grant through the Oregon State Capital Improvement Matching Program and was awarded a $4 million matching grant, but only if the proposed measure succeeds.
An independent, citizen-led Bond Oversight Committee will be established to oversee the use of bond funds if the bond is approved.
The 509-J district last passed a bond measure in 2012, which funded the construction of the Performing Arts Center, upgrades to the track and stadium of Madras High School, and the construction of the Warm Springs K-8 Academy, in addition to many other projects.
Since then, the district points out that health, safety and security concerns have changed and that basic systems such as electricity, heating, cooling and roofs in many district schools are aging and not functioning as designed. In addition, the need for vocational education and early learning opportunities has increased.
In 2020, the district carried out a facilities assessment and developed a Multi-Year Facility Plan. Earlier this year, 509-J formed a citizen-led Bond Development Committee to gather public input on school building needs and community priorities.
The Bond Development Committee worked with leadership and architecture experts to form a $24 million bond package to improve health, safety and security; repair and update outdated school buildings; and expand career opportunities and early learning.
If the bond is approved, all 509-J school buildings in Jefferson County will receive new key and access control updates.
Proposed bonding projects for Madras High School include a new roof and insulation; updates to career and technical education spaces; HVAC upgrades; and a new football concession and toilet room and facility and field lighting.
Jefferson County Middle School would have a partial new roof and insulation.
Bond funds would also provide a new roof and insulation for the Madras Elementary building, as well as HVAC upgrades, ADA improvements, a new fire alarm system and asbestos abatement.
Buff Elementary would undergo roof repairs and HVAC upgrades.
The bond would fund several projects for the Metolius Elementary building, including new roof and insulation; HVAC upgrades; improvements to the ramp for safer drop-off and pick-up; a new fire alarm system; electrical upgrades; ADA upgrades; and asbestos abatement.
Warm Springs K-8 Academy would have six new early learning classrooms.
Funding would be used for four new early learning classrooms in the Westside Bridges High School building, as well as improvements to the gymnasium floor and new floors on the lower level.
Community members can provide feedback on the proposed projects on the district's bond website, 509jschoolbond.org.
---
You count on us to stay informed and we depend on you to fund our efforts. High quality local journalism takes time and money. Please support us to protect the future of community journalism.
(function(d, s, id) { var js, fjs = d.getElementsByTagName(s)[0]; if (d.getElementById(id)) return; js = d.createElement(s); js.id = id; js.src="https://connect.facebook.net/en_GB/sdk.js#xfbml=1&version=v2.7&appId=384172401695810"; fjs.parentNode.insertBefore(js, fjs); }(document, 'script', 'facebook-jssdk'));
jQuery(function($){ initTooltips(); $("body").on("subform-row-add", initTooltips); function initTooltips (event, container) { container = container || document;$(container).find(".hasTooltip").tooltip({"html": true,"container": "body"});} }); jQuery(window).on('load', function() { new JCaption('img.caption'); }); JCEMediaBox.init({popup:{width:"",height:"",legacy:0,lightbox:0,shadowbox:0,resize:1,icons:1,overlay:1,overlayopacity:0.8,overlaycolor:"#000000",fadespeed:500,scalespeed:500,hideobjects:0,scrolling:"fixed",close:2,labels:{'close':'Close','next':'Next','previous':'Previous','cancel':'Cancel','numbers':'{$current} of {$total}'},cookie_expiry:"",google_viewer:0},tooltip:{className:"tooltip",opacity:0.8,speed:150,position:"br",offsets:{x: 16, y: 16}},base:"/",imgpath:"plugins/system/jcemediabox/img",theme:"shadow",themecustom:"",themepath:"plugins/system/jcemediabox/themes",mediafallback:0,mediaselector:"audio,video"}); SunBlank.initTemplate(); if (window.MooTools !== undefined) { Element.implement({ hide: function() { return this; }, show: function(v) { return this; }, slide: function(v) { return this; } }); }
(function(i,s,o,g,r,a,m){i['GoogleAnalyticsObject']=r;i[r]=i[r]||function(){ (i[r].q=i[r].q||[]).push(arguments)},i[r].l=1*new Date();a=s.createElement(o), m=s.getElementsByTagName(o)[0];a.async=1;a.src=g;m.parentNode.insertBefore(a,m) })(window,document,'script','//www.google-analytics.com/analytics.js','ga');
ga('create', 'UA-5342925-40', 'auto'); ga('send', 'pageview');
jQuery(document).ready(function($) { $('.navigation-toggle-286').sidr( { name : 'sidr-main', source : '#sidr-close, #gruemenu', side : 'left', displace : false } ); $('.sidr-class-toggle-sidr-close').click( function() { $.sidr( 'close', 'sidr-main' ); return false; } ); });
jQuery(window).touchwipe({ wipeLeft: function($) { // Close $.sidr('close', 'sidr-main'); }, wipeRight: function($) { // Open $.sidr('open', 'sidr-main'); }, preventDefaultEvents: false });