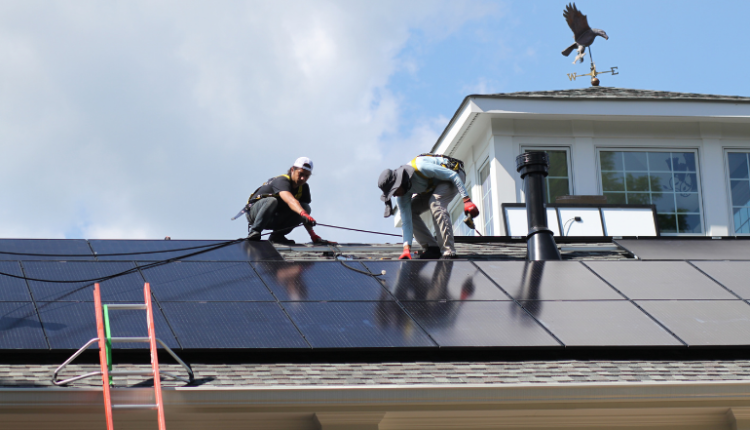 Palmetto looks to streamline residential solar proposals with new service
Clean energy technology company palmetto launched a new service that it claims can generate a solar energy proposal with a system design within 60 seconds of entering a homeowner's utilities. An "instant proposal" determines solar viability based on an address, as well as the potential dollar savings from installing solar technology.
The proprietary data generating the proposal comes from Mapdwell, a division of Palmetto, which provides data tools, including remote location assessment and solar potential mapping technology, licensed from MIT. Instant Proposal is now available in 24 states.
"Instant Proposal is an important milestone for Palmetto's platform and mission: to empower customers to make smart clean energy choices," said Chris Kemper, founder and CEO of Palmetto. "Instant Proposal provides a fast and accurate automated proposal. Mapdwell data combined with our hyper-localized network of suppliers provides a guided, seamless and unparalleled clean energy experience for our customers. Future Palmetto technologies and products will continue to simplify clean energy options for the benefit of all consumers."
Mapdwell maps the three-dimensional roof geometry and determines the solar access for the surface of the roof. The technology takes into account variables such as shade from adjacent buildings, local weather data and existing vegetation and other obstacles.
"The Instant Proposal/Mapdwell technology and data system is exclusive to Palmetto and we are in the process of expanding it to cover the entire country," said Eduardo Berlin, Mapdwell founder and Palmetto executive VP. "The bottom line is that we equip homeowners with context-aware, science-based, detailed, accurate and tailor-made data that can easily be turned into a money-saving and environmentally sustainable solar action plan.
"The interface is intuitive and provides accessible information and compelling visual feedback, enabling our customers to instantly understand the solar power opportunities for their homes in an engaging way with validated data," said Berlin. "This customer experience can only be derived from Palmetto."
News item from Palmetto