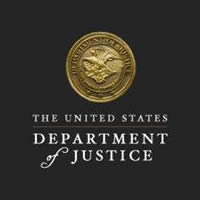 Owner of Plumbing Businesses Pleads Guilty to Employment Tax Fraud | OPA
A Montana businessman pleaded guilty to tax fraud today.
According to court documents, Thomas O'Connell owned and operated three plumbing businesses, Quality Plumbing and Heating, Orbit Plumbing and Heating, and Orbit PHC, each located in Great Falls. From at least 2005 through 2016, O'Connell did not pay payroll taxes for several quarters, although he was required to ensure that such taxes were paid to the IRS. Instead, he sent payments to other creditors and to his own personal expenses. The total tax loss to the IRS from O'Connell's conduct is over $550,000.
O'Connell is expected to be sentenced on June 24, 2021 and receive a maximum prison sentence of five years. He also faces a period of controlled release, restitution and fines. A federal district court judge will determine each sentence after considering US sentencing guidelines and other legal factors.
Deputy Deputy Assistant Attorney General Stuart M. Goldberg of the Justice Department's Tax Department and Acting US Attorney Leif M. Johnson for the District of Montana made the announcement.
IRS-Criminal Investigation is investigating the case.
Attorney Mark S. Determan of the Department of Justice's Tax Department and Assistant U.S. Attorney Ryan G. Weldon of the District of Montana are prosecuting the case.