Over 100 California city, county government leaders ask CPUC to reject new solar fees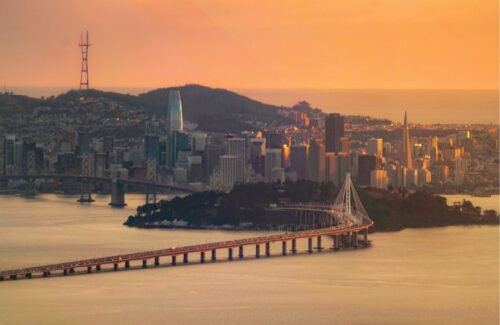 Cities and counties from across California are urging the CPUC and Gov. Gavin Newsom urges to reject the new solar charges proposed by utilities to the California Public Utilities Commission. More than two dozen city councils, 43 mayors and 40 city or county councilors from across the Golden State have signed up to support the protection of the solar industry and oppose the attempt by utility companies to impose a solar tax and to lower the net meter credit for California consumers.
The CPUC closed a public response to its proposal for Net Energy Metering (NEM) on Friday, July 1. Evidence shows that several municipal leaders, mayors, city and government councils and official city resolutions have weighed in on citing rising inflation, local climate impact and solar industry growth in their advocacy of continuing rooftop solar.
Despite the overwhelming popularity of rooftop solar and grid meters in California, the CPUC is considering a proposed decision to introduce a monthly solar penalty while reducing the credit consumers receive for their excess solar energy. .
"The CPUC and Governor Newsom need to listen to what local leaders in our state clearly want on behalf of their constituents: more local solar power and batteries," said Dave Rosenfeld, executive director of the Solar Rights Alliance. "This statewide solar tax would destroy the momentum that these California communities have so successfully harnessed."
The comments will be considered by the CPUC before the commissioners vote on the proposal, which could come as early as the end of July.
"The Oakland City Council is supporting the protection and expansion of rooftop solar through a strongly tracking NEM rate and expanding access to clean energy by making it easier and less expensive for people to use rooftop solar and related energy storage." — a note from the Oakland City Council.
The more than 100 additional city and county governments and local elected officials supporting rooftop solar include:
City of San Diego
City of Berkeley
City of Imperial Beach
City of Richmond
City of Sevastopol
City of Solana Beach
City of Encinitas
City of El Cerrito
City of Palm Springs
City of Desert Hot Springs
City of Hayward
City of Hawthorne
City of Fairfax
City of Indian Wells
City of Palm Desert
County of Los Angeles
Coachella Valley Association of Governments
Diablo Water District
Board of Trustees of Santa Cruz County
Board of Trustees of Mendocino County
Alan Nagy, Mayor, City of Newark
Alma Beltran, Mayor, Parlier
Ann Schneider, Mayor, Millbrae
Bruce Ackerman, Mayor, Fairfax
Barbara Halliday, Mayor, Hayward
Charles Stone, Mayor, Belmont
Claudia Bill-de la Peña, Mayor, Thousand Oaks
Christy Gilbert Holstege, Esq., Mayor, Palm Springs
Daniel Lee, Vice Mayor, Culver City
Darrell Steinberg, Mayor, Sacramento
Drew Boyles, mayor, the second
Eli Beckman, Mayor, Cut Wood
Emmanuel Estrada, Major, Baldwin Park
Jaime Tarne, Mayor, Etna
James Campbell, Mayor, Belvedere
Jerry Dyer, Mayor, Fresno
Jesse Arreguin, Major, Berkeley
Kathy Ward, Mayor, San Clemente
Libby Schaaf, Mayor, Oakland
Mary Casillas Salas, Mayor, City of Chula Vista
Maryann Moses Derwin, Mayor, Portola Valley
Norma Martinez-Rubin, Senior, City of Pinole
Pat Furey, Mayor, Torrance
Pauline Cutter, Mayor, San Leandro
Paul Fadelli, Major, El Cerrito
Robert Brownstone, Mayor, Half Moon Bay
Ronald Kott, Major, Rio Vista
Sam Liccardo, Sr., St. Joseph
Serge Dedina, Mayor, Imperial Beach
Sophia Rubalcava, Senior, City of Ventura
Steve Young, Mayor, Benicia
Steven Vargas, Mayor, Brea
Teresa Barrett, Mayor, Petaluma
Terry Gaasterland, Mayor, Municipality of Del Mar
Vicente Sarmiento, Mayor, Santa Ana
Artemio Villegas, Mayor Pro Tem City Council #6, Wood
Bobby Duncan, Mayor Pro Tem, City of Yucaipa
Gabriel Quinto, Senior Pro Tem, El Cerrito
Victor Aguilar, Vice Major, San Leandro
Wes Speake, Vice Mayor, Corona
Paul Grisanti, Major, Malibu
Shawn Kumagai, Vice Mayor, City of Dublin
San Diego County Supervisor Joel Anderson
Alexandre Monteiro, Councilor, City of Hawthorne
Alison Hicks, Councilor, Mountain View City
Bill Baber, City Councillor, La Mesa
Chris Duncan, City Councillor, San Clemente
Claudia Jimenez, City Councillor, Richmond
Corina Lopez, Councilor, San Leandro
Dan Kalb, City Councillor, Oakland
David Cohen, Councilman, San Jose
Dennis Pocekay, Councilor, Petaluma City
Devin Murphy, City Councillor, Pinole City
Ed Hernandez, Former Councilor, San Leandro
Eddie Alvarez, Councilor, Santa Rosa
Gayle McLaughlin, Councilor, Richmond City
J Francisco Zermeño C, Councilor, Hayward Municipality
James Coleman, Councilor, City of South San Francisco
Jenny Kenoyer, Councilor, Modesto
Joe Patterson, City Councillor, City of Rocklin
John Friedrich, City Councillor, South Lake Tahoe
Jon Willey, City Councillor, Cupertino
Justin Massey, City Councillor, Hermosa Beach
Kate Harrison, Councilor, Berkeley City
Loren Taylor, Councilor, City of Oakland
Nelida Mendoza, Councilor, Santa Ana
Nithya Raman, City Councillor, Los Angeles
Priya Bhat-Patel, Councillor, Carlsbad
Raul Campillo, Councilman, San Diego
Salvador Solorio-Ruiz, Councilor, Municipality of Delano
Sally Lieber, Councillor, Mountain View
Susan Wengraf, Councilor, Berkeley City
Tony Goodwin, City Councillor, City of Modesto
Tony Madrigal, District 2 Councillor, Modesto City
Valerie Arkin, Councilor, Pleasanton Municipality
Chris Ricci, Councilor, District 3, Modesto
Gregory RAths, Councilor, Mission Viejo
Greg Bradley, Treasurer, Upland
Christian Dinco, Councillor, Eastvale
Myrna Melgar, Supervisor, San Francisco Board of Supervisors
Candace Andersen, Supervisor, Contra Costa County Board of Trustees
Debra Lucero, Butte County Supervisor – District 2, Chico
John Hidahl, El Dorado County District 1 Supervisor, Placerville
Otto Leem, Supervisor, Santa Clara County, San Jose
Keith Corum, Supervisor, Glenn County, District 4
Jim Provenza, Chairman, Yolo County Supervisors
News from Save California Solar