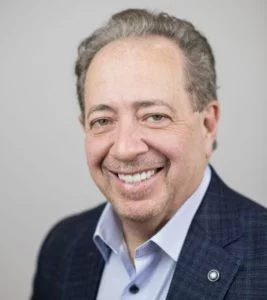 One man's perspective on Armstrong's predicament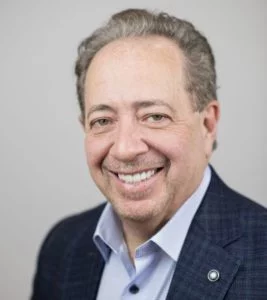 Armstrong Flooring has filed for bankruptcy. Not much of a surprise at this point, and it certainly isn't the first long-standing company to do this. In addition, many have emerged with better balance and better positioned for the future, including GM, Chrysler, Marvel, Converse, Delta and Texaco.
Michel Vermette, CEO, cited "challenges in the supply chain, the current inflationary environment and ongoing headwinds from the COVID-19 pandemic" as factors that led to the Chapter 11 filing. He also spoke of not being able to raise prices to a required level to offset rising costs. But these challenges are the same for every manufacturer, many of which are thriving. I believe that Vermette found herself in a difficult situation from day one, faced with the righting of a ship that had been steered into rough waters long before he arrived on the scene. I think the bigger factors were the rough seas and one or two captains steering the ship into an iceberg.
Let's start at the beginning. Armstrong was – and is – one of the most venerable brands in the industry. The company was known as Armstrong World Industries and consisted of two divisions: ceilings and floors. When I came into this industry in 1994, flooring sales were pretty much on par with the three biggest competitors – Congoleum, Tarkett and Mannington combined. The products it sold were sheet vinyl, VCT, and maybe a little linoleum. Distributors sent their children to college and made luxury trips because of Armstrong. There were multiple Armstrong distributors in almost every market. They were extraordinarily loyal. They would never even consider taking over another vinyl line. It was indeed a different time.
Sometime between 1994 and 1998, Armstrong switched to single distribution. Those who made the cut became even more loyal. Many of those who didn't make the cut went bankrupt. But now there were only 15 or 16 Armstrong In 1998, Armstrong bought Triangle Pacific, the largest hardwood flooring manufacturer, for approximately $900 million. It added approximately $650 million in annual revenue to Armstrong's existing $2.2 billion.
Then something funny happened on the way to the forum. A new category began to emerge: LVT. Some of the early players included Metroflor, EarthWerks, and Karndean. Armstrong had no similar product and Michael Raskin, the then president of Metroflor, approached Armstrong's distributors to take over the line. Many did. Then Metroflor introduced Konecto, the first floating LVT. The distributors loved the higher margin opportunities the product offered. That's what they focused on. Loyalty only goes as far as the almighty dollar comes into play. I remember the famous statement by former CEO Frank Ready to distributors: "You are with us or against us." Distributors told Armstrong to shut up and get them some LVT.
Over the past 20 years, LVT and all its iterations have grown at the expense of sheet vinyl and VCT. Armstrong introduced many LVT products, but they were nothing special or different. They have never taken the same dominant position as with sheet.
Then you had Shaw and Mohawk getting into the sheet vinyl game. Shaw got product from Tarkett and Mohawk bought IVC. The two behemoths also got into LVT in a big way. Armstrong was no longer the dominant resilient player.
As mentioned earlier, Armstrong consisted of a flooring division and a much more profitable ceilings division. In 2015, Armstrong divested his flooring business to create two separate, publicly traded companies. Sales in both divisions were about $1.25 billion, but ceilings were the breadwinner.
More recently, former CEO, Don Meier, tried something that didn't seem to work very well: get rid of Armstrong's sales force and leave the sales and marketing to the distributors. Do you know what happens when you lose control of your own destiny? When Vermette got to Armstrong, I believe the company had one person in the field. Could be.
In 2018, Meier sold the lumber company for $100 million — the same company it had bought 20 years earlier for $900 million. Revenue at that time had dropped from $650 million to $430 million.
What was left was the core vinyl business, which probably did about $600 million. Many observers said the volume was probably too small to remain a publicly traded company and should have been sold and taken privately at the time. Vision is 20/20 afterwards.
Last year, Armstrong made the decision to go straight to the major accounts, with the distributors leaving the B and C retailers. Suffice it to say they didn't like that much. Some switched to Tarkett; some added Tarkett. They pretty much repeated the phrase from Ready, just in reverse.
In addition to the challenges that Vermette cited, there is another: unions. Recently I was told that Armstrong is involved with eight different unions. I don't know if that's true, but there are a lot of them. Dealing with unions is never easy, especially in this climate.
The bottom line is that this has been a volcano waiting to erupt for a while now. I hope the bankruptcy filing gives this old company a new lease of life. distributors. They got a position of power.