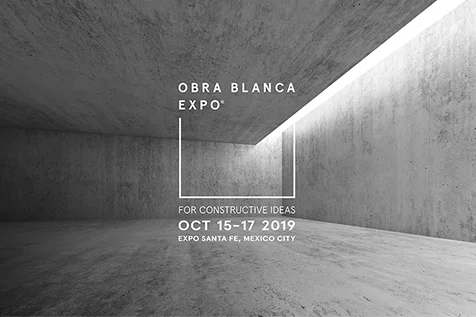 Obra Blanca Expo to open in October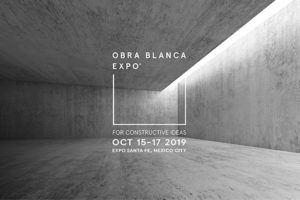 Mexico City, Mexico—Given the interest from all segments of the Mexican tile industry to reconnect in person, and with the reopening of other international trade shows in Mexico, the Obra Blanca Expo Organizing Committee said it will continue its event. The expo will take place here at Expo Sante Fe from October 12-14, 2021.
Building on the successful launch of Obra Blanca Expo in 2019, the show organizers said they are hosting another exciting and dynamic event to offer attendees and exhibitors a unique opportunity to do business, network and learn from each other.
"The importance of Obra Blanca Expo to the Mexican tile industry cannot be overstated and we are committed to providing a safe and successful in-person event to bring manufacturers, distributors, installers and the A&D community together," said Fernando Lozano , Tile Council of North America (TCNA) Director Mexico.
More than 70% of the available exhibition space is reserved. According to the organizers, the figure confirms the value of the event and everyone's desire to reconnect in person, which is essential for showcasing new products, building relationships and growing the construction finishing industry. The safety of attendees and exhibitors is a fundamental priority and Obra Blanca Expo said it will meet and exceed all local, state and federal health and sanitation protocols.