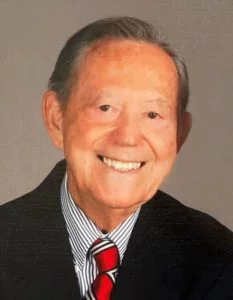 Obituary: William Norris Little Sr., Shaw Industries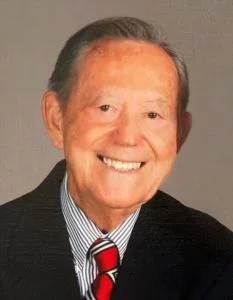 William Norris Little Sr., retired president/COO of Shaw Industries, died on October 1, 2022 at the age of 91.
Norris was born on June 28, 1931 in Marshville, NC. He attended the University of North Caroline at Chapel Hill and graduated from Georgia State College in Atlanta with a degree in business administration. He married his wife, Billie M. Little (Mancin) in 1953.
The care and thoughtfulness with which Little dealt with people was inspiring. His personal warmth and genuine interest in people made you want to be around him. Even as he continued his career in local industry, where he rose to the pinnacle of Shaw Industries, Norris believed in teamwork and getting to know the people he worked with. No one worked 'for' him, he liked to say. They worked 'with' him. "People have so much you can learn from," he said.
When Norris spoke to a senior leadership class at Dalton State College several years ago, he shared lessons with the students he had always looked for:
"Put God above all else, and then put your family first. No one on his deathbed ever wished he had spent more time in the office."
"Always ask yourself if what you are doing is the right thing to do."
"Failure is not a bad thing. You learn from it. Try things – without trying you never know what works."
"Doing your best doesn't cost more than doing enough to get by."
"Invest in your community. Community involvement is important in building a better place for your family."
For six decades—nearly two-thirds of his life—Norris invested generously in his community as a board member, board chairman, strategic advisor, philanthropist, and cheerleader for many nonprofit organizations, including Boy Scouts of America, Carpet and Rug Institute, Community Foundation of Northwest Georgia, Covenant College Foundation, Creative Arts Guild, Dalton State College Foundation, Friendship House, Great Dalton Chamber of Commerce, Hamilton Medical Center, Junior Achievement of Northwest Georgia, Salvation Army, and United Way of Northwest Georgia. He ran for public office and was elected councilor and sat on Dalton City Council in the 1980s. He was a leader in his church, and his Christ-centered faith guided him in all his endeavors—personal, business, and voluntary. He once said that his volunteering in the community "was taking a lot of time, but that's what we wanted to spend our time on. It wasn't easy, but it was one of the happiest things we've ever done."
Norris is survived by his wife, Billie M. Little (Mancin); children W. Norris Little, Jr., (Francie), J. Alan Little (Cindy), Laurie L. Lokey (Bill); grandchildren, William N. Little Jr., (Sims), Mark J. Little (Kaila), Stephanie K. Fennema (Mike), Brittany K. Same (Isaiah); his great-grandchildren, Jack Halferty, Stella Halferty, Scarlett Halferty, Lucy Halferty, Lia Little, Lexie Little, Hayden Little, Emery Little, Brooklyn Little, Elliot Fennema, Oliver Fennema, Mattie Grace Gennema, Abigail Fennema, Isaac Fennema, Liam Same, and Ellison Same; his sister Sandra Lear; his sister-in-law Mary M. Jones; and many cousins. He is preceded in death by his parents Ollie Meggs Little and Silas Judson Little, his siblings Bessie L. Hill, Lexie L. Hill, Silas Judson Little Jr. and Claire Little; his mother-in-law and father-in-law, John and Billie Mancin; and his brother-in-law, John Albert Mancin, Jr.
A funeral is scheduled for Wednesday, October 5 at 3 p.m. at ChristChurch Presbyterian in the sanctuary. Viewing from 12:00-3:00 PM, in the fellowship hall at the same location. Following the funeral, a funeral service will be held at West Hill Cemetery.
Everyone is welcome to attend worship and celebrate Norris's life. In lieu of flowers, please send donations to ChristChurch Presbyterian at 510 S. Tibbs Road, Dalton, Ga., 30720.