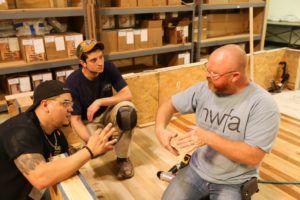 NWFA releases 2023 hands-on training calendar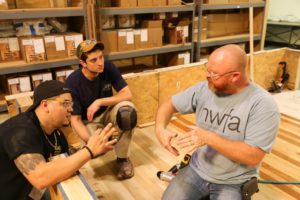 St. Louis, Missouri – The National Wood Flooring Association (NWFA) has released its 2023 practical training calendar. These events are held at various NWFA Regional Training Centers in the United States and Canada. Each course is led by a regional NWFA instructor. These instructors are highly skilled and well-trained individuals who have a great passion for the wood flooring industry and are eager to share their knowledge with others, as per NWFA standards.
"Participating in NWFA hands-on training is one of the best personal and professional investments you can make to advance your career," said Brett Miller, NWFA vice president of technical standards, training and certification. "Not only will you learn from some of the best in the industry, but attending also opens the door to networking opportunities with other wood flooring professionals. In 2023, we'll be visiting markets we haven't been to in a while, as well as some new locations. It is a perfect opportunity to learn new skills and work towards certification, no matter what stage of your career you are at."
Each NWFA hands-on class includes an educational reference manual, access to online courses that reinforce the hands-on training being delivered, personal protective equipment (PPE), instructor list, and lunch.
View the course schedule here.