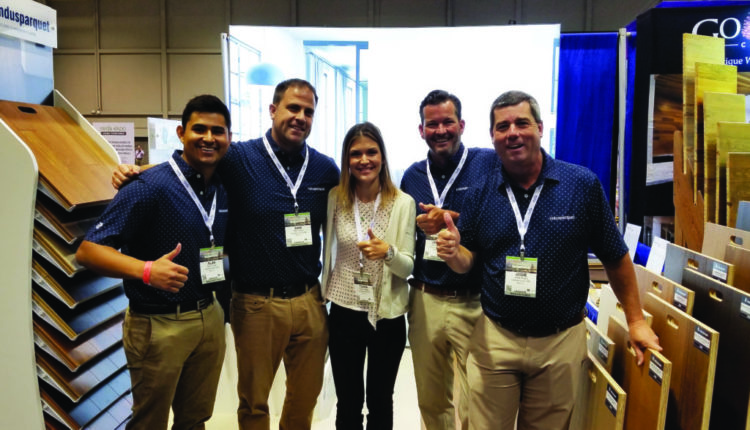 NWFA Expo draws strong feedback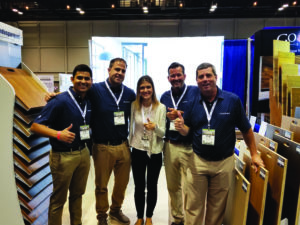 Orlando, Fla.—The National Wood Flooring Association (NWFA) 2021 Wood Flooring Expo, held here from July 7-9 at the Orange County Convention Center, saw more than 2,500 in attendance, plenty of personal networking opportunities, and a wide variety of education sessions. NWFA and Coverings' international tile and stone exhibition organizers came together to bring attendees to the Wood Flooring Expo and Coverings 2021 of the NWFA 2021 at the same time.
"We were thrilled with the results of co-location with Coverings for our expo this year and the feedback from attendees and our exhibitors has been fantastic," said Michael Martin, NWFA president and chief executive officer. "While COVID-19 had its consequences and limitations, the level of engagement and quality of interactions at this year's NWFA Expo was unparalleled."
Stephen Crawfod, sales director of Canlank Coatings, said that while the expo's footprint was smaller than in 2019, they enjoyed better-than-expected engagement from attendees and partners. "The event served as an ideal platform to introduce our new organization, Canlak Coatings, and we look forward to next year's expo in Tampa, Florida," he said.
Hollis Henderson of ProDriveHD added: "Our expectations at this event were unimaginably exceeded by the number of new customers and the attraction of contractors who saw our product. This was a landmark event and I think those who didn't attend this time missed an opportunity to learn from the in-person instruction and experience the benefits as we did."
For more about the show, see FCNews' Edition 12/19 July or our digital coverage.