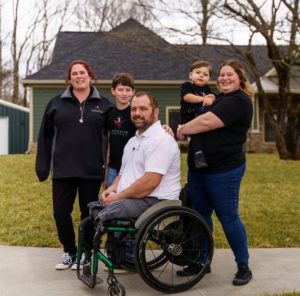 NWFA Completes 62nd R.I.S.E. Home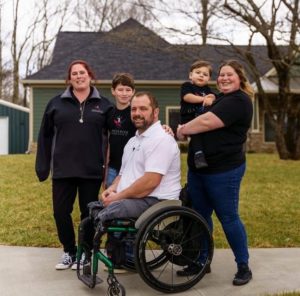 LOUIS, Mo.—The National Wood Flooring Association (NWFA) said it provided floors for its 62nd home in support of the Gary Sinise Foundation's RISE (Restoring Independence Supporting Empowerment) program. According to the company, the RISE program builds mortgage-free, custom, custom smart homes for critically injured veterans and first responders. The home dedication for United States Army Sergeant Christopher Kurtz took place on March 24 in Clarksville, Tennessee. The floor for the project was donated by Premiere Finishing & Coating, a member of the NWFA.
Sergeant Kurtz said he joined the military in 2009 and deployed to the 101st Airborne Division in June 2010 in the Arghandab River Valley region of Afghanistan, where he faced daily combat situations. He was on patrol in December 2010 when an improvised explosive device went off nearby. Sergeant Kurtz lost both legs above the knee, lost two fingers on his left hand and fractured his pelvis in three places.
"Sergeant Kurtz's injuries were quite serious," said Michael Martin, NWFA president and CEO. "Once stabilized on the battlefield, he was evacuated to Kandahar Air Field and then flown to Landstuhl, Germany before arriving at Walter Reed Medical Center to undergo additional surgeries. After four years of active service, he retired medically in 2013. We are honored to partner with Premiere Finishing & Coating to deliver beautiful wood floors for its new home."
In addition to the 62 homes already completed, NWFA said it is currently working with its members to purchase wood floors for 16 additional RISE homes in various stages of planning and construction. Currently, 143 NWFA member companies have donated product, logistics and installation services at locations across the United States, worth a total of more than $5.7 million, the company said.